Hi Guys Nick here from, techniblogic.com and here is the 4th episode for all new upcoming gadgets that will be shown in their working condition. So hope you guys may like it.
See Also: Top 5 Upcoming Gadgets #Week1
So starting with
Top 5 Upcoming Gadgets 2017
It actually looks like any ordinary security camera but in a classic lantern style. The device has different movement sensor that can recognize if somebody is at your door, and it will notify you with an alert. Which will allow you to take safety action.
The Smart security camera is connected to your home WiFi. Which enables it to stream live surveillance video, directly to your smartphone. The Smartphone app is very advance; it not just shows you who is at your door but it also lets you talk with that person. The built-in two-way intercom solution is very unique, for office personals. The device also has a security alarm, that you can start from your smartphone.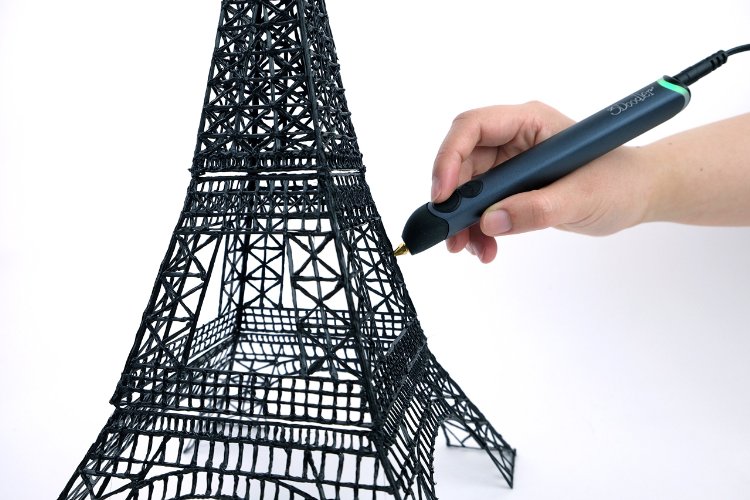 3Doodler is shaped like a pen, which can draw anything via heated plastic. The nib of the Pen emit colorful heated plastic, that cools down instantaneously into a solid material. Giving you a sturdy structure. The device doesn't sync and operates via computer, it's completely mechanical so no more designing barriers.
The Tile mate is a Bluetooth enable tracker which means it has to be connected to your smartphone. The tiny device has a silver button in the middle, which can pressed whenever you have lost your phone. It will ring your phone, even when it is silent.
The Tile mate is also a key ring, so if you have lost your keys. Just press the button in your smartphone and if the keys are in the Bluetooth range, the tile mate will produce a loud beep sound at almost 90dB. The device is a perfect companion to have at home and office.
The Glance clock is basically a mechanical wall clock. That not just shows you the time but also the notifications and reminders. The device is a Mechanical Smart clock, that works really well.
Behind the hands of the clock, there is a huge panel of LED lights, that features weather information, reminders, alerts, messages, calls, fitness tracking and much more.
Buddy is a very astonishing combination of assistant and robotics. The robot relies on several different sensors to monitor its surroundings. There are 3D cameras and embedded tablet, that works as a display and emotion expression of the robot.
One of the interesting things about Buddy is that it is portable. That means it can roam around in your house and monitor it. Just like a walking CCTV camera. Even if you're away from your home, you can always see the live streaming footage of your home from Buddy's high definition camera. It will also alert you if there is some intrusion.
See Also: Top 5 Upcoming Gadgets #Week2
That's all for this week if you like this post Subscribe for More Weekly Upcoming Gadgets Articles like this. Thank you for Visiting… 🙂