ZTE Axon Elite 4G is there with its new and latest flagship smartphone which is making its way to many markets after they had there successful launch in the USA and China. The Chinese manufacturer is very clear that this is a global release.
when we come to the specifications it comes with 5.5-inch screen size with the display of 1080p and a beast processor Snapdragon 810 processor, 4G LTE antennas and a set of dual cameras for depth perception or we can say to get more dept and focus in the pictures. The main camera comes with a 13 MP sensor, and the front-facing shooter of 8 MP of pure fun. From there, we also have a 3000 mAh battery which is same like other flagships,it comes with 3 GB of RAM and 32 GB of internal storage, which can be expanded via microSD cards (which is a plus point in the device.)
So here it the full ZTE Axon Elite 4G – Review
Design
When we come to the design of the device out of the box. The back is now gives the feel of leather-like designs on the top and bottom parts of the device which according to me gives more premium and more executive look when compared to other device, and rest of the device at most of the points and parts are metallic.
Features
The ZTE Axon Elite comes with a add on fingerprint reader which is at its back, as well as the eye scanner and voice commands which is totally new and no other decide till now offer this (as they are still restricted to face recommission and fingerprint scanner only). These all are the features which can be used to unlock your smartphone, and gives you plenty of options to secure ways to access your data. The main problem in one feature was in the voice commands which is that you can't really use this feature in loud environments. and yeah one more issue was that whenever you are wearing your glasses the phone can't scan the eyes most of the time and when you take them off for a second and it will all works awfully.
Battery
When we comes to the battery of the device, the large 3,000 mAh battery that powers the Zte Phone allows good battery life. It is good enough to provide you a full day of use even on a day with heavy usage, with a huge playing of games and taking lots of pictures, the phone still manage to stay awake. With more casual and normal usage, the battery life just get doubles. You can also take the  advantage of its fast-charging capabilities via Qualcomm QuickCharge 2.0. that will have you back up and running in a short amount of time.
Camera
The one of the biggest highlight of the Axon Phone is it's camera. The main camera on the back is a 13 MP shooter with a f/1.8 aperture and OIS, but there is also an additional 2 MP camera for capturing depth information, similar to the Duo Camera setup which was there with HTC One M8. Selfie lovers will be happy with the 8 MP front-facing shooter with a wide angle lens, that should provide for some great self portraits, and also allow users to easily fit additional subjects into the frame.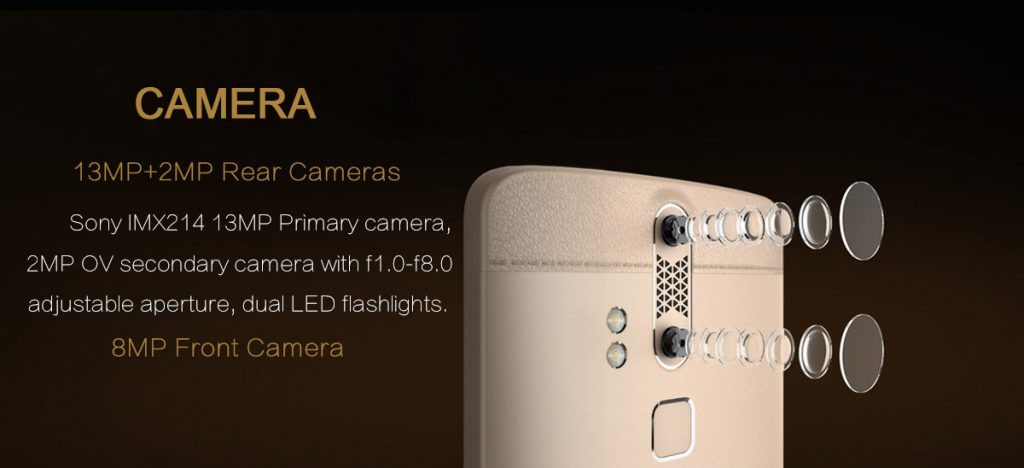 Software
When we come to the software side of  the Axon Phone it offers a very clean Android experience. The device comes with Android 5.1.1 Lollipop out of the box, and it is mostly a stock Android experience. Themes are also available, but the theme engine isn't very good at the moment, leaving users with only a few choices to pick from it.ZTE has also kept the app experience extremely clean by not bogging things down with a slew of pre-installed bloatwares like samsung do.
Pricing
You can order ZTE Axon Elite 4G from Gearbest.com, with free shipping optionwith the price of only $469.00 and it is available to ship.
In short: The ZTE Axon Elite is a much better phone when compared to some of the other devices available there.
So guys what are your thoughts regarding this and you can buy this from the link given below.