Amkette is a very popular multinational technology company that specializes in computer gadgets – hardware and consumer electronics. Its headquarters are located in New Delhi, India. They have manufactured a lot of products that have been applauded by consumers throughout the country. In this post, we are going to discuss in-depth the Amkette EvoFox Shadow Gaming Mouse.
Amkette EvoFox Shadow Gaming Mouse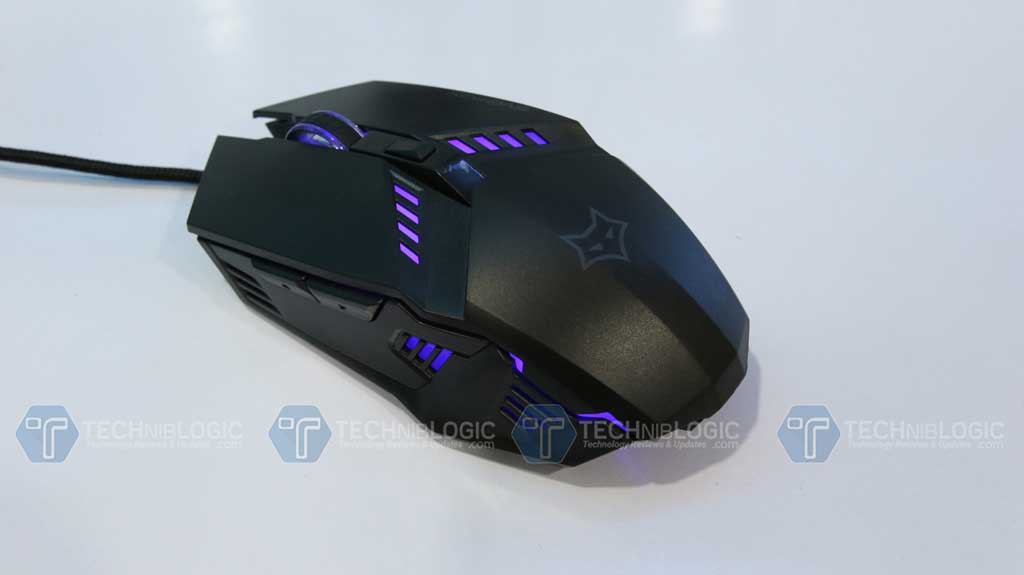 Due to increasing interest in the gaming industry by people in our country, more and more companies are trying to launch good products at competitive pricing. The Amkette EvoFox Shado Gaming mouse is one of them which is currently priced at Rs. 499 (excluding shipping). A heads up for you – it's worth the price tag and provides you with tons of brilliant features that we are going to cover one by one. The mouse is also available to buy from Amazon.in.
Packaging
This gaming mouse is packaged in a very sturdy premium box at this price point. The box has its details and specifications all around with the branding of EvoFox. In the box, you will find another plastic case holding the mouse firmly in its place.
9 Best 1440p Monitor for Gaming with 144hz/240hz
Once you take the mouse out inside the box you will also find some booklets and leaflets that carry some instructions on how you can extend your gaming mouse's warranty and how to claim a hassle-free service.
Build Quality & Design
At the price tag of Rs. 499, the build quality that this mouse carries is justified nothing better is available at this price as of now in Indian Market. It has an amazing design. It looks premium even though it's made of plastic all around. The arrangement of lighting elements is graciously done. The cable attached to the mouse is quite sturdy. It's close to 1.8 meters in length. It is a braided cable with a magnetic ring for better data transmission. The mouse is lightweight and weighs just 170 grams. It fits very comfortably in your palm as it's ergonomically designed for comfort as well.
The scrolling wheel in the centre has a rubbery texture and feel to it. The click sound on the buttons is comforting and provides a nice and premium feel to it.
It has the following dimensions – 14 cm x 5.7 cm x 19.5 cm. It uses the USB interface to connect to a device of your choice.
Features
This is the area where it shines the most. It is a simple plug-and-play USB mouse that you can easily use for day-to-day work or even for gaming purposes. It doesn't require any kind of software for its use. Here's a list of features that you can avail yourself of in case you plan to purchase this optical gaming mouse by Amkette.
1. This mouse has been thoroughly tested for 7 million keystrokes.
2. It has a polling rate of 125 Hz.
3. It features 7 colour rainbow lighting and has a special breathing effect.
4. The EvoFox Shadow Gaming Mouse supports 3600 DPI with four adjustable levels to suit your needs.
5. It can work on the following operating systems – Windows 7/ Windows 8/ Windows 8.1/ Windows 10, Linux, Ubuntu, and Mac.
6. It has 7 buttons in total that include – Left Click Button, Right Click Button, Scroll Wheel/ button, and 2 buttons on the side – Forward and Backward.
7. Its ergonomic design allows it to be used by left-handed and right-handed users.
8. Additionally, it is compatible with Android TV.
Final Thoughts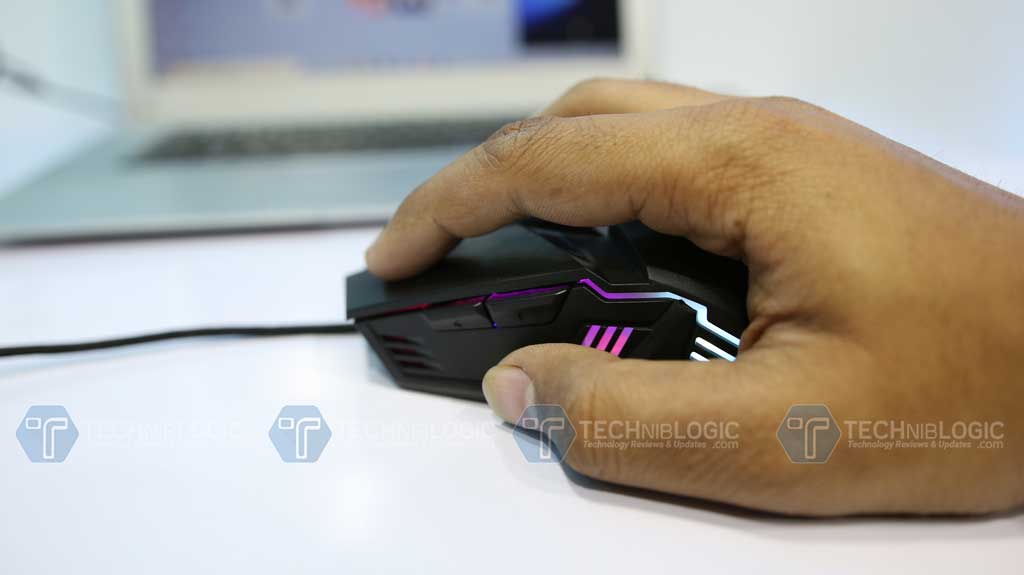 Overall you are getting the bang for your buck with the Amkette EvoFox gaming mouse. It has all the things that one can require when they are initially testing the waters of a gaming mouse. It comes with a manufacturing warranty of 1 year. With its razor-sharp design and sleek looks, we are confident that you won't be disappointed while using this gaming mouse.
And, if you are a fan of RGB-themed products, this gaming mouse has all of that as we mentioned above in its features. A thing to note here is that the side buttons are not programmable or customizable so they can only be used for forwarding and backward options.
If you want to enjoy some gaming with some comfort on your amazing budget, this mouse will be a great option to purchase within budget.