The movie, 'Ant-Man and The Wasp' is high on top-notch special effects. It's here to leave the audience speechless with its amazing special effects. Undoubtedly, the movie and its storyline have their own significance. However, the showstopper here is jaw-dropping special effects. And for creating such awe-inspiring special effects, the credit goes to the Dell Precision Workstations.
The world-renowned technology company, Dell, worked with many movie studios. However, this time, they paired up with Marvel. In this movie, lots of CGI actions were required and Dell Precision Workstations did an outstanding job to deliver it.
Every minuscule detail was captured phenomenally in the movie. Especially, when it comes to the Ghost VFX, it was nothing but mesmerizing. Anybody can understand how much computing power is required to bring such effects to life. Undeniably, Dell Precision Workstations did an outstanding job to make this happen.
Over 300 7910 workstations were leveraged to create this movie. And some of them include:
Dell Precision 7920 Tower
Dell Precision (3420 & 3620) Workstation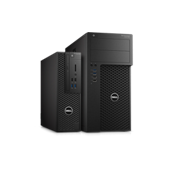 Dell Precision 5820 Tower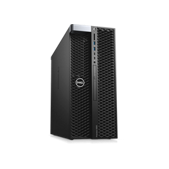 Dell Precision 7820 Tower
If you want to know more about these machines, visit http://www.dell.com/in/business/p/precision-desktops.
No doubt, Dell, and Marvel have done outstanding jobs with Ant-Man and the Wasp. Wish their collaboration will bring us more such amazing movies in the future.