40 percent new born children have the tendency to suffer from respiratory disorders as a reaction to the toxic air of metros

One of the leading names in the nation of air purification solutions & devices since 2004, Crusaders Technologies India Pvt. Ltd., has been working for a while now to establish some form of prevention against the toxic repercussions of pollution in India. To address the drastic results of Air Pollution on children and pregnant women, Crusaders have come up with two new variants (models XJ-4001B and XJ-2900).
The condition and intensity of pollution in India is not only a case of environmental hazard but also the cause of various health issues that currently threat the country. Especially the children are at a risk as infants and pre-schoolers are increasingly exposed to indoor air pollution for more than 80% of the entire day. These children are more often than not, little targets of short term illnesses such as flu & allergies and sometimes even dangerous lifelong increased risk of chronic respiratory and heart diseases. Sadly, this does not stop here. The results could also extend up to psychiatric disorders as well as developmental and learning disabilities, making this a huge setback in the growth and development of any child.
Between conception and birth, we have one of the most fragile and significant life stages that require proper care & consideration.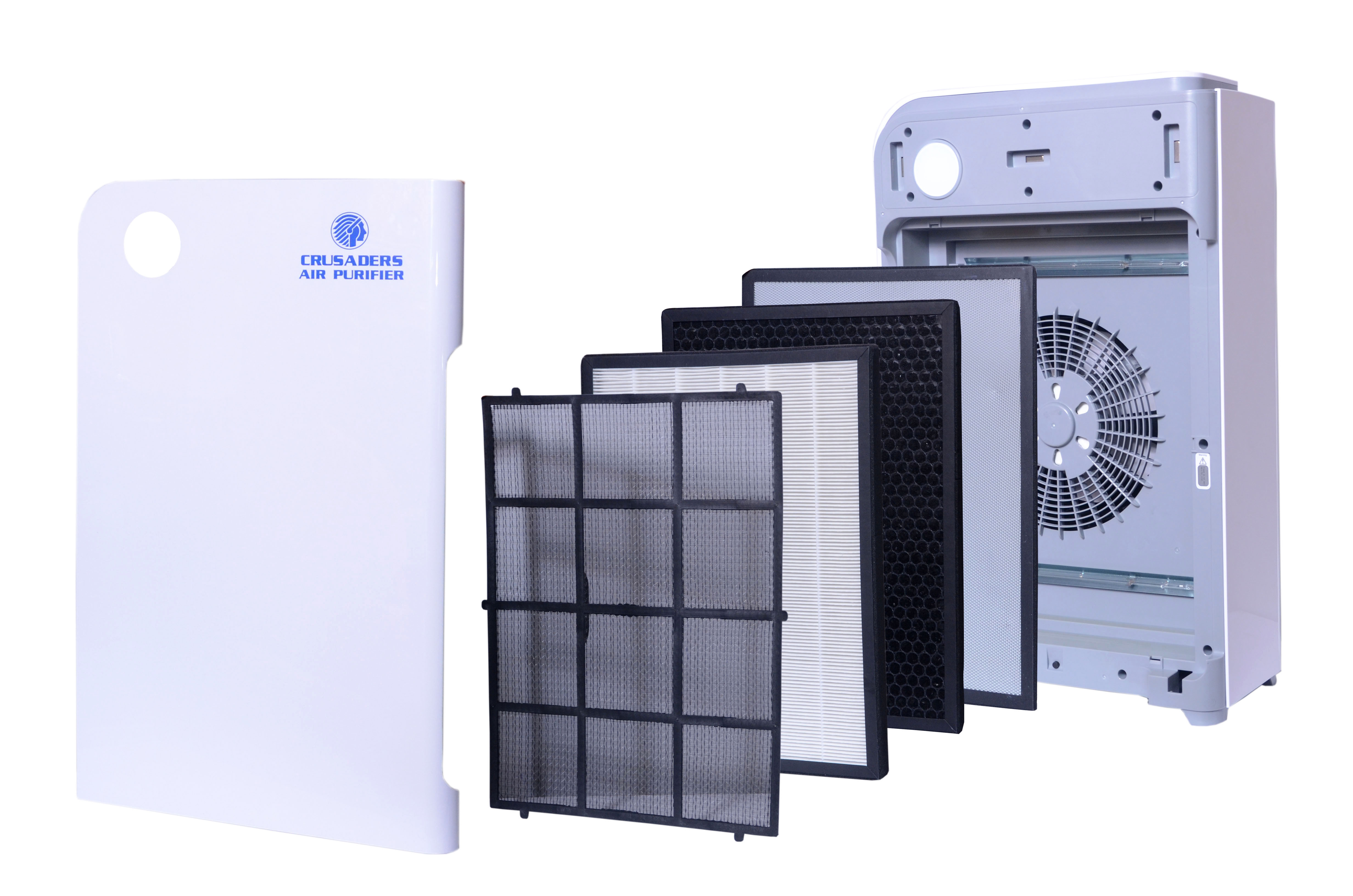 In terms of technology and performance, the Crusaders XJ-4001B Air Purifier is indeed one of a kind. It is very unique in its approach and is India's first Air Purifier to sport the Digital PM 2.5 Air Quality Indicator along with WiFi control which allows you to monitor the air status and also work your device from any part of the world. It is a class offering from the company bearing a very sturdy Filtration Technology, suited for large homes (950 square feet area) and comes at a price of 38,000 INR.
Having said that, the Crusaders Air Purification System XJ-2900 comes bearing a specially designed 7 Filter Technology. The product offers brilliant air purification, ideal for areas under 350 square feet, making it a sweet deal at 15, 500 INR.
Crusaders' products have a reputation of creating products that deliver fresh ionized air with intense filters against dust, pollen allergens, smell, bacteria, viruses and toxic gases. Its custom made products made for the Indian market and as per the Indian Pollution Environment includes the Washable Pre Filter & Electrostatic Filter, Strong Carbon Filter with HEPA filter and UV+TiO2 filters, which are Crusaders exclusives. Ionization is the concept understood to help boost daytime energy that in turn, relieves few illnesses. It is an old idea and is vastly misconstrued, but the mechanism remains the same. Hills, forests and even parks have ample ions present early in the morning. Vested agendas of a few people have unfortunately led to the misconstrued idea of ions producing Ozone. The fact of the matter remains that the process is still vastly employed.
Crusaders Air Purifiers can be found for purchase at all leading portals including Amazon, Flipkart and Snapdeal. The company is looking forward to extend its pan-India dealer network and if the work continues at its current pace, soon we should find the products available in all major retail outlets.