You must have heard about the Amazon Fire TV stick, which is one of the best selling streaming media players all over the world. This device is super easy to use and takes good care of your entertainment. But to make it work with your full potential, you need many Apps for Amazon Fire TV Stick. By using these applications, you would be able to watch all the content and series. In contrast, if you won't install these applications, you will be restricted from using only amazon services, which is not enough in the long run usage of media streaming.
What is Amazon Fire TV?
Amazon Fire TV is a video Streaming gadget that is designed by Amazon itself. The first device launched on April 12, 2014, and now in 2023, it is one of the best selling gadgets on Amazon. You can check out Wikipedia Page for more in-depth details of this Amazon Fire TV history.
Fire TV Stick 4K streaming device with Alexa built in, Ultra HD, Dolby Vision, includes the Alexa Voice Remote
Why You need Apps for Amazon Fire TV?
When we buy an Amazon Fire TV, it is only loaded with Amazon prime services, which means we can only watch prime movies and prime web series on it. But if we want to watch Netflix, YouTube, or any other media streaming service, we need to install these apps for the amazon fire stick. We can also use and keyboard on Amazon fire Stick just by installing a small application on it.
Also See: Best Ludo Game 2023
Disclaimer: Streaming Movies/Videos are only allowed that are public or not-copyrighted. Watching Copyrighted Movies/Videos are illegal. And as such, we do not support in any way, the streaming of copyrighted content. Do check your local laws about online streaming before downloading some third-party apps on amazon fire tv.
So, let's talk about the top 20 applications which can provide you the best out of Amazon Fire TV.
Best Apps for Amazon Fire TV 2023

1. Amazon Prime
Amazon Prime, which almost has a similar concept as in Netflix, which is mentioned below. In comparison to Netflix, Prime has been a new service, so we can say it's library isn't as extensive as the one of Netflix. Here's the catch, though- you do get ad-free music along with unlimited free, fast delivery from Amazon with this Prime membership.
It also allows you to use the Prime membership for free for a month. When you plug your Amazon Fire Stick on your TV, Amazon prime application will be already loaded on it. You just need to log in with your amazon prime account to get full access to it. Therefore, this app is one of the best Apps for Amazon Fire TV Stick that you must have.
Download: US (Free Trial) | India (Free Trial) | UK (Free Trail)
2. Netflix
Netflix has already gained a lot of popularity over the last couple of months. This app provides you with movies, TV shows of every genre ranging from old classics to the new action/ sci-fi blockbuster. It is also one of the oldest and the most used media streaming service all over the world. If you want to see any top-rated web-series, then just open Netflix and search the name of the web series, and you will get it.
You can use multiple devices once you are logged in on the Netflix account. If you are still not sure whether you should get it or not, you can always try Netflix for a month for free. It's one of the best apps that you can get for the Amazon Fire Stick.
3. Twitch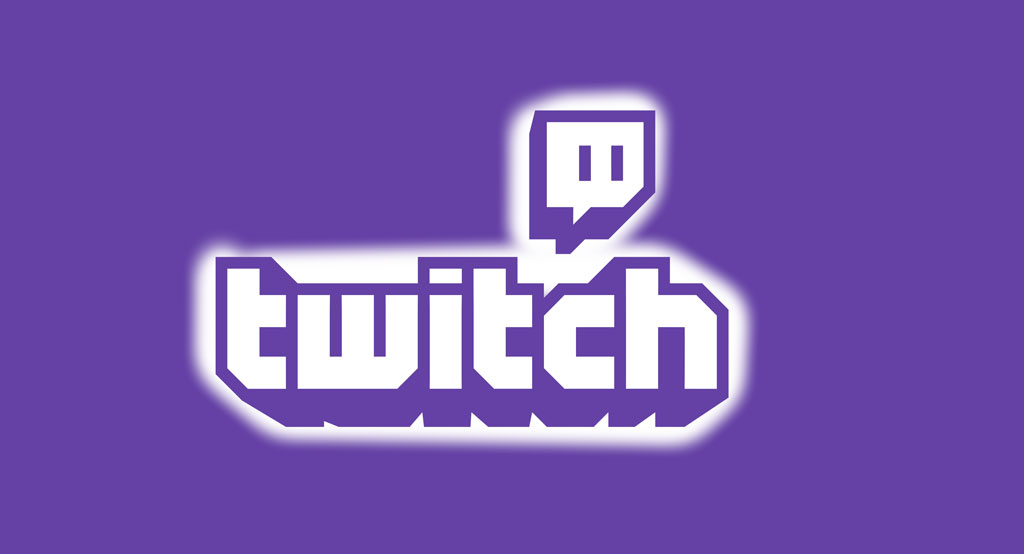 Using twitch, one can not only view content but also stream their own content. The majority of gamers use this platform to promote their content. If you like a particular video game, you are most likely to run into the streamer over on twitch.
You can earn money by streaming on twitch by signing up with an affiliate program and start earning by broadcasting yourself while playing.
4. Spotify
Spotify, now this is an application you would have already heard about it. It's a go-to for music lovers around the world. You can access over a million songs when you are logged in with your account. Spotify is the most used music streaming application in the world.
The user can sync their phone up with the Amazon Fire TV to play the song of their liking. It also provides you an option to download your favorites.
5. YouTube
YouTube is one of the top entertainment platforms in today's world, YouTube can be easily downloaded on Fire Stick from the Amazon App Store. You already know what you can do with YouTube on your smartphones and laptops. Make it bigger, and that's what the Amazon Fire TV provides to you. Previously Amazon removed YouTube application from there Amazon App store, but after a few months, they again added the same, and now you can use it for your entertainment.
To get rid of the commercials or advertisements, you can always purchase the YouTube premium subscription.
6. Cinema HD
Cinema HD is one of the popular apps among the Android users, it came before the Terrarium TV's shut down. It doesn't host any content of its own but it streams the links from multiple servers from various locations.
It is easy to navigate, explore and enjoy Cinema HD features. You can find hundreds of hours of content that gets updated regularly. It has an active team of developers that continuously works on getting it better with time. There are many ways to do it which is very easy and can be done by anyone of you.
7. TVTap
TvTap is a live TV app featuring satellite channels from all over the world that includes channels from the USA, UK, Europe, Asia, the Middle East and more. It catalogs a variety of genres like Movies, News, Sports, Food, Kids and Documentary.
You can filter channel by regions and it comes with a dedicated app for the Fire Stick. Using this application you can also add any channel as your favorite channel and play it later without searching it.
8. Pluto TV
Pluto TV app is easily available on the Amazon app store and you dont need to sideload it from any downloader. Now, the question that arose is What makes it stand out from others? It allows you to watch live TV! There are more than 100 channels of different genres to choose from. The majority of them consist of – sports, news, and entertainment.
Apart from the feature of Live TV, it has approximately a thousand TV shows and movies on the platform which is totally free to watch.
9. TeaTV
TeaTv came around the same time as Terrarium TV. This app has gained a lot of popularity since the TTv shut down. Having a past containing bugs and being stable, this app has come a long way and is currently one of the top apps for streamers.
Easy to install and use, Tea TV features a long list of TV shows and movies. that allows you to watch, stream and download FREE TV Shows and movies on your devices. It provides any TV shows and movies.
10. Kodi
Kodi can be downloaded on your Fire Stick at zero cost. It's an open-source application with an amazing user interface. Not only this app allows you to view TV shows or a catalog of movies in HD, but Kodi also lets you share your photos on any other screen from your personal collection.
Kodi Users are suggested to use VPN due to online surveillance over the world.
11. BeeTV
BeeTV app allows you to stream higher quality links. Like most of the other applications, BeeTV doesn't host any content of its own. It also fetches links from various sources on the internet.
Talking about content, it has a large library of movies and TV shows and they keep getting updated over time so that you have always something new to watch.
12. Titanium TV
Titanium TV seems to be similar to the Terrarium TV as it does sport a similar feel and look. Another good thing about this one is that it works just like the Terrarium TV. It provides you with a large list of movies and TV shows that can be streamed in High Quality.
It's easy to install the app and works on Fire Stick, Fire TV Stick 4K, Fire TV and Fire TV Cube
13. Crackle
Crackle is an amazing application that comes from Sony Entertainment. This app is free and provides you with a list of award-winning movies and TV shows. To watch them, you have to create an account on Crackle and you are good to go.
Another great feature about this application is that you get to control a Parental Control Feature which ensures that your child isn't exposed to some adult content.
14. Crunchyroll
Crunchyroll is an application that is a paid one but it makes it worth it. If you are a big fan of anime and Asian entertainment, then this is the app for you. It contains over 25000 episodes of different anime series. The majority of them are in Japanese but Crunchyroll makes sure that you get the option to view them in different languages.
Content available across Crunchyroll is licensed and if you need to check out the app, you can have a trial for 14 days.
15. OneBox HD
OneBox HD provides its users with HD quality streaming links. It has been a choice amongst users (Android Devices) Earlier they didn't support compatibility with the Fire Stick remote. It's latest software updates makes sure it happens seamlessly.
Although, it has a drawback; if the app is updated with new content it doesn't show on the main menu, you will have to search for it manually which is not good and need to be fixed.
16. BBC News
When it comes to News and information, BBC news in amongst the top apps for Fire Stick. It allows for the live streaming of the videos along with the access to various news articles. It includes all the segments of the news varying from health and lifestyle to entertainment and business.
There are no commercials to interrupt you while viewing a video. They are all stacked up in an autoplay mode.
17. ESPN
This app features NCAA college sports events to races from Indy Car Series. It covers a long list of sports events which one can watch. It includes live streaming of sports + an on-demand service as well.
Over 100 sporting events are covered under ESPN and you can access them easily by purchasing passes as per the choice. They provide a 7-day full trial as well.
18. Downloader
One of those utility applications which can come handy and will be used to install other applications that I have mentioned above. It can be used to sideload an app or download the fav video that you came across online. Another advantage of using this app is during the case of slow or reduced internet speeds when your video isn't being downloaded.
This application makes sure that it pauses the download and resumes when the internet connection is stable enough. It is one of the "Must Have" for the Fire Stick.
19. Mouse Toggle
Mouse Toggle is another most used app on amazon fire tv. This is because many apps that you install on Fire Stick may not be remote-friendly and you won't be able to completely interact with them. That's where Mouse Toggle comes into play. It makes things so much easier when you are trying to interact with one of those APKs.
Mouse Toggle allows you to use a mouse pointer on the Fire Stick screen and you can access the screen with the help of navigation keys on the remote. It enables us to reach those areas of apps which the Fire Stick remove wasn't able to.
20. Browser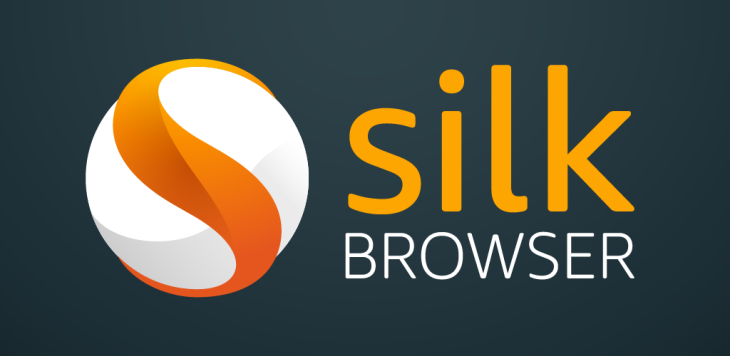 The browser is another one of those utilities which may come handy when using the Fire Stick. Some applications can't be downloaded from the Play Store so to download them you will have to visit the website. The browser comes handy in those times.
Some applications like YouTube and Spotify can be accessed on the browser itself and some other apps in this list you have to sideload on Amazon Fire TV Stick. We only suggest you use official apps that are available on the Amazon app store.
Best Apps for Amazon Fire TV Stick List
| | | |
| --- | --- | --- |
| S. No. | Best Apps for Amazon Fire TV List | App Availability |
| 1 | Amazon Prime | Official App |
| 2 | Netflix | Official App |
| 3 | Twitch | Official App |
| 4 | Spotify | Official App |
| 5 | YouTube | Official App |
| 6 | Cinema HD | Third-Party App |
| 7 | TVTap | Third-Party App |
| 8 | Pluto TV | Official App |
| 9 | TeaTV | Third-Party App |
| 10 | Kodi | Third-Party App |
| 11 | BeeTV | Third-Party App |
| 12 | Titanium TV | Third-Party App |
| 13 | Crackle | Official App |
| 14 | Crunchyroll | Third-Party App |
| 15 | OneBox HD | Third-Party App |
| 16 | BBC News | Official App |
| 17 | ESPN | Official App |
| 18 | Downloader | Official App |
| 19 | Mouse Toggle | Third-Party App |
| 20 | Browser | Official App |
Conclusion

Amazon fire tv stick is one of the best media streaming devices which anybody can ever use. But to use Fire Tv stick with its full potential you need to load these applications. As per my opinion, I will recommend Amazon Prime and Netflix for fuller utilization of this Amazon stick. It will help you to pass your time and fill your boring time with joy. While at the time of Coronavirus lockdown it is the best way to entertain you and your family. So If you own an Amazon Fire Tv Stick then download these apps or you can order the device from amazon and enjoy your time with your family. Stay Safe! Stay Home!
Fire TV Stick 4K streaming device with Alexa built in, Ultra HD, Dolby Vision, includes the Alexa Voice Remote
If you have any suggestions for new apps for the amazon fire stick that we should add in these best apps on the amazon fire tv stick List, feel free to contact us at [email protected], we always welcome new ideas. Thank you and stay subscribed for more content.