Malware is an advanced threat that doesn't leave the desktop or laptop and keeps spreading from one drive to another. Malware infection is severe in the majority of cases and it forces the users to hard format their drives.
Best Anti-Malware Solution
User experience tends to get spoiled as malware runs in the background, increasing CPU & RAM usage. Windows & macOS machine owners should find third-party security solutions that can prevent malware from the computer. Let us look at the best anti-malware solution for Windows & Apple computers.
Also See: 7 Best Augmented Reality Apps for iOS/iPhone
Bitdefender Total Security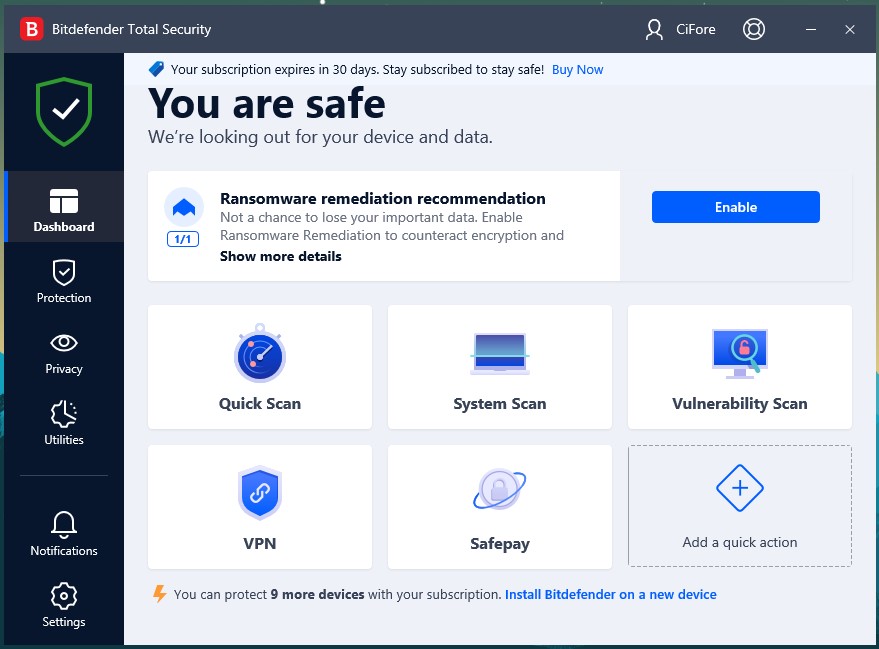 Bitdefender is a Romanian cybersecurity company that is offering consumer-oriented security solutions to keep the online environment safe. You can find plenty of packages on the official website that are designed for a wide range of customers around the world. Purchase the premium edition for Microsoft & Apple's proprietary operating system as they are the most targeted OSes in the world. Let us look at the anti-malware capabilities of this software, along with other features offered in the bundle, to find out whether it is worth investing in or not.
Anti-malware Protection
The "total security" title in the product states that it has everything that an internet consumer requires to protect the machine. Your PC doesn't have to worry about threats attacking the system files and data stored in the HDD/SSD. The advanced anti-malware software is integrated with real-time protection that will keep protecting the machine throughout the session. AV-Comparatives has awarded "Product of the Year" to Bitdefender in February 2020, declaring the Romanian-based product is best on the market.
The "ANTI" factor
Internet consumption around the world has encouraged good & bad people to come up with innovative ways to target average consumers. You have a strong layer of protection that will prevent different types of threats, and it includes 4 main areas of defence.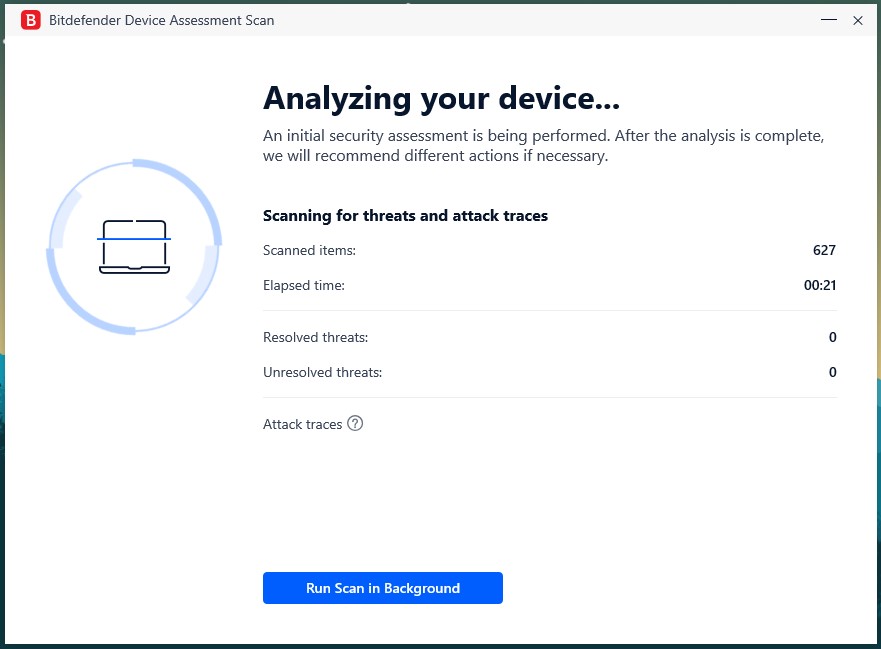 Anti-phishing
B) Anti-fraud
C) Anti-spam
D) Web Attack Prevention
The list of features goes on though, and they do have importance in security protection because hackers are using these methods to penetrate your computer. But with Bitdefender, your data is no longer unprotected because you have several shields in the program that will keep any threats at bay. The real-time protection monitors any unusual activity on an ongoing basis.
Hardware Resources
It is a modern & advanced solution for PCs that requires hardware resources. We have to take CPU, RAM, and disk usage into account because they are related to the PCs performance. We wouldn't want to use a solution that slows down the machine's performance, as that's not a pleasant experience.
We opened Windows Task Manager and had the security software running in the background so we can find out the total CPU + RAM + Disk Usage, so you can learn about this program's hardware use.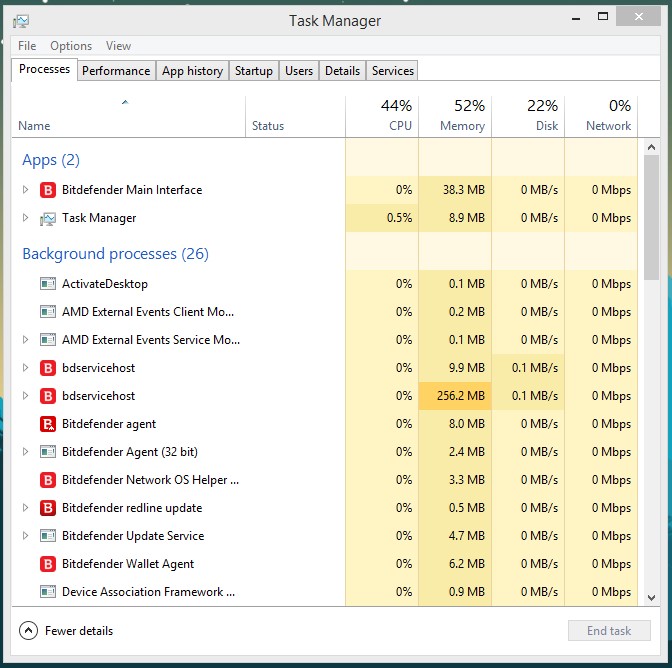 Total Security software is taking 0.5% CPU, 305MB RAM and 0.2% disk usage.
We have to say that it is consuming a lot of memory, but the rest looks great in real-time performance. We have no problem as long as the program doesn't spike CPU & disk usage because that would slow the computer. However, your desktop or laptop should have a minimum of 4GB RAM for a smooth experience as modern computer operating systems demand a lot of hardware resources.
Safe Banking (Safepay)
Online banking is an important task for modern users, and we make a lot of transactions online that require ultimate protection. This security software for Mac and Windows took the online banking functions to another level and introduced a safe inbuilt browser for the customers.
You can open "Safepay" mode from Privacy > Under Settings, click on Safepay > Launch Safepay to try it.
We could not show the browser as Bitdefender disables all computer activity until or unless you exit the browser. We have three words to describe the Safepay browser: "We love it!", and that is all. You don't have to worry about privacy invasion and no longer have to fear Credit Card or online banking details getting stolen by hackers.
Bottom Line
You don't have to pay a single penny to try the Total Security on Windows or macOS machine. As they offer a 30-days trial period for all new customers, you can create a free account using an email address to try the features. Readers don't have to input credit card details or pay upfront to use the trial account. All you need is an email address, and then you can use their Total Security trial version for 30-days. Let us know what do you think about the best anti-malware security solution, in the comment section below.