Recently, People are racing to buy face masks amid the coronavirus outbreak, leading to the shutdown of schools and colleges or even a whole city locked out. This is one of the health concerns which we need to focus on as quickly as possible. The coronavirus spreads at an alarming rate across the globe after China. We have been introducing you with the latest gadgets to make your life easy, but here we are going to give the list of top 5 Best Coronavirus mask that can help to protect you against the new coronavirus infection, which you should buy if you're living in the affected country. But before that, let us tell you about some basic things which you should take into consideration before purchasing any of these products. As coronavirus continues to spread around the world, face masks are in high demand as people look for ways to protect themselves. But what is the right way to use the mask? When to use the mask? Here are some official WHO videos that you must watch and share it with your friends and family.
When to use a mask?
"WHO advises rational use of medical masks to avoid unnecessary wastage of precious resources and misuse of masks. Use a mask only if you have respiratory symptoms (coughing or sneezing), have a suspected Covid-19 infection with mild symptoms, or are caring for someone with suspected Covid-19 infection. A suspected Covid-19 infection is linked to travel in areas where cases have been reported, or close contact with someone who has travelled in these areas and has become ill."
How to put on, use, take off and dispose of a mask?
For more information about the When and how to use masks at Coronavirus disease (COVID-19) time, you check out the step by step instructions by WHO.
Also See: Best AirPod Clones that are Worth Buying 2020
Coronavirus spreads at an alarming rate across the globe. It spreads from person to person in close proximity, similar to other respiratory illnesses, such as the flu. Basically, these masks are made of various layers which later help in filtering these small fine particles like pm, virus etc. and thus allowing us to breathe cleaner air. Now let us get you through various masks available in the market. The best data suggests that if you are ill and showing symptoms, wearing a mask can reduce the chances that you spread the virus to others. Many masks are out of stock but you still buy online on Amazon till now. So let us start with our list.
Best CoronaVirus Mask 2020
| S.No. | Coronavirus Masks | Buy Links |
| --- | --- | --- |
| 1 | 3M 9504 INV N95 Dust Coronavirus Mask | HERE |
| 2 | Dettol Pollution Mask NO Cambridge Reusable | HERE |
| 3 | BodyGuard Reusable Coronavirus Face Mask | HERE |
| 4 | Dettol Coronavirus Mask N95 | HERE |
| 5 | Honeywell PM 2.5 Coronavirus Foldable Face Mask | HERE |
| 6 | 3M 3M-6200 Half Facepiece Reusable Respirator (Most Advance) | HERE |
| 7 | khakey cotton® Dust/Coronavirus Protect Face Mask | HERE |
| 8 | 3M 9332_P2 Aura Disposable Respirator Mask | HERE |
| 9 | Venus Safety V-420 SLV FFP2 Class Respirator | HERE |
| 10 | Anti pollution and Virus Control 3 Layer Mask (If All are out of Stock) | HERE |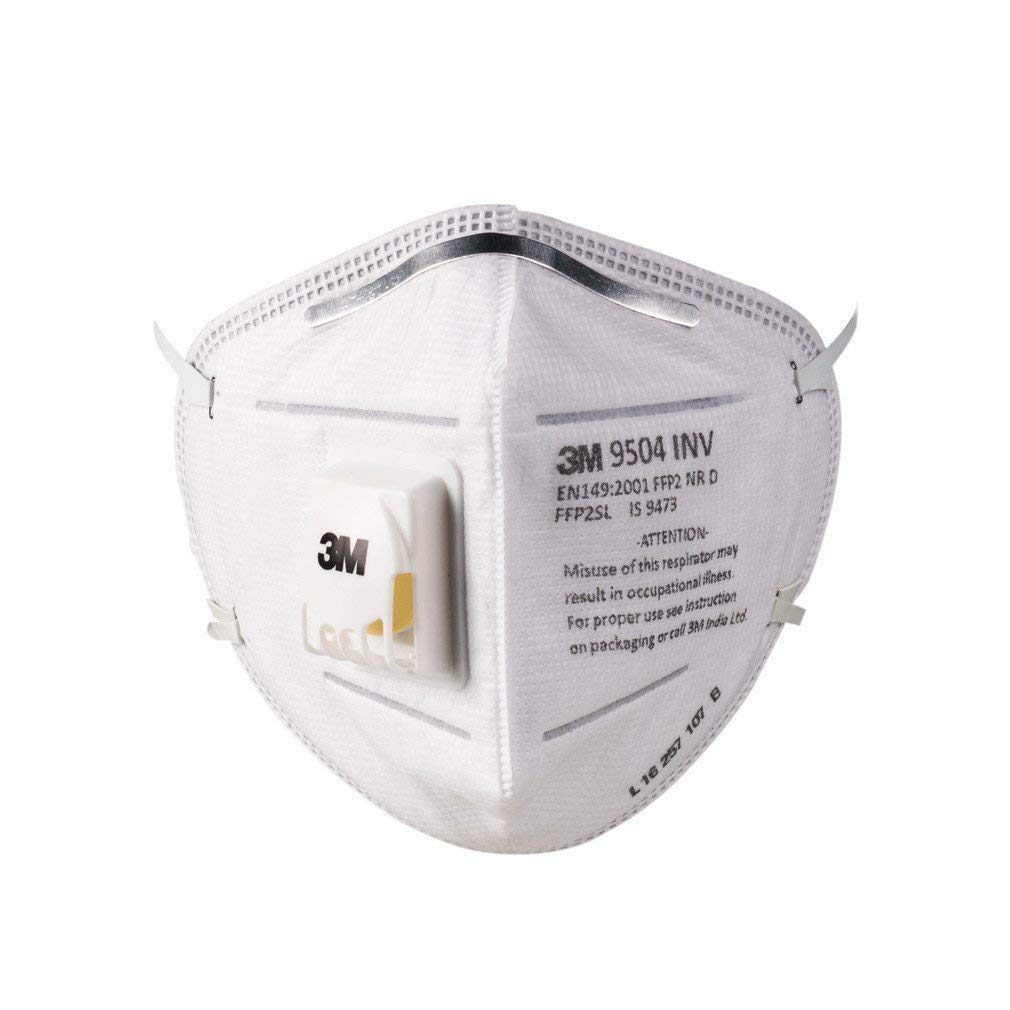 This N95 pollution mask is capable of filtering pm 2.5, pm10 along with dust and allergen. PM2.5 are small air particles that can get deposited in arteries, which may later result in a heart attack.  The mask provides a 3m cool exhalation valve to prevent excess fogging of excess heat and exhaled air. This is available in white color and is foldable which makes it easy to carry. The mask is manufactured up to standard European standards and thus filters air up to 95%. You can buy it HERE.
Dettol Pollution Mask is a flexible mask in terms of different sizes it is available in. It comes in three different sizes, namely, medium, large and extra-large. It is one of the most used masks preferred by people having respiratory diseases. It provides the prevention of pathogens such as bacteria and viruses and filters particular of PM2.5 PM.03 from entering your body with the inhaled air. The great thing about this mask is that it is reusable and washable, taking in consideration that you can use it till 6 weeks with 2hours usage daily. You can buy it HERE.
It is an N99 Grade Mask, which contains activated carbon to filter various impurities of air and to help you in breathing cleaner air.  It also offers protection against dust, odour, toxins, pollens, and pm2.5 particles. The 6 layers of filters help removing maximum impurities plus a cotton layer at the end is to provide soft and comfortable wearing. You can also wash it by dipping it in hot water and then drying it up in sunlight. You can buy it HERE.
Dettol Anti Pollution Mask N95 SITI Shield Carbon Activated
The Dettol Anti Pollution Mask comes with 5 layers of filtration which helps to reduce pm2.5 by 95 percent. According to Nelson laboratories, it has been successful to filter approximately 99 percent of the bacteria. There is a smart valve fitted on the inside to ensure comfort breathing. This is one of the decent masks available at cheap prices. You can buy it HERE.
Honeywell PM 2.5 Anti Pollution Foldable Face Mask
Honeywell is one of those brands which needs no introduction. It is one of the leading brands in manufacturing equipment providing respiratory protection to users worldwide. Honeywell's Anti-pollution mask is known for its five in one protection against pm2.5, haze, allergens, common flu and dust. This further prevents you from diseases like Asthma, allergies, and sinus. Among all the masks mentioned here, Honeywell masks are very lightweight. It has also got a special valve for comfortable breathing and releasing moisture. You can buy it HERE.
Conclusion
All the masks mentioned here are decent in their own ways and do a great job in protecting you from Coronavirus present in the around the crowded places. Some of the masks available here are cheap and some are priced more. Honeywell's mask is used by many consumers whereas if you want a reusable mask you can go for Bodyguard and Dettol Coronavirus Mask. No matter whichever mask you chose here just make sure you use one and encourage your friends to wear the same to avoid health problems.
And the important point, all the above masks are anti-pollution masks which can be you as Coronavirus Masks as an alternative. It works perfectly on Coronavirus as well. There are a lot more fake masks out there so be safe and in our list, many masks may be out of stock you can always check out other good quality masks that are in stock and message us on Facebook or Instagram to add in this post. If you use any other mask, do let us know. Keep sharing and don't forget to subscribe and always remember that health is wealth.