New Delhi – March 8, 2016 – Samsung Electronics today announced the launch of its much-awaited flagship devices, Samsung Galaxy S7 and Galaxy S7 edge, in the Indian market.
Samsung Galaxy S7 and Galaxy S7 edge are available at an attractive price of INR 48,900 (32 GB) and INR 56,900 (32 GB), respectively.
Built Quality and Design
When we come to the built quality of the device which now brings metal and glass together seamlessly from every angle. Galaxy S7 Edge come with a thinner bezel and a larger immersive screen in the smallest possible frame, with a 5.5" s AMOLED Display for the Galaxy S7 edge .The edge screen on the Galaxy S7 edge is now even more powerful and convenient, with quick access to Applications and content.
At the back of the device there is premium glass finish,but it is a fingerprint magnetite as you can see in the image.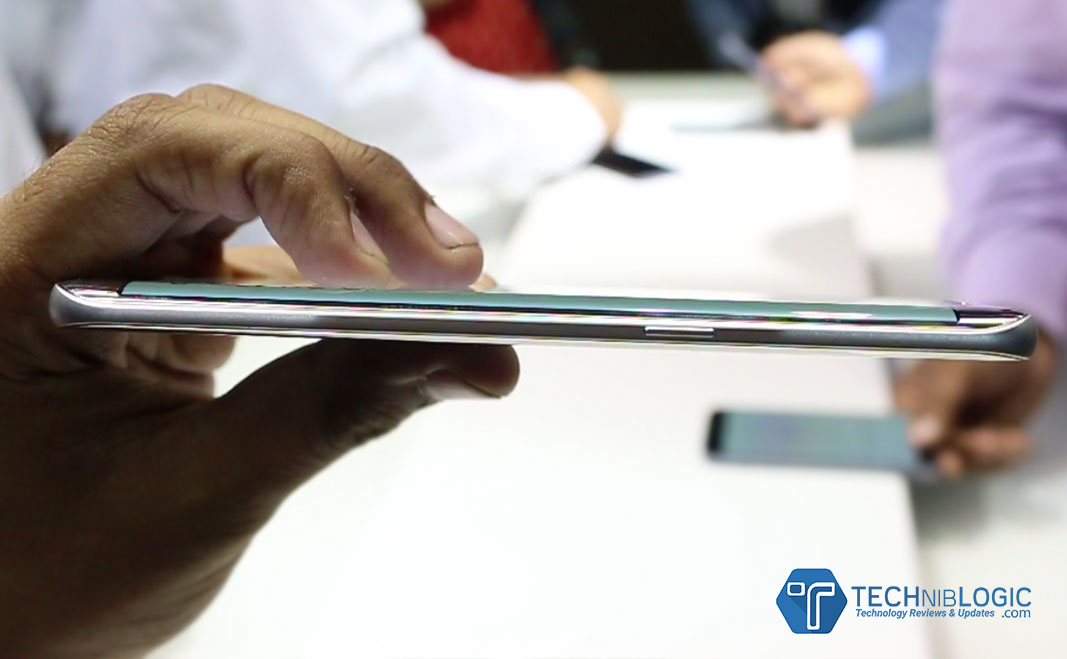 At right side of the phone ,there is narrow border with a lock button.
At the Top the phone,there is a sim + sdcard slot tray and a noise cancellation microphone.
At the bottom of the device ,there is speakers,fast charging port and 3.5mm audio jack.
The new 'Always on Display' feature allows users to easily check for updates, without having to worry about unlocking the phone.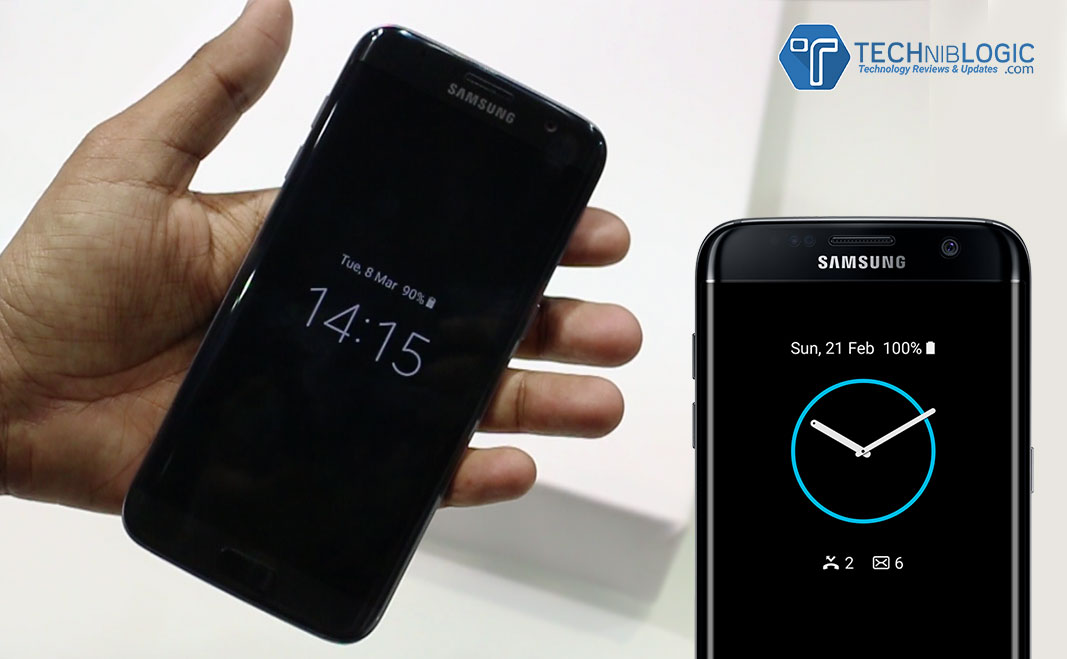 It comes with Water and Dust resistance with IP (Ingress Protection) rating of 68 which can be immersed in 1.5 meters of water for up to 30 minutes.
Camera
Galaxy S7 edge introduce the first Dual Pixel camera on a smartphone, delivering brighter and sharper images, even in low light. With the help of Dual Pixel technology, brighter lens with wider aperture and bigger pixel. The camera has a more accurate autofocus even in low-light conditions. Motion Panorama, a new camera mode, brings movement to traditional panoramic photos, giving users a complete immersive visual experience.
The brighter F1.7 lens and larger 1.4µm pixels on the image sensor capture so much more light that your photos come out sharp and detailed.
It also comes with Motion Panorama which is first time on any mobile phones.You can capture sweeping movements in panoramas with motion.
Front camera comes with 5MP and with brighter F1.7 lens.It makes the selfies brighter and clearer.
Hardware & Performance
Samsung has also made significant hardware and software updates to optimize gaming performance on Galaxy S7 edge. The powerful processor (2.3 GHz + 1.6 GHz Exynos 8890 Octa Core Processor) and battery ensure longer playing time, and the internal cooling system keeps the device from overheating.  Galaxy S7 edge come with 3600mAh battery. Samsung has also added a dramatically enhanced GPU – which does the heavy lifting for graphics. This is about 60 percent more powerful than the one in Galaxy S6 Edge.
Gaming gets serious with the new Galaxy S7 edge. Even the most graphic heavy games run ever so smoothly with significantly less lag and battery drain. The smartphones do not heat up easily, allowing gamers to keep their cool and focus on winning when the game heats up. The new flagships now have Game Launcher and Game Tools, which lets the user control everything from battery usage to interruptions.
Samsung's latest advances in graphics set a new industry standard. Both Galaxy S7 and S7 edge are the first smartphones with Vulkan: the next generation graphics API that was brought to life in partnership between Samsung, Google and Khronos group. Vulkan delivers PC-quality gaming experience on a device you can hold in your hand.
Galaxy S7 edge are powered with LTE Cat 9 connectivity.The new custom CPU, powerful GPU and 4GB RAM make for a potent combination.With microSD support, you have the option to extend storage capacity as you need. It comes with hybrid Slots which means ,if you need more storage, you can insert a microSD card (Expandable Storage Capacity of 200 GB) and a SIM card. If you need separate lines for work and for personal use, the same tray can be used to hold two SIM cards instead.
Galaxy Edge S7 comes with Fast charging Support ,it charges almost in 100mins.
Specifications
[aps_product_specs id="2786″]
Gallery