Email clients are very popular nowadays like Windows Live Mail. According to a recent survey, the usage of email client is enormous. Nearly 1.21 billion emails are opened every day. Email clients are an epitome of communication and are the most safest and easy way to communicate with other users. There are many email clients who are popular and users now basically look for new email clients, great features.
Users tend to move to new email clients when there is a new improvement available and the mind of the user fluctuates very often. So, they are not loyal to a single email client. Email clients offer a simple way to send/receive emails with so ease. Plus they offer other features apart from only sending the emails.
File formats is useful as they are used in email clients and other applications. File format only decides the format in which the data is saved.
Windows Live Mail:
Windows Live Mail is the popular format which is started by Microsoft. It provides the option to access you emails, calendar and contacts in the offline mode. That is a major plus point of using Windows Live Mail. It also allows the user to organize motile accounts- Gmail, Hotmail, etc. Other features of Windows Live Mail are that there is an event reminder, shared calendars, etc.
File format which is supported in Windows Live Mail:
It supports EML format. EML is a simple format and a single file of email message is known is EML. The emails present in the Windows Live Mail is saved in EML format. These EML emails are stored in MIME RFC 822 format. The EML messages are in ASCII text.
Why there is a need to transfer Windows Live Mail Files?
As there are too much of email applications which users can use and each email application needs a different format which will easily work with that application or email program. If we talk about file formats then EML does not stand a chance when compared to other formats. The longevity of other formats and the usage of formats are much greater than EML.
Windows Live Mail also has its issues and users have experienced some issues, below are some reasons why users want to migrate Windows Live Mail emails:
When Windows Live Mail stops working after you have upgraded to a newer version of Windows Operating System
Freezing of Windows Live Mail
User not able to receive and send messages
Best possible way to convert Windows Live Mail messages?
The only and the best way is to use the converter which will do the conversion process within minutes. User can find and there are other ways which help in Transferring Windows Live Mail to new computer. Using a converter tool will allow the user to do the conversion in a more simpler, accurate and precise way. The tool is also very fast with its conversion. Other methods fail miserably because of their complexity and long process.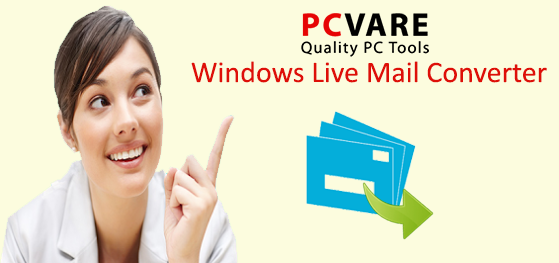 About the Windows Live Mail Converter tool
The converter tool will simply transfer the Windows Live Mail emails to the other formats such as (MSG, RTF, PST, MBOX, HTML, MBX, EMLX and PDF). The files which are converted in Outlook can be opened in the 32 & 64 bit of Outlook versions.
The Windows Live Mail Converter runs on both Windows 64 & 32 Operating System perfectly. There is no problem in transferring Windows Live Mail emails to other formats which is beneficial for Home & professional users. The tool has an option to transfer the multiple emails easily and there is no virtual limit on the number of emails user can convert. There is also a file naming option and the folder structure also is same.