This year, 1more launched a new product to their existing lineup of audio gadgets – omthing AirFree Pods earbuds. It is a budget True wireless Earbuds that you can buy for under Rs 2000 in Indian Market. It's available only in one colour – Classic Black. It is a good option if your budget is low. Here is a 1MORE omthing AirFree Pods Review that gives your more idea about these earbuds.
Let first know about its parent company 1More, which is a global brand that has solely focused on creating a wide range of products in the category of audio and sound. Being a professional audio brand, it is currently spread across 40 countries and regions that include – US, Canada, UK, Germany, Malaysia, Indonesia, India, Greece, Australia, Korea, Japan, etc.
Box Content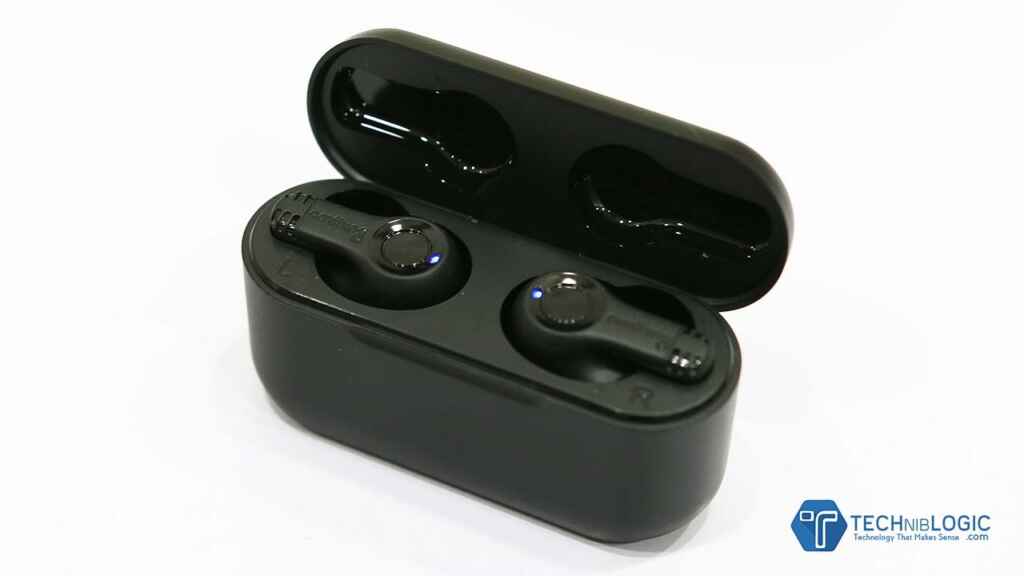 Earbuds
Charging Case
Charging Cable
2x Ear tips
User Guide
Earbuds Case, Built Quality & First Impressions
In case you go for this product, you will notice that the packaging of the earbud case seems to be made out of plastic but we cannot expect more from the product at this price point. The earbuds are quite tiny and one might say they feel a little "cheap" as per hands-on experience. Whereas, Earbuds are a very tiny and lite weight that makes them very comfortable to your ears. Sometimes you may forget if earbuds are there or not. The case size is very compact and can be easily carried from one place to another hassle-free. You can either carry them in your pocket or a purse with ease.
But, the overall packaging, LEDs, and charging mechanism seem to be solid. Once you put the earbuds in charging a white light is displayed in the LED and it turns off once the charging is complete. There's a good chance that these earbuds may fit comfortably in your ears because of their unique design. In case the rubber tip doesn't fit your ear, you can easily swap with the one that actually fits.
The brand logo is etched onto the charging case along with the earbuds. You will find small "L" and "R" letters on the case and earbuds to find the right one for your ear. These earbuds are water-resistant and have an IPX 4 rated design which protects them from accidental splashes and minor spills. The case is magnetic and the earbuds fit right into their spot as you bring them close to the charging case.
Sound Quality and Pricing
The sound quality is actually super amazing. The price tag of Rs. 1,999 makes it all the more appealing to select these earbuds for a quick purchase. You get to experience environmental noise cancellation in this device, of course, it is not as good as expensive Apple Airpods but still, if we compare it to the price it allows you to have clearer conversations with the person on the other end of your call that's very interesting. Overall this 1MORE omthing AirFree Pods sounds great and is value for money.
The earbuds use a 7 mm dynamic driver to provide you with great audio and decent bass. All of it combined provides you with a quality audio experience.
Battery
The battery capacity on the 1MORE omthing AirFree Pods is 550 mAh. And the earbuds provide you with approximately 3.5 to 4 hours of usage time and the total playback time is approx up to 18 hours on a single full charge. The charging case is portable and uses a type C cable for charging that's a very positive point as many earbuds are still launching with old MicroUSB ports. When it comes to earbuds, it has a lithium polymer battery used inside them.
As per our testing, these earbuds take approximately an hour to charge while the case takes approximately 2 hours to charge completely.
Connectivity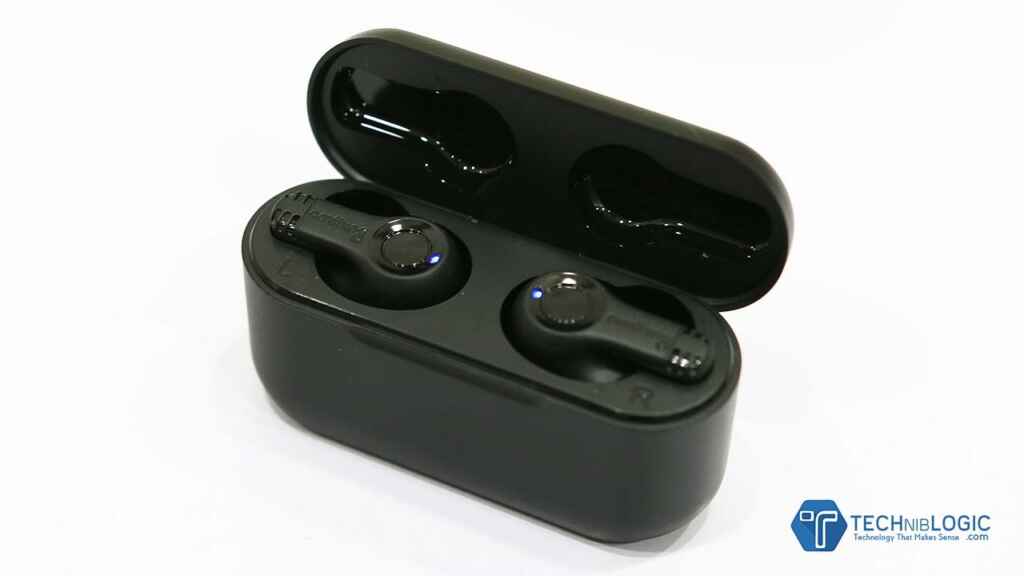 These earbuds use Bluetooth 5.0 for seamless connectivity and pairing with the device of your choice. You can easily pair it with a smartphone or a tablet. Another cool thing that you can do with this is that the user is allowed to share one of their earbuds with a friend and they can connect that one to their own respective devices. The Bluetooth range is up to 10 meters. In terms of this, these earbuds lose the race as many competitors in this budget are already shifted to Bluetooth 5.2+ version which gives a more seamless experience.
Quick Features
Adding on to the above-discussed features, the omthing air-free buds have intelligent touch controls that allow the user to easily pick up or cancel the call. It also allows you to increase or decrease volume levels with ease along with providing control over music playback just by tapping on either earbud. Voice Assistant can be used easily in these earbuds.
Conclusion
The wear experience seems to be majorly comfortable. Sometimes while working out it falls off that is very irritating but a majority of the day while doing daily tasks like walking, working and all it had no trouble as well as no problem if you are using these earbuds for extended periods of time.
The lightweight nature of this product allows the consumer to enjoy their audio content with ease for longer periods of time. With impressive noise isolation and a comfy fit, these earbuds are quite right for you if you are looking at a product in the budget segment.
You also get 1 year of warranty from the date of purchase as many companies provide. Overall at this price point, 1MORE omthing AirFree Pods is definitely a value for money product for the number of features that it comes loaded with. You can buy this from Flipkart.