QuickBooks Online is a cloud-based accounting solution developed by Intuit, the designers of QuickBooks that are originally desktop-based installed software.  It has a massive amount of users due to the popularity of its predecessor QuickBooks. QuickBooks Online has features that are not found in the desktop version.  The business model is also slightly different as it uses a subscription fee rather than an upfront fee.
Most noteworthy of the features of QuickBooks online is the unique platform that allows third party business apps to populate QuickBooks Online.  It then merges seamlessly with whatever function is being used. Business owners now have the freedom to choose which applications are most appropriate for their businesses. This degree of customization is a huge plus for business owners because they are only able to use applications that are relevant to them.
QuickBooks Online is supported by all major browsers like Firefox and Google Chrome and can be accessed through any type of mobile device and tablet.
There are about 30 or more applications that work well with QuickBooks Online.  Here are 5 of the best apps:
This scheduling app will enable the business to schedule customer bookings, make cancellations, and create reminders and payments with just one click.  What is wonderful about this app is that it allows transparency on both sides.  Clients are also able to see the company's real-time calendar, informing them of actual availability of the person they are meeting.
This calendar coordination app notifies the business every time a new appointment is booked and automatically updates and syncs with all other calendars. Of course, it syncs seamlessly with QuickBooks, keeping clients' list updated and creating new invoices as needed.
The business is also able to customize the look of email reminders and text messages.  Acuity Scheduling's "battle cry is "Schedule Clients without Sacrificing Your Soul".
2. Shopify for QuickBooks Online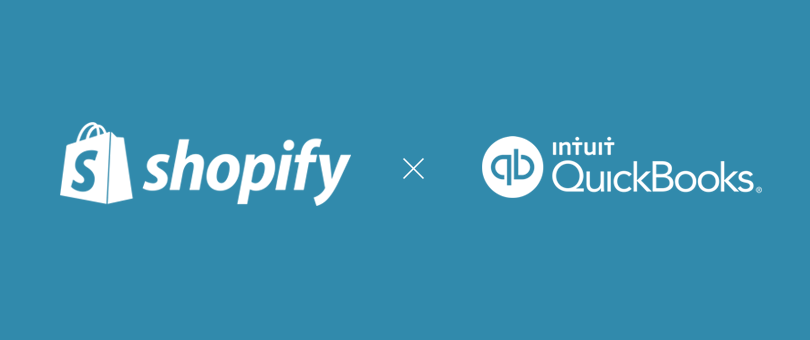 QuickBooks Online has teamed up with leading online store software Shopify so that all the Shopify sales of a retail or trade company can be directed immediately to its accounting software.  With a single click, all online sales of the company on Shopify will be exported seamlessly to QuickBooks Online.
All other information will be synced too, like customer preferences and historical sales data.  The company also has an option to automatically export payments and fees for Shopify transactions. The payments and fees calculated already include all taxes generated as well as shipping costs.  Another great thing about this collaboration is that the export summary and account balances will be generated.  A retail business can even generate a report that details the breakdown of products and how much sales were generated for each of them.
Since taxes and shipping costs are already calculated, the company can also generate a report, looking at just how much tax they paid for or how much money they spent on shipping costs.  They are also able to generate a report on how much Shopify sales were generated by the company for certain periods.
BodeTree's motto is that it simplifies business finances. It provides financial tracking services and analytic tools. It provides great help to business owners who are not comfortable with numbers but are confronted by them on a daily basis.
In BodeTree, facts are given in a light, fun way.  It provides business valuation, comparative analysis with the competition, metric testing with various scenarios and reports that are ready with one click.
At anytime, owners and their partners are able to view their business' financial health.
Dubbed as "magically-simple business payments", Bill.com takes the tedious job of business payments to the simplest level. It is a paperless payment system that syncs with several accounting software, including QuickBooks.
It streamlines both accounts payable and accounts receivables functions by automating them online and automatically syncs with both the Online and Desktop versions of QuickBooks.
5. Stitchlabs
For businesses that delve in multi-channel retail, Stitch is a great app because this online inventory control manager syncs sales across all channels, inventory, and orders.  This solution simplifies how retailers run their businesses and provides them with a bird's eye view of their own company.
Stitch syncs all retail accounting functions into QuickBooks online.  It also makes reports on current stocks in the inventory and tells the retail business owner what products to place in stock and what stocks are not moving.  Online sales channels are also monitored and synced, always making sure that the product is available in real time.
All online retail channels will be under one operational umbrella, so that the business owner can determine which stocks are to be packed, billed and shipped right away.
All retail-related reports are easily accessed through this app, including reports that are beneficial for determining purchasing requirements, marketing, and pricing.  Other data that can be culled from over 30 reports include profitability and product sales forecasting.