We all love Photoshop. Whenever we take any picture there are chances that it may not be perfect, maybe because of the dim lights, blur effect, red-eye or anything. Here is when Photoshop comes in. It tends to remove all those slight defects from our picture in order to make them a better-looking version of what we have already taken. Using Photoshop requires special skills and a decent software. Don't worry, we are here to inform you about the 10 best Free Photoshop Alternative that you'll ever encounter.
Best 10 Free Photoshop Alternative
Affinity Photo
Affinity Photo is a proprietary raster graphics editor by Serif for macOS, iOS and Windows. Using this software, you can edit Raw image format files, colour space options, have live previews as effects are applied. You can also do image stitching, alpha compositing, black point compensation and optical aberration corrections. The good thing about this software is that it is compatible with almost all the common file formats. You can download its free trial version from its website. It can also be directly bought from the Mac App Store or the iOS store and Microsoft Store for Windows-based operating systems. You can Try It your self.
GIMP
Gimp stands for GNU Image Manipulation Program. It can be used as a great alternative for Photoshop where you need free-form drawing, conversion between image formats, image retouching and editing. It has the similar functionality to Photoshop but has a different user interface. This software is currently released under GPLv3+ licence and is available for Linux, macOS, and Windows. Its positive aspect is that it is completely free and an open source raster graphics editor which means you can not only edit but also contribute to its public git source code repository. You can Try It your self.
Photo Pos Pro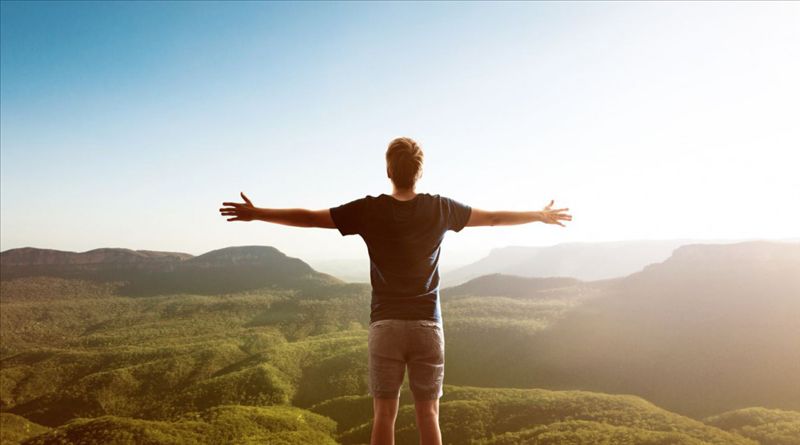 Photo posted pro is a free photo editing software that can be used by both the beginners as well as the experts. It offers interface choices: one for beginners and one for the experts. It has got tutorials and external help which makes it easier to use if you're encountering any sort of problem. There are a large number of filters that can be added to your pictures. The premium version of this software can be used for free to 21 days in which you'll be able to use some additional features. It can be easily downloaded from its website. The latest version of this software offers a fully redesigned user interface, new selection tools, recovery brushes, auto correction features and much more. You can Try It your self.
Sketch
https://youtu.be/5bsptX8MdPg
Sketch app for editing photos has gained a lot of attention in the world of digital design. The good thing about the sketch is that it's conveniently simple and easy to use. It has got various powerful and effective tools for general layout and vector drawing. Other apps and plugins can be easily integrated with Sketch app. Although, the interface of the app is quite user-friendly, still if you've any doubts, the support team of this app are always there to provide you with a variety of online courses or video tutorials to help you out. It has one limitation that it can only be used for macOS. Overall, it's a decent application and serves its purpose. You can Try It your self.
Pixelmator Pro
Pixelmator Pro is the new app launched by the Pixelmator team. Now, this application is one of those which can easily replace Photoshop. It has got all the tools that one can expect from an image processor plus it makes use of all the Apple's native APIs. You can edit multiple images with the same adjustments and effects. There are multiple file formats supported by this app. The user interface provided is quite simple, although if you're a previous Pixelmator user, you may find some difficulty in adjusting to the new designs. You can easily download it on Mac App Store for $60 or you can try it for free too. It is only supported by Apple devices. You can Try It your self.
Corel Photo-Paint
It is one of the oldest developed photo editors. Previously, it was developed for only Linux but now it is available for both Mac OS and Windows. It has got almost same tools as the Adobe Photoshop and has a very simplified user interface. The newly launched version of this app is much faster than the previous versions. This software can be bought as a separate software or as a bundle with additional programs. The ultimate bundle includes Painter Essentials 5 to edit brushes or convert photos to paintings. Corel Photo-Paint can be considered as a capable and budget photo editor in comparison to its prime competitor Adobe Photoshop. It is priced at $80 by itself, whereas, for the bundled version, it is $100. You can Try It your self.
Paint.net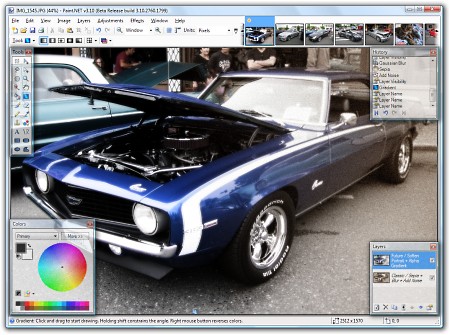 As the name suggests, Paint.net is developed in the .NET framework. It is a powerful, easy to use image editor that offers features similar to Photoshop and GIMP. It's a fully featured alternative to more complex and hard to grasp image editors like GIMP. Its user interface is quite easy to use. Moreover, its simplicity is its core strength. Although, it contains advanced features that help you to create better images. Once you're done with the editing part, you can use Instagram style filters to increase the splendour of your pictures. It is a freeware application developed for Windows. You can Try It your self.
Sumo Paint
Sumo Paint is a bit different from all the application discussed here because all the others can be downloaded on your PC/Tablet but this one is available as an online image editor and a painting application. It is a flash based image editor which is geared more towards the illustration part, meaning, it does not support heavy image editing. It allows some of the basic image manipulation features to users such as gradient fill, smudge, blur, clone, line tools, etc. for free. If you are a creative sort of person, then this application will surely impress you. Sumo Paint also comes in a paid version known as Sumo Pro which can be bought for $4 per month. You can Try It your self.
Acorn
Acorn is an easy-to-use Mac photo editing software. It comes with a wide variety of photo editing tools. It features some robust sharing capabilities and does supports a variety of file formats. This software supports the use of layers which preserves your original photo, during the editing process. You can add text to your photos and even create cool text effects to make the word stand out. It has got 108 creative filters using which you can change and enhance the appearance of your picture. Overall the software is good but it does lack a photo organizers. You can Try It your self.
Krita
Krita is free software and an open source raster graphics editor, designed primarily for digital painting and animation purposes. It features a low distract UI, high-quality OpenGL accelerated canvas, color management support, advanced brush engine and much more. It runs on Linux, Windows, and MacOS. The good thing about Krita is that it offers many tools which you can use on your picture and transform it amazingly. It has got some similar features to that of Corel Photo-Paint. Krita also offers additional instructional materials, so the users can easily learn and master the use of Krita. You can Try It your self.
Our Verdict
All the applications discussed here are good in their own ways and can be used as a decent alternative to Photoshop. If you're Mac user, you'll find almost all the application to fit your requirement criteria. However, for Windows user, there are few like Acorn and Pixelmator Pro which only runs on Mac OS. So you need to avoid them. If you don't wish to download any one of them, you should surely go for Sumo Paint which gives you an online platform for photo editing. Let us know which one of the above impress you. Keep editing.