The global manufacturer of fitness wearable technology, Boltt, launched its integrated AI ecosystem on 20th May 2017. The company now announced that the products are up for pre-order on their official website boltt.com. Till date, Boltt has come up with some revolutionary technologies, which include the stride sensor, fitness trackers with the AI enabled Coach "B" in the first phase and the Boltt Connected Shoe in the following phase.
Boltt believes that the data alone is not enough; so they have developed an AI that converts the data into actionable insights, helpful suggestions and intelligent supervision that will help us grow both mentally and physically.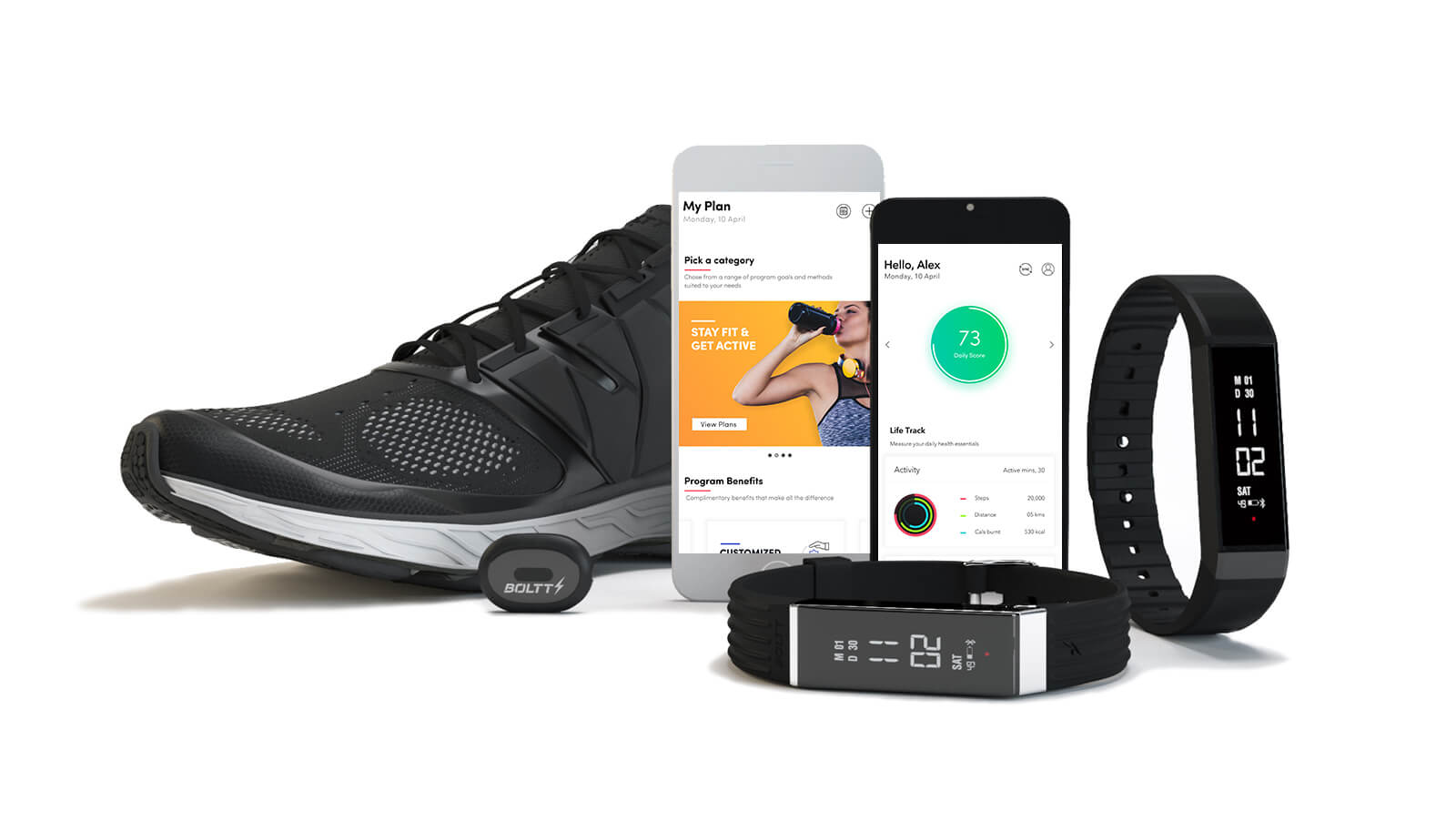 The AI fitness coach "B" gives a real-time dynamic audio response on the basis of user's performance. The AI becomes active as soon as the fitness device (i.e. band, smart shoes or stride sensor) are connected with the app. The Boltt Life App is compatible with both iOS and Android.
The smart audio trainer helps us to realise our potential and bridges the gap between us and our goals. "B" not only enhances our performance but also optimises our sessions i.e. it helps us to plan, track and analyse our ongoing workout. The more, one works with B, the more personalised his workout gets. You can Read more about workout headphones from article on Gearweare.com

It differentiates between our leisure time and works out time. Using auto sleep monitoring system, Boltt can measure one's deep, light and REM cycles (different phases of sleep) and improve our sleeping habits. It is not necessary for the user to work under voice coach only, the user can prefer to text full of motivating feedbacks which will serve the same purpose.
ALSO READ: Top 6 Best upcoming Futuristic Gadgets
Boltt pre-order campaign is to make people aware of their current lifestyle and how can they make it a healthier one. The campaign is not only to attract fitness enthusiast but also anyone who wishes to live a healthy life. The user can pre-order the wearables at an early bird pricing.
Thus if you think you're not living up to your full potential, then it's still not too late to begin. Pre-book the fitness wearables on http://boltt.com/ .
Advance orders for Boltt wearables will be accepted until 12 noon till 5th August.