This is perhaps some of the oldest advice in the history of computer software and IT – backup your data! Despite repeated warnings and precaution taken, many businesses fail to employ any strategy to deal with this anyway.
It is important that you backup your files and emails. Not only this, it is also equally important that you do this at regular intervals because this way you will have the most recent files and in case of a breach or loss of data due to any other reason, you will know that your data is safe and secure.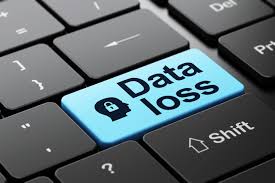 As already mentioned, many businesses fail to backup their data. This is why there is a need to call in the data recovery experts to recover lost data such as emails and other attached files in case of a breach, hacking episode, or disk corruption.
Let's understand the concept of data recovery service providers and how they come to save the day when something terrible happens.
Data Recovery Service Provider
A data recovery service provider is a company that comes into the picture when you have lost all your emails, and you are not sure what to do next. They are the folks who will help you resolve this complex problem and help you get you back on track. They have a team of experts who have the required knowledge and necessary software to help you get your business back on track.
Even if you do have a backup, in the event of a disaster whether natural or man-made, it is possible that the backup is rendered unusable. This is a rare scenario but it may happen all the same, and it is necessary that you prepare yourself for this worrisome possibility.
A data recovery service provider makes sense here. They will not only shoulder the responsibility and streamline the entire process but also complete the job in a short amount of time, helping you get back online and back to business as soon as possible.
Technology Involved
Firmware repair equipment for hard drives and solid-state drives
ACMT certified engineers for mac data recovery
Proprietary file utilities for intensive data repair
The industry's highest rated data recovery cleanroom
RAID data recovery stations
These are some of the features and technology that you need to look into before you hire the services of a data recovery service provider. It is paramount that they understand their roles and responsibilities and take their job seriously. They must be properly equipped with the latest technology and software to combat new and emerging threats in the IT world. After all, it is your precious data that is at stake here.
Check their recovery rates and make sure it is more than 90 percent. This way you will get an idea of where they stand and what their success ratio is. Check and verify if the company has SSAE 16 Type 2 credentials or not. This is vital. These are telltale signs that this business knows what they are doing and takes their work seriously. If they do not, then their services should be much cheaper than their competition, and if they fail to do the job, they need to know ahead of time they should not be expecting full pay – not even close.
It is better to deal with the right people at the outset for many reasons.
Advantages
There are several advantages of hiring an expert such as:
Saves Time – this is perhaps one of the best advantages of using a professional recovery service provider. You have enough things to worry about. Adding another to the list is not going to be helpful. In fact, it will only waste precious time especially when the company is facing a data loss crisis. Hiring a professional team of recovery people who know what to do will only reduce the time it takes to get your business back online. They will be able to recover your emails and corrupt data in no time.
Makes Sense Financially – unlike the popular belief, hiring a professional service is more economical in the long run. It is affordable, and you have the option to customize these services according to your specific needs and requirements such as from SMBs to high-end enterprise level solutions.
Versatile – not only just emails but these service providers are able to work with pretty much any and all kinds of data loss and different types of storage services and products. This says a lot of about their versatility and their ability to tackle a wide range of issues and contingencies.
Available Online and 24×7 – Disaster is not going to knock on your doors before it hits you. It will come uninvited, and it can hit hard. You can lose your data and/or emails at any point in time, either in the middle of the day or on the weekend when no one is around. Your in-house IT guy or team did not stand a chance. This is when professionals come in handy because they are available 24×7 and 365 days a year. No matter when and where, they will be able to reach your servers remotely, assess the situation, and concoct the best possible solution for your