Are you fan of DOOM Game like me? Looking for Best DOOM WALLPAPER 4k Quality for FREE? Then this post is for you. Doom has been one of the most popular first-person shooters to date.
Do you want hell on earth? Check!
Do you want a crazy meticulous soundtrack? Check!
Do you like crazy visuals and a straight-up shooter gamer with no non-sense? Check!
This game checks most of the said items and more. With crazy adrenaline-pumping missions and boss fights, this game turned out to be one of the first-person masterpieces that have ever been made.
We have compiled a list of Doom Wallpapers for you just in case you don't miss out on Doom's majestic gore and beauty when you are not playing this game!
Best Doom Wallpaper in 4k & HD
1.The Doom Slayer
The "demon" killer, with his suited-up armor and a weapon of choice brings out a vibrant color palette so that you can reminisce over your happy memories of slaying those demons. This image got it all – The Helmet, Armor, and the weapon!
Download Doom Wallpaper from Here
2.Doom Eternal Wallpaper 4k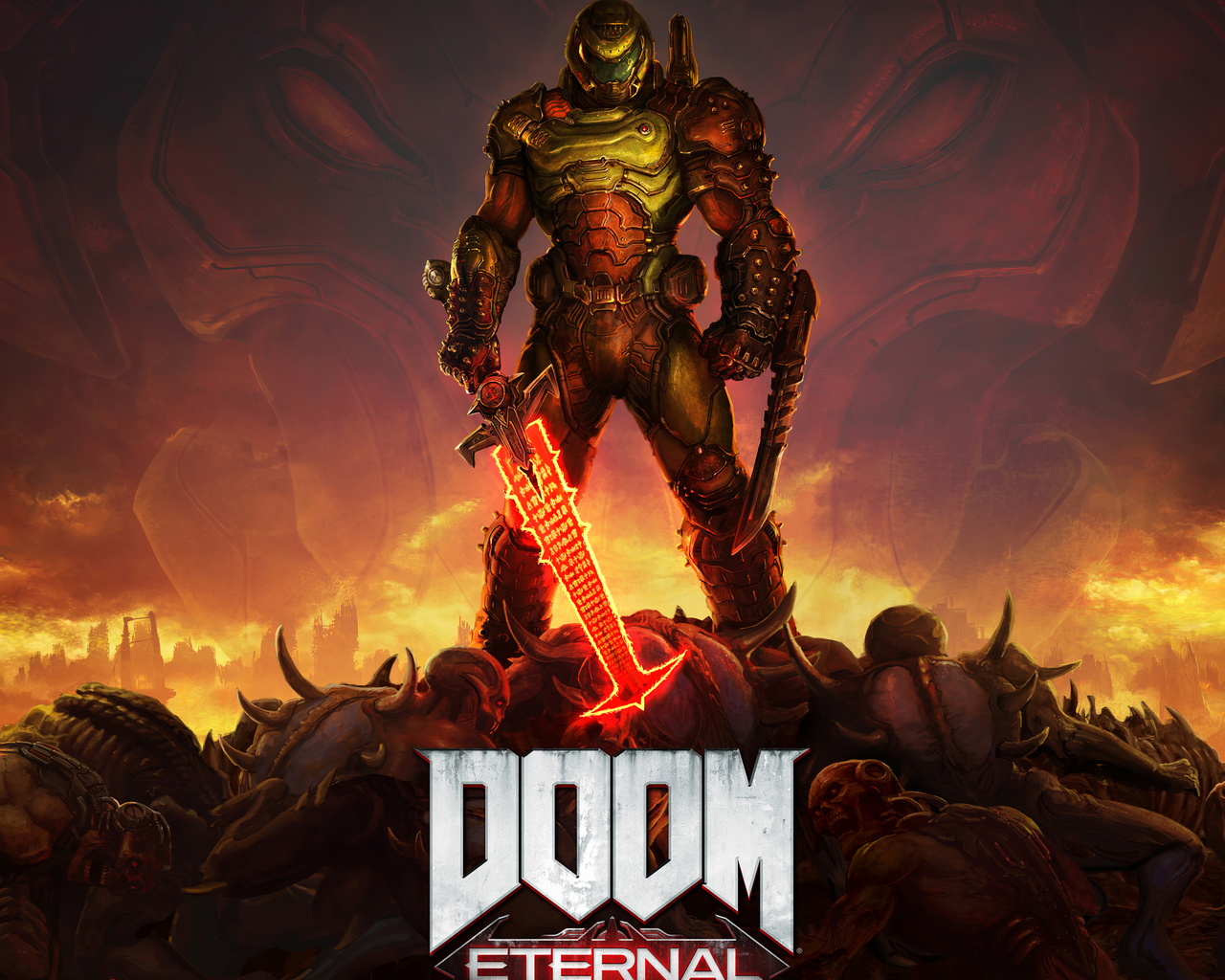 This has been one of the most popular promotional images for this game franchise. The signature poster by "Doom Eternal". With the demon slayer, standing tall over the battlefield of destruction, this one could be an excellent choice for your wallpaper.
Download Doom Wallpaper from Here
3.Doom Eternal Wallpaper – Slayer Reloading
This wallpaper includes the hero of the game reloading his shotgun that will probably be used to blow away the guts of the demons and their friends. This intense screen art definitely brings out a lot of chill vibes.
Download Doom Wallpaper from Here
4.Doom Guy in Action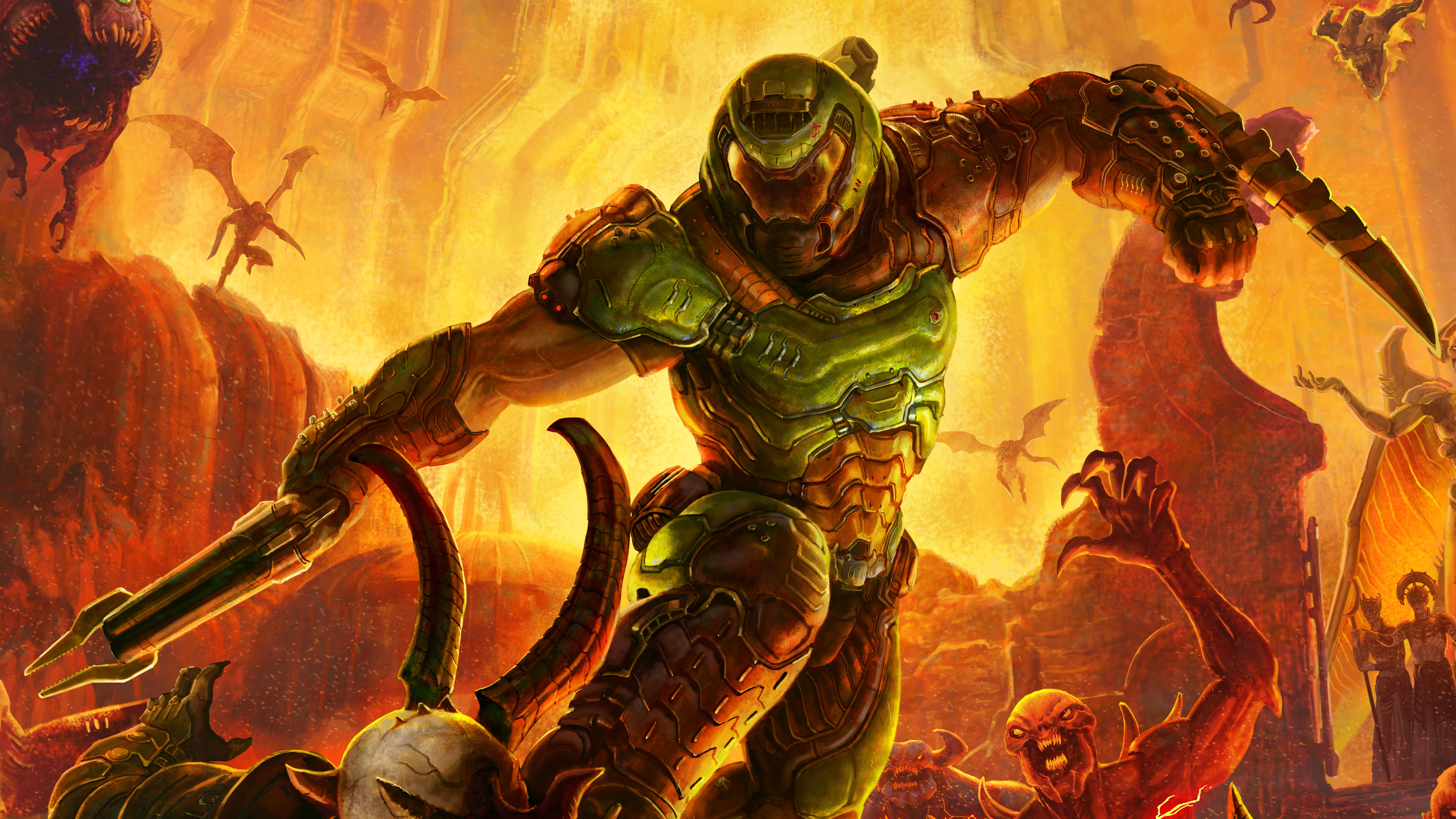 The Doom Guy or the main protagonist of the game looks full of pride and confidence as it seems like he has killed all the troops by the Alien Maykr. Maykr probably wanted to destroy the earth and its humanity but it seems like the doom guy has the upper hand in this wallpaper.
Download Doom Wallpaper from Here
5.Doom Eternal Marauder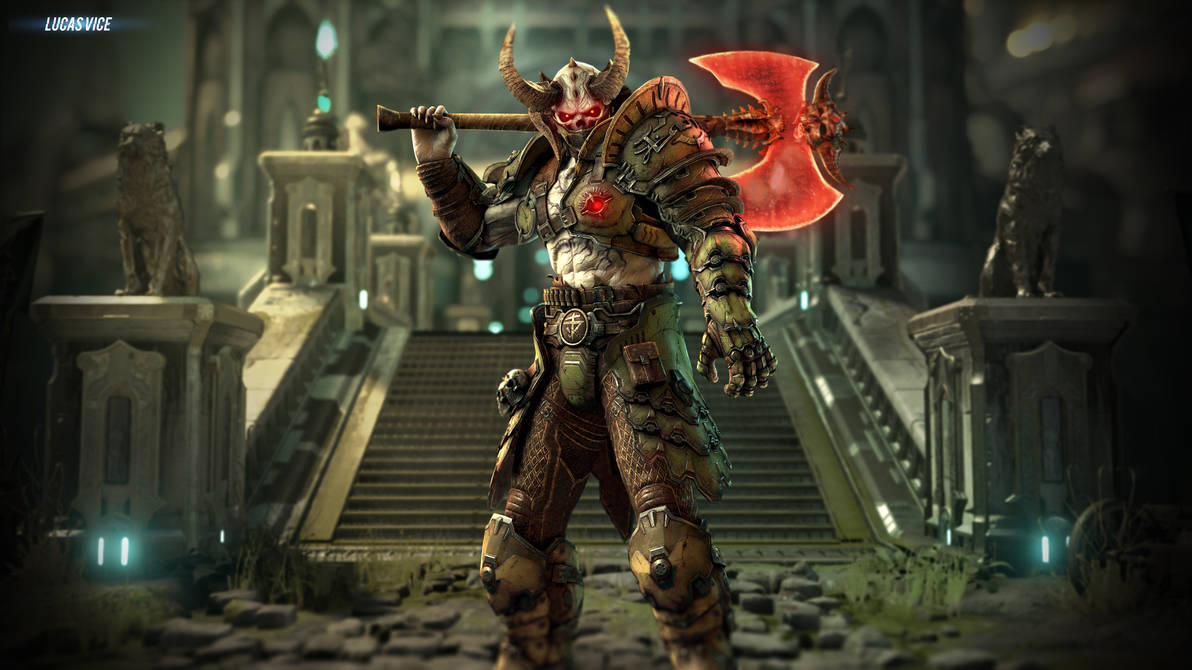 One of the vicious enemies in Doom, "The Marauder" looks the best and displays his epitome of strength in this wallpaper. With his crazy strong ax, he does become a challenging opponent during the game. The only thing missing from this image is his shield!
Download Doom Wallpaper from Here
6.Satan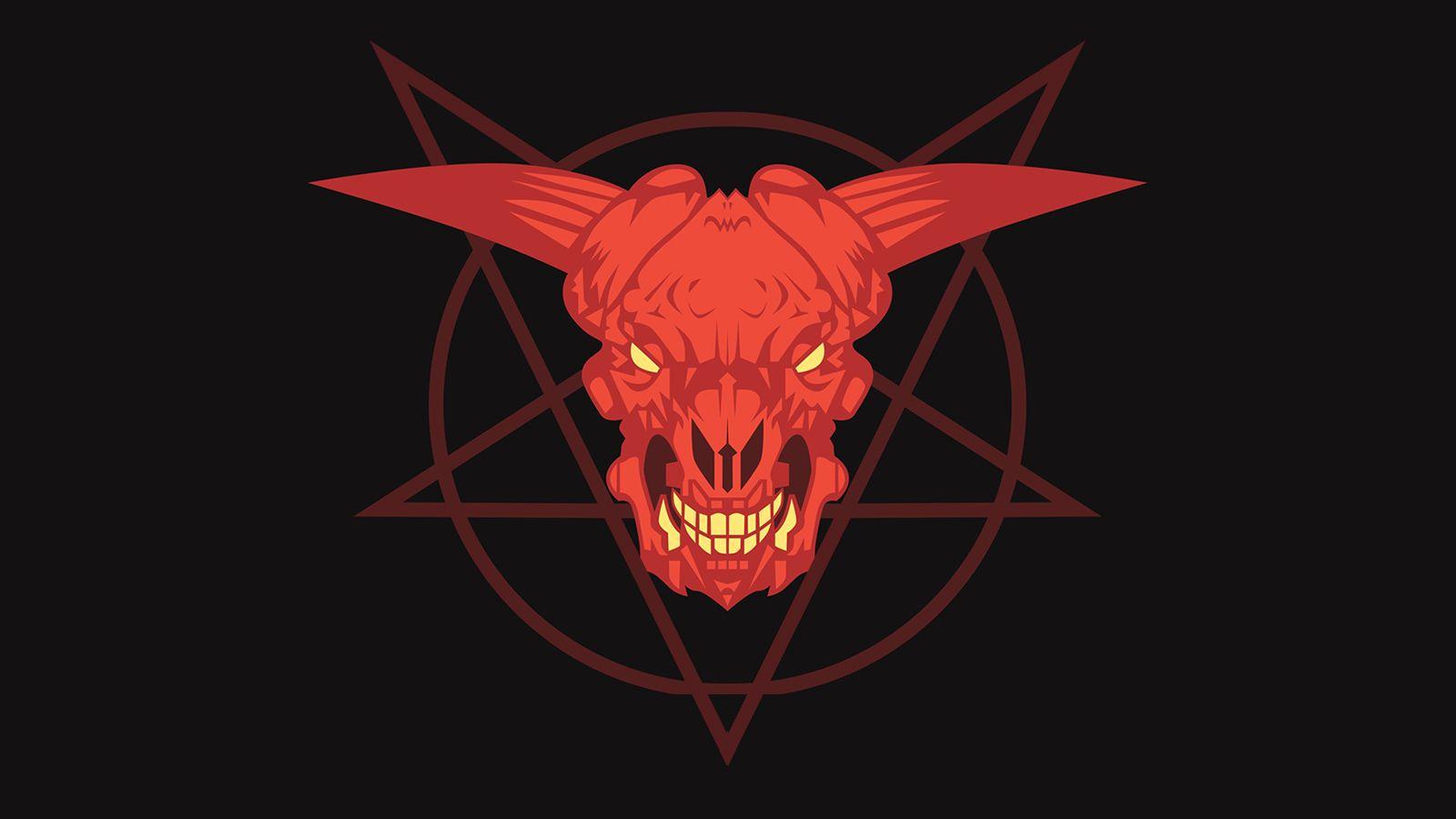 This Satan Graphic may not be appreciated by the elderly (unless ofc they play doom), but in any case, this satanic art could probably be a great addition to your desktop. Because who doesn't love villains? (or the bad guys!)
Download Doom Wallpaper from Here
7. DOOM Eternal Wallpaper – Flame Belch
Similar to the one mentioned above, this image has also been used extensively to promote this first-person shooter. Crazy Sword? Flame Thrower? Dead Demons? This image has it all. This one will probably be one of my top choices for my own desktop background.
Download Doom Wallpaper from Here
8.Boss Man
The single-player campaign may be relatively short but it keeps you engaged for the most of it with various enemies, guns, and boss fights! This image well portrays the complex nature of this game!
Download Doom Wallpaper from Here
9.The One with Red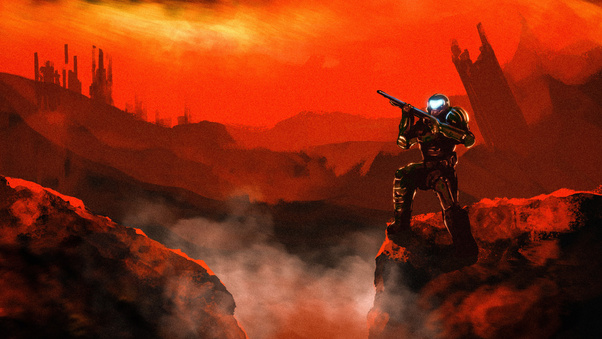 Hellish vibes, hell on the planet, a gazillion of demons to hunt and kill. This image resembles the essence of the game. Unlike the bright light and party colors of the fight, this image shows a calm deep red with intense feelings of the doom guy who is just as ready as ever to blast and kill off his nemesis.
Download Doom Wallpaper from Here
10.God Complex
This wallpaper symbolizes the superiority of the hunter. The hunter seems to be unaffected and he is standing tall with shattered and broken demons around the floor and the struggling attacker coming towards his own doom.
Download Doom Wallpaper from Here
11.The Main Dude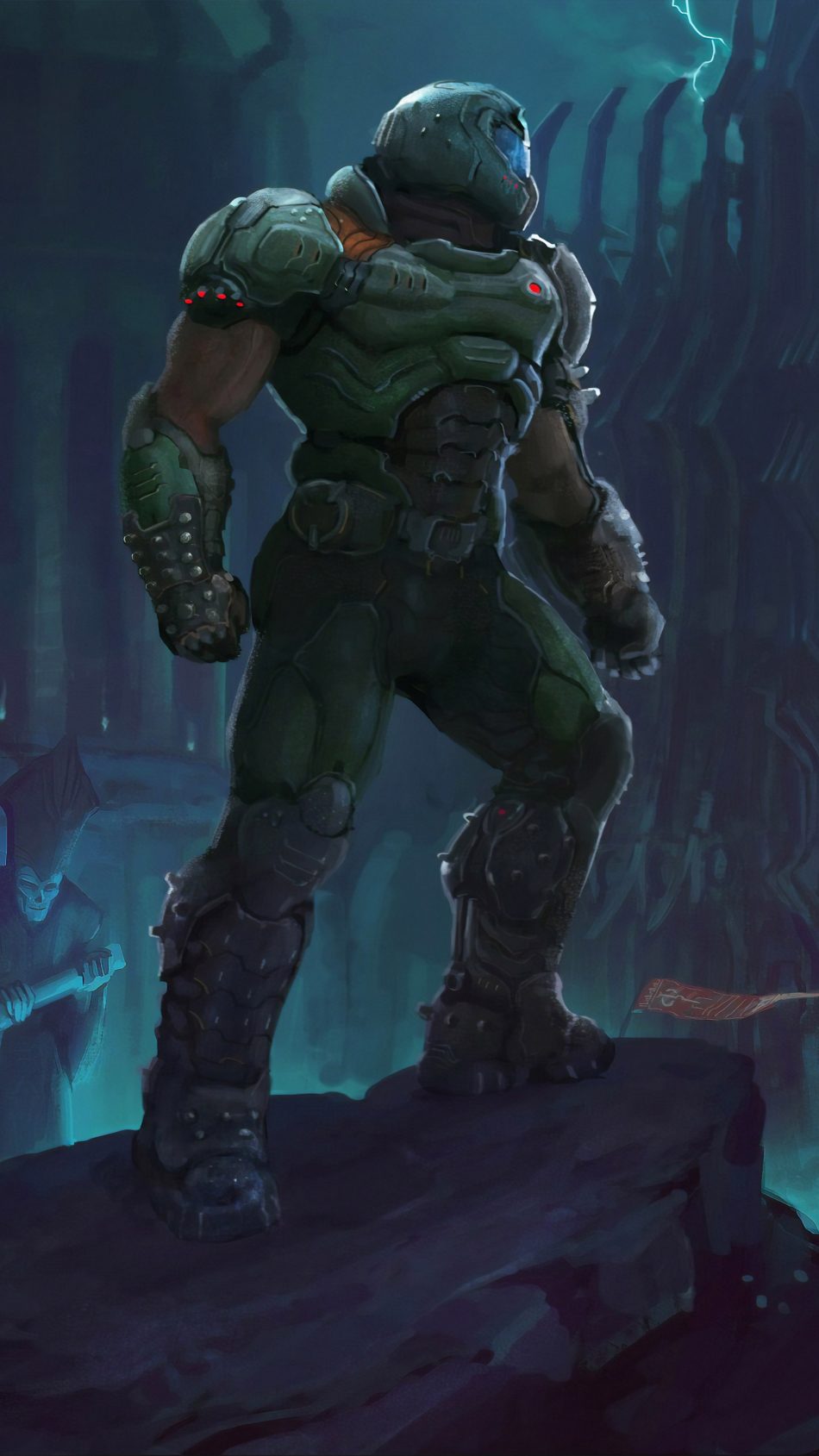 Amongst many name games given to the protagonist, he is the savior and conqueror to protect humanity and the earth. This teal-colored filter on this image helps portray the strength of this great slayer.
Download Doom Wallpaper from Here
12.Endgame?
This image gives us a reminder of what pure evil can look like when they come together. At the same time, it shows the strength of the lone wolf aka The Doom Guy who is willing to sacrifice everything to kill the last of these bloody demons!
Download Doom Wallpaper from Here
13.Bold Slayer
One of the most classic-looking wallpaper of all time! "DOOM" with the deep dark tones all around the image with the protagonist in the center. What else do we need?
Download Doom Wallpaper from Here
Many more screen captures from the gameplay, and in-between-scenes snapshots are equally mesmerizing and make you want to repeatedly play this run and gun slasher FPV game. Till then, happy hunting!