Every one of us is fascinated with 3D movies, precisely it is the 3D visual effect that enthralls you the most. But have you ever thought to have something that would deliver a 3D audio experience? That fantasy is now true. Ossic X is a device that'll provide a truly immersive 3D audio experience. It is basically a headphone featuring 3D audio.
Ossic X is the world's first headphone that uses anatomy calibration to play immersive 3D audio in such a way that you are hearing the world every day by increasing the auditory space. These headphones could be used while gaming. It will make you feel like you are a part of the game and that virtual game will be a sort of virtual reality for you, allowing you to know what's happening in the game.
How does Ossic X works?
The device uses a combination of sensors and software in order to increase overall sound quality. The calibration process of OSSIC starts as soon as you put the headphone. The data pairing takes place instantly with smart algorithms to determine accurate sound playback.
Features:
Increased Audio Immersion.
Increased sense of space with your audio content.
Ossic X instantly calibrates to your head and tires. This enables incredibly accurate sound placement for a higher level of sound quality and immersion.
Integrated head tracking: By adding head tracking in Ossic X, sounds will appear to come from outside your head and stay fixed in space.
The headphone is made up of the unbreakable headband, there is an anechoic ear chamber with a micro-adjust 360 metal hinge.
10 hours' battery backup.
These headphones are compatible with smartphones, connection via USB, PC/MAC.
Why should you buy Ossic x Headphones?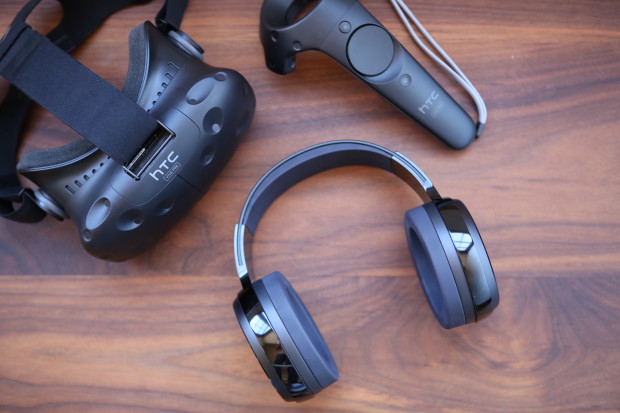 These headphones are for music lovers and audio enthusiast, who wants to experience music like never before. These headphones can also be used for gaming purpose and also for watching movies. If you are a gaming freak, these are the best suitable headphones for you, as it will allow you to know what is actually happening in the gaming space. If you want a good sound quality while watching movies, plus you need privacy use these headphones instead of earphones, and experience the movie like never before.
This post is just to knowledge you about the New gadget, this is not a review article. We cannot suggestion the product till we use it personally. Thanks for hanging out with us guys. Please do drop your suggestion and ideas in the comment section below. If you want to keep tabs on a more innovative product like this, subscribe to our website for more new gadgets.