If you too are in search of a high quality, safe smart balance wheel for your little one, you are at the right place! These devices certainly make the ideal Christmas and birthday gifts for kids as well as adults. For beginners, the smart balance wheel is designed using sensors to be able to detect the direction of the user and they are equipped with an electric motor that spins the wheels in such a way as to move in the desired direction. In short, smart balance wheel is an exciting way to move from place to place while looking cool!
Let us get directly get to the point. Here, we present some useful guidelines that help you make a wise decision. We also mention the factors worth considering legality and safety before you start diving.
Best Tips for Smart Balance Wheel
To make a quick decision, you can refer these tips to be able to make the right choice.
The modern smart balance wheel is self-balancing electric scooters. You should not expect to levitate like Marty McFly.
Avoid buying a smart balance wheel for young kids. The general recommended age is 12 years and above.
Refer to customer reviews on sites like Amazon, DHgate, eBay, and others to get comments on the quality of the product.
Consider products from U.S – based brands like Razor that provide customer support as well as warranty.
Smart balance wheel can get charged in a few hours and you need to keep patience.
Smart balance wheel offerS 2 to 10 mph of speed and most of the models have a range of 10 to 15 miles.
Check the weight of your smart balance wheel before purchasing it so as to be able to transport it better and note that you cannot climb steep hills using it.
Avoid spending too high on a smart balance wheel not more than $600 unless you want to use it as a sport. Low-end models would give you the similar thrill as the expensive ones.
Consider local riding laws or check with your local police department to see where you can use your smart balance wheel and what are the fines associated.
Beware of knockoffs who try to sell products as big brands and avoid buying a smart balance wheel that does not come under a return policy.
What Is A Smart Balance Wheel and How Do They Work?
Those who are entirely new to the concept should understand that today, smart balance wheel or personal transporters come in the form of mini hoverboards without any handlebars. Users stand on it with their legs akimbo and feet near the wheels on the ends. Built-in sensors of these smart balance wheel can maintain the balance in a magical way. Leaning slightly forward can zoom you from 5 to 10 mph and sometimes, even 15 mph while leaning backward can slow you down and get it reversed. You can press forward alternately with one foot and backward with the other to take turns.
Smart balance wheel includes a rechargeable battery that runs one or two motors on the wheels. According to the model, the smart balance wheel may include additional features like smart key system or app that prevents others from using the device.
Safety Concerns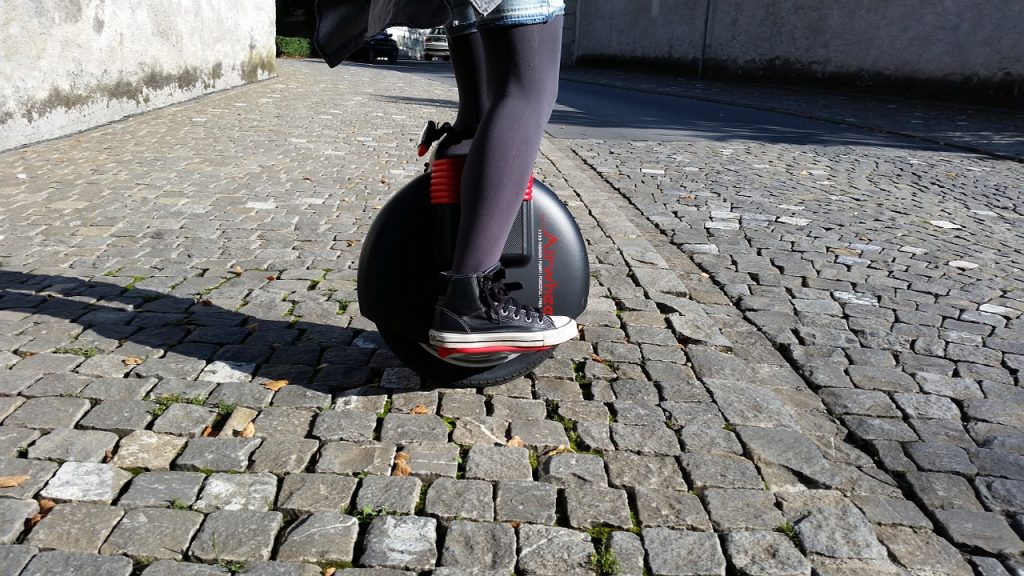 Smart balance wheel has raised some highly serious safety concerns. Many of these have reported a fire during riding or charging. A warning was recently issued by the National Association of State Fire Marshals stating that explosions are not a unique occurrence with hoverboards. The Consumer Product Safety Commission is involved in the investigation of about ten fires in nine different states. In the middle of these safety concerns, Overstock has recently stopped selling smart balance wheel.
Consider Your Rider
Your little one may be expert at riding on his scooter but note that smart balance wheel is not designed to be used by little kids. Things are not so simple with these devices; they can sometimes prove to be a disaster for your child. Most models of smart balance wheel are advised to be used for 12 years and above of age. The instruction guides contain directions on how hazardous the devices can be to children.
Build Quality
If you buy a smart balance wheel online, it is not easy to tell how well-made a product is. However, there is a wide variety of differences in making the quality of smart balance wheel. The housing material, the frame, material of wheels and other factors like sensors, motors and electronics may differ.
Charging Time
One of the most important things in any smart balance wheel is batteries. If everything else is the same, batteries determine how far and fast one can go. They also add weight to the device. Charge times are another important factor.
Speed and Range
Majority of smart balance wheel models offer the same speed range from as slow as 2 mph to up to 10 mph. Some can go a little higher than this normal speed. Range can be difficult to measure because numerous factors come into play in deciding how far and long one can go. These may include the incline, speed, terrain and rider's weight among others. Normal models provide some hours of general use about 10 to 15 miles on a flat surface.
Portability
If you are planning to move around the town for the entire day, it is worth checking the weight of your smart balance wheel. After all, most of them do not actually hover and weigh about 20 pounds or more, some even closer to 30 pounds. This weight range can work for somebody of normal shape who wants to move around for a short period but can be troublesome for longer times and higher distances.
Pricing
Though a majority of today's smart balance wheel is identical to a great extent, there are some products with top class specifications and marketed at top-class price. Smart balance wheel models of superior quality come with sturdier frames which can withstand bumps and bruises of roads and serve demanding riders. Some of these feature dual direct-drive motors offering higher range and power while others feature key-chain remote control to lock it up when you are away. Some others even come with integrated Bluetooth to allow live music streaming. However, prices of these feature-rich models are quite higher than low-end models.
Legal Gray Area
Though it may sound strange, many municipal corporations have introduced some regulations and laws related to the use of vehicles on side paths and even unlicensed vehicles running in the streets. This means it can sometimes be illegal in your area to ride a hoverboard other than your basement, driveway or parking area. Some examples include London where there is a strict policy against electric vehicles introduced after the Segway was launched and New York City where riding on a sidewalk or street can cause a fine of $200. And if you are thinking about riding it in department stores, note that the majority of them have already worked on policies that ban their use.
Beware of Knockoffs
Explore any online store for hoverboards and you will be overwhelmed by the great number of brands and products. When you get closer, you realize that most of the products are the variations of the same item around a particular theme. This happens because many of the items are exactly the same smart balance wheel presented with different names and stickers. Many elements of the board change when you explore different brands and this is the reason you encounter price differences. Low price may mean less sensitive gyroscopes, weaker battery, less powerful motors and other factors. It is also possible that a fire hazard is associated with the batteries.