Window blinds are a simple and elegant way to cover your windows. Blinds help to enhance your place in both practical and stylish way. It is suitable for all places such as hotel, apartments, office buildings, hall etc. To add more efficiency to your window blinds you can use 'Blind Engine' which is a device that transforms your existing blinds and shades into smart electric blinds connected to your smartphone. A stylish way to boost the energy efficiency of your home.
How does it Work?
https://www.youtube.com/watch?v=Kw7jRMN1918
The Blind engine can make your home's standard blinds more advance. You can motorize your blinds with the help of these blind engines and can also connect it to your smartphone, enabling remote control and scheduling of your blinds anytime, anywhere.
Features:
It can work with blinds which are of different shapes and sizes. It can be fixed in a window frame or on the wall.
The device comes with two different gears that can accommodate normal string cords, small ball chains and large ball chains.
You can raise and lower multiple blinds anytime anywhere by accessing the Brunt Mobile App.
It comes with a timer function that allows you to set desired blind heights in advance and executes them accordingly.
It has autorun capabilities that can automatically adjust your blinds when you arrive or leave home.
It has voice control feature powered by Amazon Echo(Alexa), Google home, Apple Home pod and other compatible programs.
Brunt App's share permission feature lets you easily extend control of your devices to others who share your living space.
It can detect additional weight and pressure and the blind motor will automatically stop if the line catches.
Should I buy it?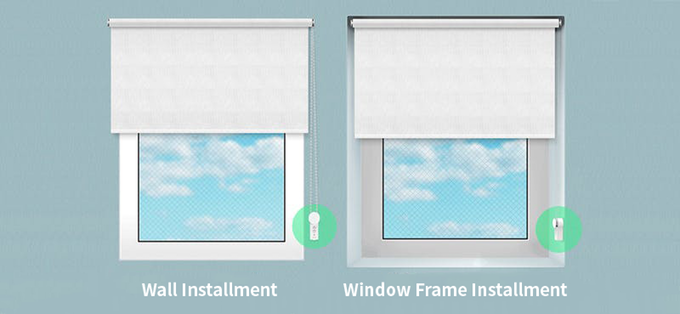 While creating ambience and lighting effects, your window coverings also play a significant role in your comfort and privacy. The endurance of blind engine is tested in the most arduous climatic conditions. Before it is installed in your home, all certifications will be completed. Blind engine's safety and performance is guaranteed.
Availability
Get the convenience of buying a blind engine from Kickstarter, priced at $104 for one after 30% discount and $210 for two ($105 each) after 32% discount.
Thanks for hanging out with us guys. Please do drop your suggestion and ideas in the comment section below. If you want to keep tabs on a more innovative product like this, subscribe to our website and don't forget to give your reaction.