Google Doodle is fun, fabulous, informative, surprising, and spontaneous changes that are made to the Google logo to celebrate holidays, famous events, anniversaries, and lives of famous artists, pioneers, and scientists.Currently, there are around 4000 doodles for Google Homepages. And as much as it sounds exciting, Google also has a gamer side.These free pop-up games are creative and fun to play, so we gave some thoughts and have compiled a list of Popular Google Doodle Games 2021.
What was Google's first Doodle?
Google's first Doodle was created by Ph.D. students at Stanford University who decided to replace the second 'O' in Google's homepage logo with a stick figure resembling the festival's logo. Initially, it was done for fun, but since then, Google doodles have evolved a lot!
Also see: Best Zombie Games For Android
List of Popular Google Doodle Games to play online
1. PAC – MAN
Now with the starting of the list, we have most Popular Google Doodle Games. This is Google's version of the classic arcade game. Google launched this game as Google Doodle Game on PAC-MAN's 30th Birthday. To play this game, you need to press the insert coin button. This game works on the PAC-MAN's original game logic, graphics, and sounds. The game also brings back ghosts' individual personalities and even recreate initial bugs from this 1980's masterpiece.
2. Halloween
Now after Pacman, the Most Popular Google Doodle Games and most liked game which googles introduced is Halloween. This game follows freshman feline Momo on her mission to rescue her school of magic. The concept of this game revolves around a magic cat making a soup that was so good, it raised the dead. Connecting soup to Halloween proved too abstract, so the team shifted to the idea of a wizard school. This opened the door to a more robust world filled with exciting characters and paw-some themes for this Google doodle game.
3. Halloween – Global Candy Cup
It is a fiercely competitive game were four amazing witches race to collect the most candies before the end of Halloween. You can join one witch's worldwide team and keep playing throughout the day to add to your team's score. Remember, there will be only one winner, make sure that you win the race!
4. Kids Coding
It is a kids-focused coding Google Doodle that was developed through the close teamwork of THREE teams, namely, the Google Doodle team, Google Blockly team, and researchers from MIT Scratch. This Google doodle was created to celebrate fifty years of coding languages for kids by "Coding for Carrots." In this Google doodle, you are a program and help a furry friend across 6 levels in a quest to gather its favorite food by snapping together coding blocks. The coding is based on the Scratch programming language for kids.
5. ICC Champions Trophy 2017 Begins
The game is designed to celebrate the 2017 ICC Championship Trophy. In this Popular Google Doodle Games, everyone is invited to tap/click and take a swing at our pocket-size game! Cricket is the game that is enjoyed worldwide, and that is why this doodle game was designed for everyone to play cricket. The game is relatively easy to play, can enable you to maintain focus.
6. Basketball 2012
Over one billion games are played on the Google homepages, and the Basketball game provides an opportunity to share your high score and allows you your siblings to play, compete, and grow closer with these doodles. This is one of the most played doodle games on the internet.
7. Garden Gnome catapult game
This game is designed to help you understand how the humble gnome is made. Then, you'll be able to enlist a group of gnomes to help you decorate a garden of your own. The gnome will protect your garden and will bring Luck. All you need to do is, just launch your clay gnomes into the farthest reaches of your garden. The more your gnome travels, the more flowers you plant, and hence, the more points you earn.
8. The Scoville scale
This game is about the celebration for the man behind the Scoville Scale, Wilbur Scoville. The Scoville Scale is used to measures the heat in different varieties of peppers. This game is full of all kinds of information, and in this game, you will discover the type of pepper that the illustration of Wilbur Scoville eats; he then reaches out for some ice cream (the player is the ice cream), this is where the game begins. At each level in the game, you play an ice cream cone with three scoops of ice cream, and the purpose is to achieve the 'hottest' ranking by throwing scoops on the pepper at the right time to so that you can diffuse the heat.
9. Earth Day 2020
This Google doodle game is a project in partnership with The Honeybee Conservancy. This doodler is a reminder that even small actions performed by individuals everywhere add up to significant results. In this game, the player can keep pollinating forever, so the developer needed to create an environment that was randomly generated but still felt natural. This doodler teaches us that we need to be kind to our mother Earth.
10. Loteria
It is a popular Google doodle game across Mexico and Latinx communities. This game is used as a Spanish language teaching tool. It offers a multiplayer experience. You can play this game with your family members, friends, and even with a bunch of strangers around the globe. It is a card game in which the characters on cards have been updated several times to reflect the social norms of the time.
11. Clara Rockmore's 105th Birthday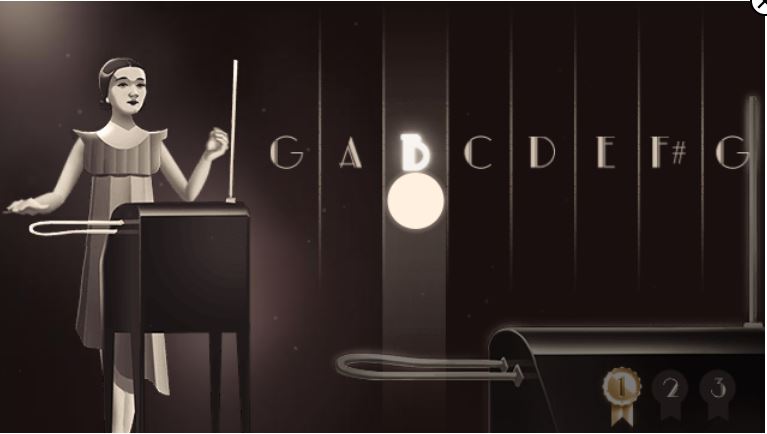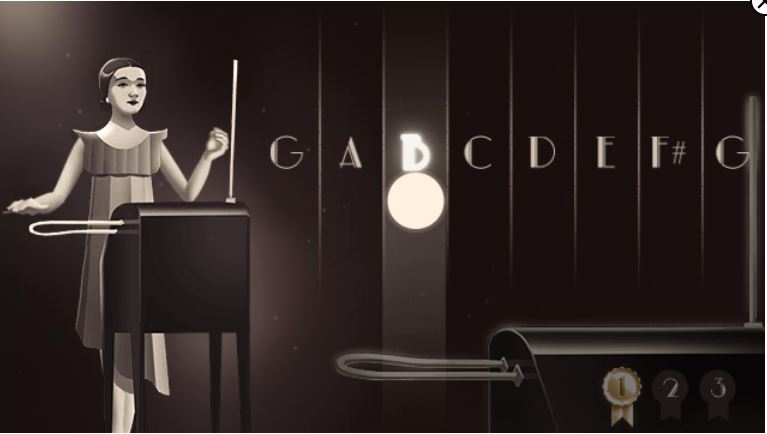 This Google doodle was created for celebrating Clara Rockmore's natural accompaniment to Google Creative Lab's launch of the Chrome Music Lab. This Google Doodle was created by artist Robinson Wood, interaction designer Kevin Burke, and engineers Will Knowles and Kris Hom. The team translated the movement used to play the theremin—one hand controlling pitch and the other volume—to an interactive module. In the module, a point of light controls volume and tone.
12. Oskar Fischinger
Fischinger is best known for his ability to combine synchronized abstract visuals with musical accompaniment .so, this doodle game is a sort of pay homepage to Fischinger. This game was developed to create music using multiple visual patterns on the screen that created different sounds.
Bonus Google Snake Game:
Now, this is another most addictive game which you all must be knowing and played on different devices in different ways and with a different design. So here we present a snake.
Conclusion
This sums up the small list of Popular Google Doodle Games. Personally, I am a big fan of the PAC-MAN Google doodle game because I have played its video game version and I was pretty much impressed by the doodle version that offered original game logic, graphics, and sounds. Trust me, I played this doodle game twice while writing this article. It was fun!
Also See: Best Upcoming PC Games 2021
If you have any suggestions for Google Doodle Games that we should add in this best Popular Google Doodle Games List, feel free to contact us at [email protected], we always welcome new ideas. Thank you and stay subscribed for more content.