"Caps on interest rates and loan fees are the primary vehicle by which states protect consumers from predatory lending," according to the National Consumer Law Center.  In a report the National Consumer Law Center found that California, Colorado, New Mexico and Ohio have improved their laws, imposing annual percentage rate caps where none have existed, or reducing existing caps. Iowa and Oklahoma were found to have gone the opposite direction: increasing annual percentage caps allowed for instalment loans.
Also See: SEMrush Review: 10x Your Traffic [Step-By-Step Guide]
As a result, as of early 2020, forty-five states and the District of Columbia have rate caps for a $500, six-month instalment loan.  Of these jurisdictions, twenty states and the District of Columbia cap the annual percentage rate for a $500 loan at 36% or less. 
A 2020 working paper investigating whether high-interest loans are predatory notes that a typical payday loan can incur around $15 interest per $100 borrowed over two weeks. This implies an annual percentage range of 391%. Furthermore, the study found that more than 80% of payday loans nationwide were reborrowed within 30 days during the 2011-2012 period.
Payday lending is effectively banned in 18 states, and in 2019 the Consumer Financial Protection Bureau (CFPB) finalized a set of nationwide regulations. A spokesperson for the CFPB noted that,  "the CFPB's new rule puts a stop to the payday debt traps that have plagued communities across the country. Too often, borrowers who need quick cash end up trapped in loans they can't afford."
A Closer Look at Payday Loans
Predatory Lenders Trapping Business Owners? Really? Payday loans involve giving a lender access to one's bank account for cash which is typically repaid upon the payday, hence the moniker. These loans arrived on the scene in a big way during the 90's and exist due to a combination of economic conditions and heavy lobbying in the industry.
Businesses looking to gain a better credit score  will often look into establishing credit lines, while trying to keep them in good standing. Credit scores can be confusing at best, fortunately there are resources, such as The Really Useful Information Company, that takes a closer look at business credit. Understanding the underlying conditions that enabled predatory lending to become such a dominant feature may be key to avoiding the debt trap.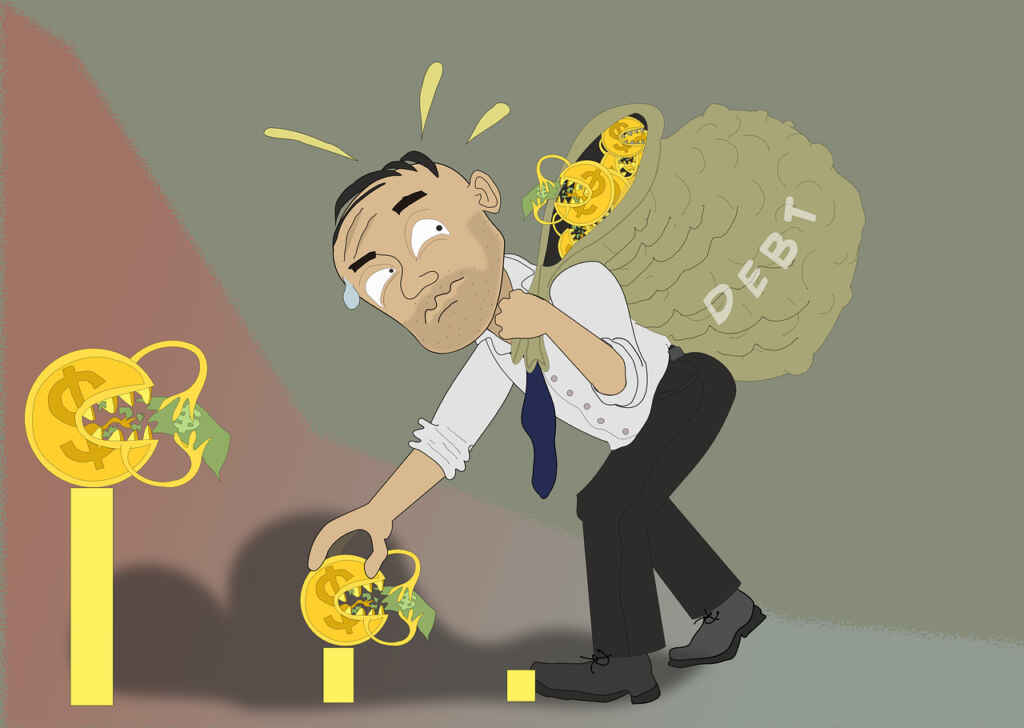 The Problem of Pinklining
Numerous families who take out payday and other predatory loans struggle to make ends meet from month to month. Most of these loans are used to deal with recurring financial shortfalls, rather than specific emergencies, with women more likely to fall victim to "pinkling."
"Pinklining" is a term that describes how poor and middle-income women and women of color are more likely to suffer from the effects of predatory lending products, according to a study by advocacy groups. While men also suffer adverse consequences of using payday loans and other questionable financial products, women are more likely to live in poverty than men, making them more susceptible to predatory debt products. 
The Broken Link Between Pay and Productivity
Since the late 70's policy makers began dismantling all the policy bulwarks helping to ensure that workers' wages grew with productivity. Excess unemployment was tolerated with the tradeoff being that inflation was kept in check. Raises in the federal minimum wage became smaller and rarer, while tax rates on top incomes were lowered. Anti-worker deregulatory pushes, from the deregulation of the airline and trucking industry to the dismantling of financial regulations, succeeded time and again.
In essence, policy choices made to suppress wage growth had a hand in preventing actual pay growth for most workers. The result of this policy shift was a sharp divergence between productivity and typical worker pay. From 1979 to 2020 the hourly pay of typical workers was found to have increased only 17.5% over four decades, a study found. 
Changes in Credit Availability
Changing economic conditions and changes to the use of credit may have contributed to the growth seen in the payday lending industry. In the early 2000's, U.S. senator representing Massachusetts, Elizabeth Warren documented the rise in consumer credit as a way for families to keep up with declining real wages, with sometimes devastating consequences. Senator Elizabeth Warren was a bankruptcy professor at the time.
It was found that changes in legislation and regulation fostered this rise. An example of this can be seen in Ohio. In 1995 Ohio passed legislation to exempt payday lenders from state usury aps, with a result that the industry grew reportedly more than fifteen fold in 11 years. Ohio attempted to reverse course in 2008, with 64% of Ohio voters supporting a 28 percent interest rate cap in a statewide referendum, however the Ohio Supreme Court upheld a loophole in state law that allowed lenders to stay in business. 
In Conclusion: New Rules
The Consumer Financial Protection Bureau (CFPB) recently announced that two final rules issued under the Fair Debt Collection Practices Act (FDCPA) will take effect on November 30, 2021. The first rule, issued October 2020, focuses on debt collection communications and clarifies the FDCPA's prohibitions on abuse, harassment, false or misleading representations, and unfair practices when collecting debt.
The second rule, issued December 2020, clarifies disclosures debt collectors must provide to consumers at the beginning of collection communications. This rule prohibits debt collectors from suing or threatening to sue consumers on time-barred debt. Additionally, debt collectors are required to take specific steps to disclose the existence of a debt to consumers before reporting information along the necessary channels.
While these new rules may be a step in the right direction, true financial freedom still remains wishful thinking for many households who rely on debt to make ends meet.