Reliance Industry's Chairman and Managing Director Mukesh Ambani today announced that the Jio welcome offer is extend to March 31, 2017. All previous Jio customer, who are using the free services until December 31st will see this deal extend to them from January 1st to March 31st 2017.But you will get only 1GB of daily high speed data where Reliance Jio Welcome Offer had daily FUP limit of 4GB.
Ambani in his speech said, "The benefits of Jio's superior technology have been denied to customers due to an anti-competitive behavior of incumbent operators. In the last 3 months, nearly 900 crore voice calls from Jio to the networks of our 3 largest competitors were blocked."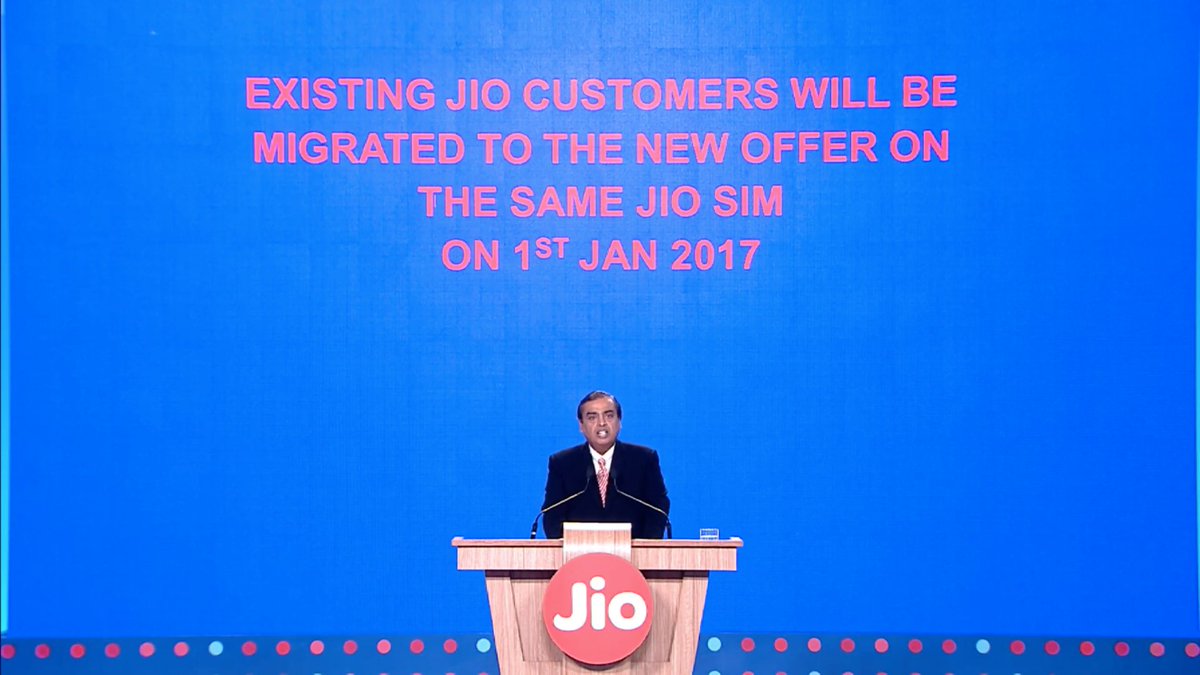 For the new customer, Reliance is offering a new "Jio Happy New Year" Package, which will have free data, free voice call, free video call till March 31st of 2017.But this time you can use 1GB per day unlike Jio Welcome Offer where you can use 4GB per Day.
"Only 8% towers experienced congestion. 92% towers experiencing high data speed. Company working to decongest 8% towers, while 80% customer are happy, only 20% user creating bad experience for other. Over the past months, the call block rate has come down from over 90% to nearly 20%." Said Ambani.
Reliance has also introduced home delivery of Jio SIMs. To get a Jio SIM home-delivered, company also plans to introduce e-kyc submission, which will result Jio SIM activation in 5 minutes.
Stay tuned and follow us for more Latest News and updates 🙂