The south Korean GoPro gimbal manufacturer come over as a big player on the stabilizer with integrated camera market. Even though Removu is not a known brand in the world as far as stabilizer manufacturing is concerned, it really deserves more visibility with its very good products. The South Korean manufacturer has launched Removu K1, a self-stabilizing 4K camera which will capture life's moments as they happen.
How does it Work?
Removu k1 comes with 3 axis gimbal technology which guarantees clear footage and images and enables you to shoot videos in 4K 30FPS which is as good or better than any other cameras.
Features:
K1 mobile app for iOS and Android allows you to control the k1 remotely.
It is made up of a 12 mp captor for very high-quality
It has 2900 mAh Li-ion battery that will enable you to shoot videos for 4 consecutive hours.
It has a high-quality built-in You can use the 3.5 mm Jack to connect k1 to an external microphone.
It has built-in LCD screen and gimbal. There is no need to attach an external monitor or connect the camera to a gimbal.
It is extremely lightweight and compact.
It comes with integrated 3-axis motorized stabilizer which enables you to get super clear images and smooth stable footage.
It has 4 different modes to help you turn your adventures into a movie.
It has a 4-way joystick that allows you to control the camera's position.
Should I buy it?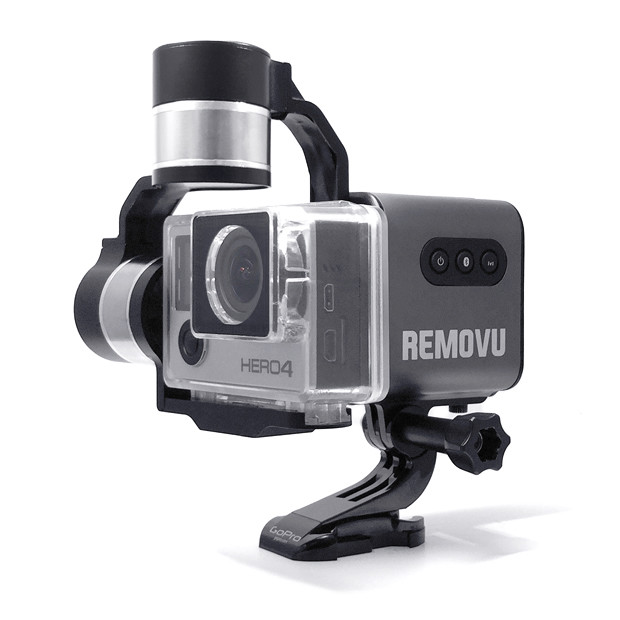 Removu k1 is very compact and lightweight which is perfect for travelling. You can easily control all the features compared to any other camera. There is no lugging around heavy equipment. It is perfect for everyday use and the k1 mobile app lets you control the camera remotely and share directly on social media.
Availability:
The device is available on indiegogo.com priced at $299 after 25% discount. Shipping charges are applicable.
Thanks for hanging out with us guys. Please do drop your suggestion and ideas in the comment section below. If you want to keep tabs on a more innovative product like this, subscribe to our website and forget to give your reaction.