No doubt we all have been a big fan of GoPro Action Cameras but not every one of us can afford them. But what if we can buy a camera that performs exactly like GoPro but when it comes to price, it is quite cheaper than GoPro action cameras. Isn't it amazing! Seabird is the most affordable true 4k action camera that captures a moment in a 4k videos or 13 MP image. It captures dynamic yet subtle details of every exciting moment.
How does seabird action camera?
This action camera works similar to other traditional cameras but the interesting thing is that this action camera has a touchscreen of 2 inch which is very responsive and it has a built-in Wi-Fi and Bluetooth connectivity so you connect with your smartphone but before this you need to download the app from the app store and you can review in HD resolution which is a big plus.
Features:
This action camera has tiny holes for microphones and consist of a removable battery of 1050 milliamperes.
This action camera has 13 megapixels Sony sensor with seven-layer glass lens.
This action camera consists of 2 inches of the touch screen which is very responsive.
As this action camera supports speaker also so it can also play music when it gets connected to your smartphone.
With the help of the app, you can do anything by choosing the video resolution and you can also transfer the media files from the camera to your smartphone.
The video and images by this camera are vivid, crisp and of high-quality.
With the help of this action camera, you can also record slow-motion
Why should one go for seabird action camera?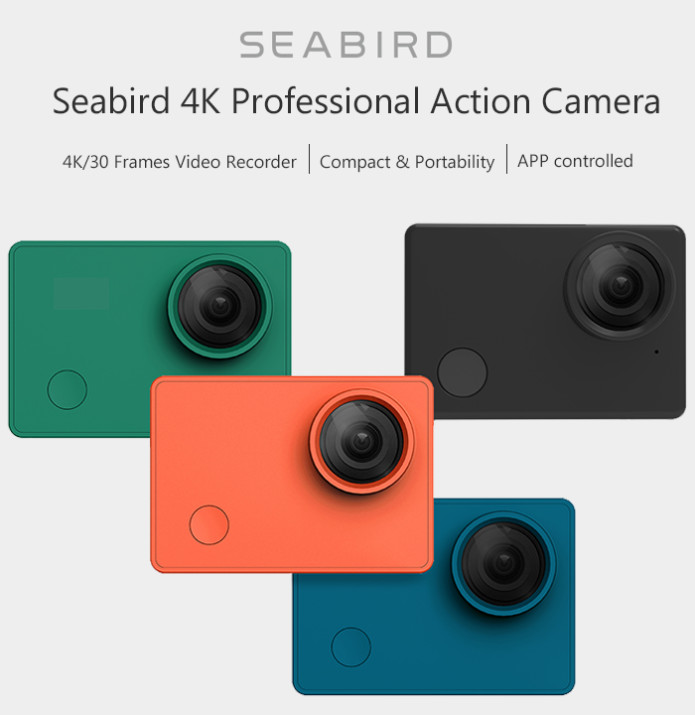 If you are interested in photography then the main reason to buy this action camera is that it gives high performance and is loaded with extremely high features and is literally affordable.
Availability
SeaBird Action Camera is available on Indiegogo.com, and the price is just 89 USD. So, hurry up before the offer expires.
That's all for this guy, stay tuned for next update.