Is it possible to have a clock that tells you the location of your dearest one instead of time? Yes, ETA Clock made this thing possible. ETA Clock is basically a wall hanging device with its architecture same as traditional clocks that are often used in our homes for seeing time, but this clock can tell you the location of your dearest one instead of time. Kind of like Molly Weasley's clock.
The clock consists of multiple hands and each and every hand of the clock represent a person in your connection circle and each segment of the clock face corresponding to a destination. For example, if a person connected to you moves from a destination like 'Work' and 'Home' then the respected hand representing that person will move from work to home, giving you the full assurance of the exact location of your closest person.
How does Eclock work?
https://www.youtube.com/watch?v=K0lqLNws35w
ETA Clock works along with the ETA Clock mobile app. Just to make your ETA Clock device work, you need to do a small setup of the device. Setting up the ETA Clock is a simple, it's actually a two-step process.
The device uses Bluetooth low energy technology, with this it becomes very easy to connect the ETA Clock to your home WiFi network. After the setup is done, in order to make your ETA  clock work, ask your friends and family to download ETA Clock app, create an account and add locations in their mobile app. Your clock uses those locations to determine where your family and friends are located throughout their day.
Features/specifications:
The base of the clock is made of Baltic birch plywood with ultra-thin layers.
The clock is scaled with a matte polyurethane for artistic appeal and durability.
The hands of the clock are laser cut from aerospace aluminum for durability.
The hands of the clock have an anodized finish to ensure a vibrant colour that never tarnishes.
WiFi connection required. Configured via a smartphone app.
Why should one go for the eta clock device?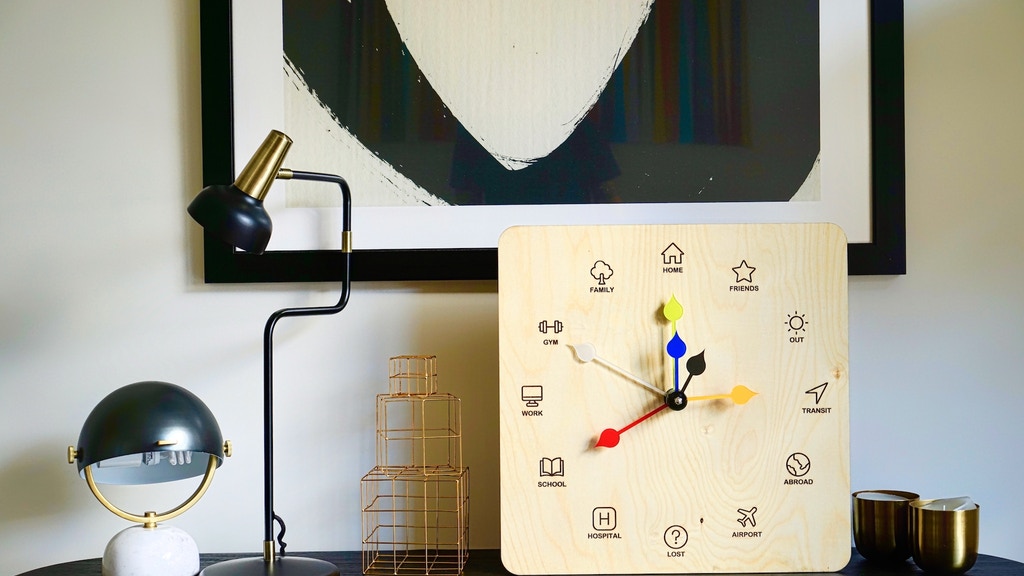 Apart from being a smart device, ETA Clock can be a great piece of art for decorating your home. Also, you can get the location of your close friends and family without bothering them and call them every hour just to know where they are.
Availability:
The product is available on the site of kickstarter.com, the price of The ETA Clock is 250 USD. It will probably be shipped later this year. Grab it now to avail the special discount.
Thanks for hanging out with us guys. Please do drop your suggestion and ideas in the comment section below. If you want to keep tabs on a more innovative product like this, subscribe to our website and don't forget to give your reaction.