Considering the high rates of petrol and diesel it won't be wrong to say that the Electric Auto is the future of automobiles. Moreover, the government of India is a major stakeholder in this shift. Speaking of the other benefits of electric scooter, it brings down the carbon footprint, air pollution, and results in lesser dependence on crude oil and tackles climate change. The Venu Srinivasan Motor company, often know as TVS Motors has launched its first e-scooter named iQube. The best and the important highlight of iQube is that everything from design to the internal components is made in India. TVS  iQube and Bajaj Chetak are full-fledged Indian products.
The TVS scooter had its veil took off by Nitin Gadkari (union minister for Road, Transport, and Highways) and B.S. Yeddyurappa (Chief Minister of Karnataka). Here is the list of features of TVS iQube: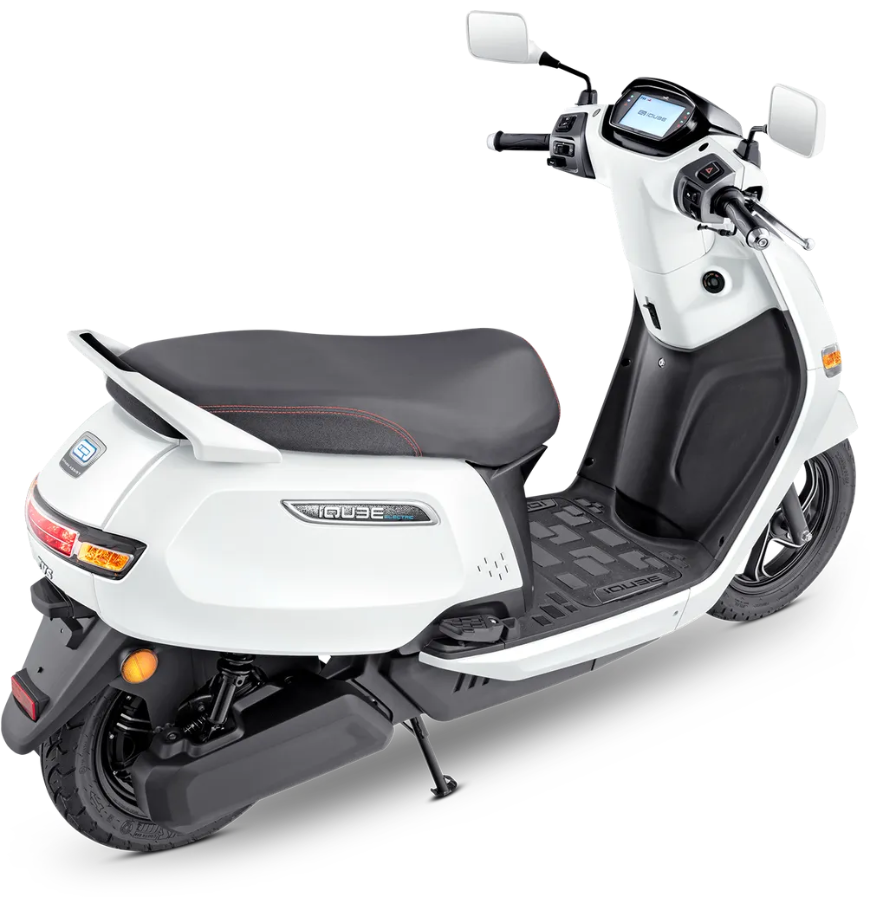 The iQube carries a 4.4kW hub motor, with 140Nm of torque at the wheel.
TVS claims that the scooter can go from 0 to 40kmph in just 4.2 seconds.
The scooter features two-speed modes, wherein the max speed can zing up to 78kmph in the Sport mode.  In the other mode, the scooter's maximum speed is up to 40kmph
The iQube electric scooter will have a top speed of 78 kilometers per hour.
The iQube electric scooter will be able to run 75 kilometers in full charge.
It comes with a 2.25kWh lithium-ion battery divided into three packs.
Users can also use a conventional 5A adapter that comes bundled out of the box. It will fill full in about 5 hours.
The scooter sports regenerative braking, Q-park assists reverse mode and Bluetooth-powered SmartXonnect platform.
The scooter features a rich dashboard, a telescopic front fork, twin adjustable rear shock absorbers, 12-inch alloy wheels, amongst other things.
Price and Availability:
The TVS iQube will be available for purchase in Bengaluru from January 27. the price of the scooter starts at Rs. 1.15 lakh.