Twitter is a platform from where we get to know about what's happening in the world. We get the latest news, and we get to know what is trending in the fields of entertainment, sports, politics, and everyday interest. Twitter is a social media platform that allows users to know every side of the story. And just to provide a safe environment to its users, Twitter has introduced a new feature for people named "Hide Replies" to hide replies to their tweets. As per twitter, everyone should feel safe and comfortable while talking on Twitter, and hence, to make it possible, the newest feature- "Hide Replies" is introduced. The option to hide replies is rolling out globally on iOS, Android, Twitter Lite, and twitter.com.
The "Hide Replies" feature was tested by Twitter and it learned that this feature is a useful and new way to manage conversations. Here is what Twitter learned during the tests: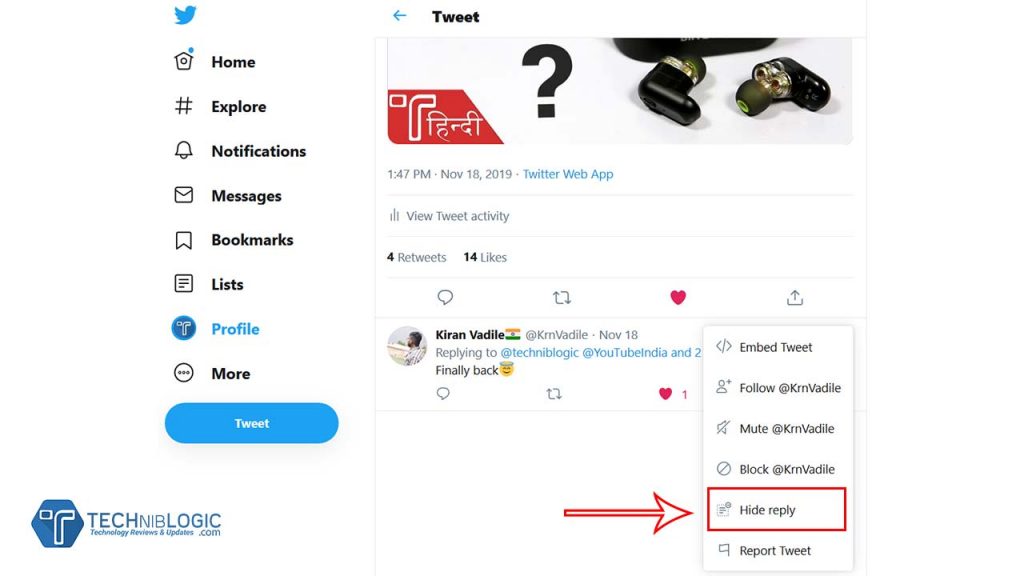 People usually hide replies that according to them are irrelevant, off-topic, or annoying.  The Hide replies feature turned out to be a new way to shut out noises as 85% of people who hide replies are not using block or mute.
Public figures like those in politics and journalism are not hiding replies very often.
In Canada, 27% of people who had their Tweets hidden said they would reconsider how they interact with others in the future.
As per the results are concerned, it was noted that people want to take further action after they hide a reply. Twitter will now check to see if they want to also block the repliers.
Some people also said that they did not want to hide any reply due to the fear of retaliation as the icon remains visible. To this, Twitter will continue to get feedback.
However, these are the early learnings and Twitter looks forward to continued learning as the feature is used by more people.  Twitter is working on new controls and more clarity around the rules of conversation spaces. It will be soon launching a new hide replies endpoint so developers can build additional conversation management tools. Twitter is trying all possible ways to ensure that people feel safe and comfortable while talking on the platform.
How does "Hide Replies" work?
Anyone can choose to hide replies to their tweets
Everyone can see and engage with the hidden replies by tapping the grey icon that will appear on their tweets.
Hence, this way people will have more control over the conversations they start. However, others can still see the entire conversation.