Netflix recently announced a boatload of titles for the Indian audience. There are 17 films and series in the pipeline for this year. As a very curious audience, like me, we all are looking for the next Netflix India Original to come up. So, for you, we have got these detailed lists of 17 Upcoming Netflix Series & Movies in HINDI.
You May Also Like to Read:
Upcoming Netflix Series & Movies in HINDI
Raat Akeli Hai (Film) (Released)

Director: Honey Trehan
Raat Akeli Hai is a movie starring everyone's favourite, Nawazuddin Siddiqui, and Radhika Apte.  The movie comes under the thriller genre and is directed by Honey Trehan. The movie will be released on the streaming platform in the coming weeks. The story of the movie follows a police offer named Jatil Yadav (played by Nawazuddin) who is working on an investigation of the murder of a local politician.  As per the trailer is considered, it gives a sneak-peek into Jatil's attempts of finding out the truth behind the gun-shot that killed the victim during his second wedding.  Well, all I can say is that the trailer was loaded with exciting moments, and I believe the movie is going to be the same. Interesting and mind-blowing!
IMDB: 7.4/10
Our Rating: 8/10
Watch it here: Netflix
Gunjan Saxena: The Kargil Girl (Film) (Released)

Director: Sharan Sharma
The movie is directed by Sharan Sharma, and it stars Jahnvi Kapoor in the lead role. The film will be released on Netflix. The movie is about Gunjan Sharma (Played by Jhanvi) who flew a helicopter during the Kargil War. The movie is produced by Karan Johar, and in one of his statements he said that "Gunjan Saxena is a defining film based on a true story about a woman who showed unparalleled courage, and inspiration to many in the coming years."
IMDB: 5.2/10
Our Rating: 7/10
Watch it here: Netflix
Class of '83 (Film) (Released)

Director: Atul Sabharwal
Class of '83 is a Bobby Deol starrer movie that will be released directly on a streaming platform (Netflix). The film is directed by Atul Sabharwal and will be produced by Red Chillies Entertainment. Class of 83 also stars actors like Annup Sonii, Bhupendra Jadawat, Nionad Mahajani, Hitesh Bhojraj, and Sameer Paranjape. Bobby Deol will be playing the role of Dean Vijay Singh in this movie. He used his social media handles to express his experience. He wrote that playing the character of Dean Vijay Singh was an experience like never before.
The movie is based on a book named "The Class of 83" written by Hussain Zaidi. The storyline of the film revolves around Vijay Singh(played by Bobby Deol) who gets a punishment posting as the dean of a police academy where he has to train a group of five students who are struggling with the complexities of morals and devotion towards their nation.  The crux of the plot is very exciting and can't wait for the movie to get released.
IMDB: 6.0/10
Our Rating: 6/10
Watch it here: Netflix
Masaba Masaba (Series) (Released)

Director: Sonam Nair
For those who don't know, Masaba Gupta is the daughter of Neena Gupta. The series stars the mother-daughter duo and is even named after Masaba. The series follows Masaba's unique background, the diverse worlds she is part of, and her small-time involvement in the dating world. It is directed by Sonam Nair and will be released on Netflix.  I first came to know about Masaba when Neena Gupta talked about her in a small video that was uploaded by Goalcast.  In the video, she explained how hard and beautiful it was to raise a child being a single mother.
IMDB: 7.2/10
Our Rating: 7/10
Watch it here: Netflix
Dolly Kitty Aur Woh Chamakte Sitare (Film) (Released)

Director: Alankrita Shrivastava      
It is an Indian comedy satire Hindi film starring Konkona Sen Sharma and Bhumi Pednekar. The movie is directed by Alankrita Shrivastava and produced by Etka Kapoor. The story of the movie revolves around two cousins named Dolly and Kajal and about a secret shared by them. The character of Dolly is played by Konkona Sen Sharma, and Dolly is a middle-class working mother with a son, whereas, the character of Kajal is played by Bhumi Pednekar. Kajal moves from rural India to Live in a city. She starts working as a cyber-lover under the name Kitty on a dating app and meets a man. The movie describes the bonding between two sisters and their efforts to understand each other.
IMDB: 5.5/10
Our Rating: 8/10
Watch it here: Netflix
Serious Men (Film) (Released)

Director: Sudhir Mishra
After the success of Sacred Games, Nawazuddin Siddiqui is now ready to collaborate with Netflix again for the release of his latest movie names Serious Men. The movie title, as well as the storyline, is adapted from Manu Joseph's book.  The movie is directed by Sudhir Mishra and is produced by Bombay Fables and Cineraas Entertainment. The name of the character played by Mr Siddiqui is Ayyan Mani. Mr Siddiqui also said that he is happy to reunite with Netflix and he hopes that people give Ayyan Mani (from Serious Men) the same love that they extended to Ganesh Gaitonde (from Sacred Games). Nawazuddin Siddiqui has always received praise for his acting. He has a wide range of followers, and I am 100% sure they all will be eagerly waiting for the movie to release.
IMDB: 7.1/10
Our Rating: 8/10
Watch it here: Netflix
Ginny Weds Sunny (Film)
Director: Puneet Khanna
Ginny Weds Sunny is directed by Puneet Khanna, and we can see Yami Gautam and Vikrant Massey in the lead roles. Like all other movies, this movie too, has skipped the theatrical route and now will be released on Netflix. The film falls under the romantic-comedy genre.  The storyline of the movie follows with Ginny (played by Yami) who lives with her matchmaker mom in Delhi. She is set up with Sunny (played by Vikrant), who has given up on the idea of love and just wants to get married and settle down. In this movie, the audience can see how Sunny, after being turned down by Ginny, will team up with her mother to win Ginny. Not a big fan of romantic comedy but looks like this movie holds more than that.
A Suitable Boy (Series)
Director: Mira Nair
Inspired by the novel, "A suitable boy" written by Vikram Seth, Netflix will soon launch a TV series with the same title. It is going to be a mini-series of 6 parts and is directed by Mira Nair. Actors like Ishaan Khatter, Vijay Varma, Namit Das, and actresses like Tabu, Tanya Maniktala, and Rasika Dugal play lead roles in this mini-series. Those who have read the book must be aware that the story was all about the happenings in four families over 18 months. Moreover, the series is set in North India a few years after Indian Independence.  In this particular series, Tabu Plays the role of a courtesan called Saeeda Bai with whom Maan Kapoor (Khatter) becomes bewitched, which leads to a lot of conflicts.
Bombay Rose (Film)
Director: Gitanjali Rao
Bombay Rose is a movie about the significant differences between romanticized Bollywood and society's ruthless truth. It is an animated movie directed by Gitanjali Rao. The film is about the unsung heroes who live and love in Bombay. The story is about their struggles for survivals, and their willingness to deal with the it makes heroes out of them. The movie will be coming soon on Netflix. Moreover, Bombay Rose is the first Indian animated movie that was selected to open Venice Critics Week and was selected by TIFF and BFI and won at Chicago and Mumbai Film Festivals.
AK vs AK (Film)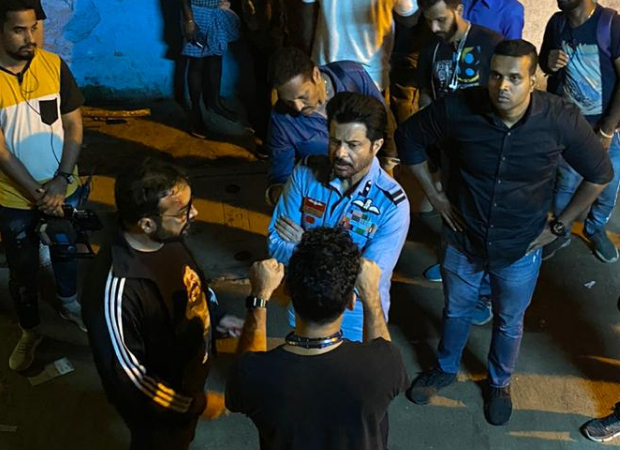 Director: Vikramaditya Motwane
Ladies and gentlemen get your popcorn ready because the next thriller is already in the making. AK Vs AK is a movie directed by Vikramaditya Motwane, and it stars evergreen actor Mr Anil Kapoor and director of Gangs of Wasseypur, Mr Anurag Kashyap.  For the actors and the director, this movie is all about showcasing their real-life roles to the reel. The movie is about the kidnapping of a film actor's daughter and is coming soon on Netflix. In an interview, Anil Kapoor expressed his thoughts about his film releasing digitally. He said that he always knew that his next movie was always going to have a digital release because everyone was convinced of the power and reach of digital platforms.
All I have to say is that we are eagerly waiting for the release of this fantastic film.
Bhaag Beanie Bhaag (Series)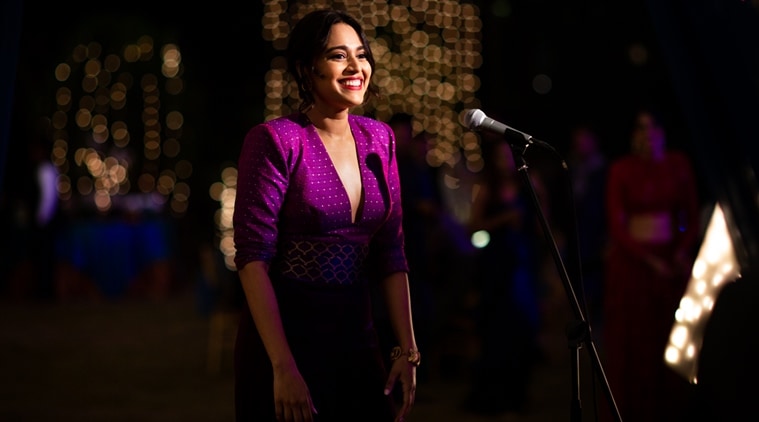 Director: Debbie Rao, Abi Varghese, Ishaan Nair
The actor meets the comedian. In this series, we can see Actor, Swara Bhasker, and comedian Varun Thakur working altogether. The series will be coming soon on Netflix, and the series showcases the life of Beanie, an upcoming standup comic in Mumbai. The character Beanie will be played by Swara Bhasker. Beanie is a girl who has to manage her dreams, career, and her romantic life to the best of her abilities. The title of the series depicts what the main character, Beanie, does to realize her dream of becoming a standup comedian.
In this particular series, you will also see Ravi Patel, Dolly Singh, Girish Kulkarni, among others in lead roles.
Bombay Begums (Series)
Director: Alankrita Shrivastava, Bornila Chatterjee
Bombay Begums (Series) is directed by Alankrita Shrivastava, the one who directed Lipstick under Burkha. The series will stream on Netflix, and the storyline follows five women and their journey and struggle to find their truth.  The lead roles are played by Pooja Bhatt, Shahana Goswami, Amruta Subhash, Plabita Borthakur, and Aadhya Anand. In one of her tweets, Pooja said that Bombay Begums is all about five different women and one unbreakable bond. Life is tough, but begums are far tougher.
Five different women, one unbreakable bond. It's a tough life, but we Begums are far more tough 👑
@shahanagoswami @amrutasubhash @PlabitaB @aadhya_anand @EndemolShineIND #BombayBegums
Coming soon on @NetflixIndia pic.twitter.com/6y9Si2dnte

— Pooja Bhatt (@PoojaB1972) July 16, 2020
The director of the series expressed her views on the set and stated that for year's cinema was all about men and only men. Women used to play stereotypical characters, they were either pious or vixens. The women universe has never been explored, and hence with Bombay Begums, 5 different women will get the chance to tell their story in their way.
Kaali Khuhi (Film)
Director: Terrie Samundra
The movie is directed by Terrie Samundra, and the significant roles in the film are played by Shabana Azmi, Satyadeep Mishra, Sanjeeda Sheikh, and Riva Arora. The story follows with a history of female infanticide and mysterious deaths of its residents. The Punjab Village needs to be saved, and it all depends on a 10-year old Shivangi to be its saviour.
Ludo (Film)
Director: Anurag Basu
Ludo is directed by Anurag Basu and is predicted to be a sequel of the "Life in a metro." The movie features Rajkummar Rao, Fatima Sana Shaikh, Aditya Roy Kapur, Abhishek Bachchan, Sanya Malhotra, and Pankaj Tripathi in pivotal roles. The film will be released on Netflix.  The movie comes under the genre of a dark comedy anthology. The movie targets four different stories set in a quintessential Indian metro.
Mismatched (Series)
Director: Akarsh Khurana
It is an Indian web series and is directed by Akarsh Khurana, and the series falls under the Romanic genre. It casts the famous YouTuber Prajakta Koli and Actor Rohit Saraf. In this flick Prajakta's character Dimple is a techie and Rohit's character Rishi is the love interest.
Torbaaz (Film)
Director: Girish Malik
Torbaaz is an action-thriller movie, directed by Girish Malik. It stars Sanjay Dutt in the lead role of an army officer.  We can even see Nargis Fakhri, Rahul Dev, Pransh Chopra, and Humayoon Shams Khan playing significant roles in this movie. The movie will be released very soon on Netflix.  The story revolves around a man who transforms the life of few kids in a refugee camp with the game of cricket.  In a tweet, Sanjay Dutt even mentioned that a man rises from personal tragedy to lead a group of children and transform their lives. Will it be fruitful? Is Sanjay alone going to lead the path for those children? And, how can a simple game of cricket transform children's life? Too many questions! Can't wait for the movie to release to get answers to all of them.
Tribhanga- Tedhi Medhi Crazy (Film)

Director: Renuka Shahane
Tribhanga is a Kajol starrer movie, and it will be released on Netflix. Apart from Kajol, we can also see, Tanvi Azmi and Mithila Palkar in significant roles.  The film is about three women who dance to their own beat. The movie shows perfection in imperfection. The film is produced by Kajol's beloved husband, Mr Ajay Devgn. Ajay Devgn is very much positive about the release of the movie on the streaming platforms. He also said that Cinema and OTT platforms can co-exist with each other.
As per the director of the movie, it is an opportunity for the film industry to collaborate with Netflix for the film and know that it will be available across the world on literally the same day. Tribhanga is a movie with an excellent storyline and a fantastic cast. Also, it is long since we saw Kajol onscreen.  Most of us missed her. Right?