Do you know What Happens When a Truck Is Involved in an Accident? Transportation accidents include boat, motorcycle, plane, public transportation, and car accidents. Each year, tens of thousands of people die in auto accidents, making it one of the most common causes of injury deaths in the United States.
Also Read: How to Increase Employee Morale of Your Warehouse
Auto accidents also cause millions of injuries annually. Some accident victims fully recover from minor injuries while others require long-term medical treatment. Accident victims may also be permanently disabled following an auto accident. Victims of truck accidents are people who've been in accidents with specific types of vehicles. Let's look at how these accidents differ from other auto accidents and the steps to take if you're in a truck accident.
Truck Accidents
Car accidents refer to motor vehicle accidents (MVAs) involving standard passenger vehicles, including pickup trucks, minivans, and sport utility vehicles (SUVs). Truck accidents are MVAs involving commercial vehicles, such as semi-trucks and tractor-trailers. Accidents with construction vehicles and garbage trucks also fall within this category.
Also Read: Innovations That Have Improved Cold Chain Logistics
Due to the size of the vehicles, accident victims may be more likely to suffer severe injuries. The U.S. is home to 3.5 million truckers, and since many work long hours, determining the cause of the accident involves considering multiple contributing factors.
Accident Scene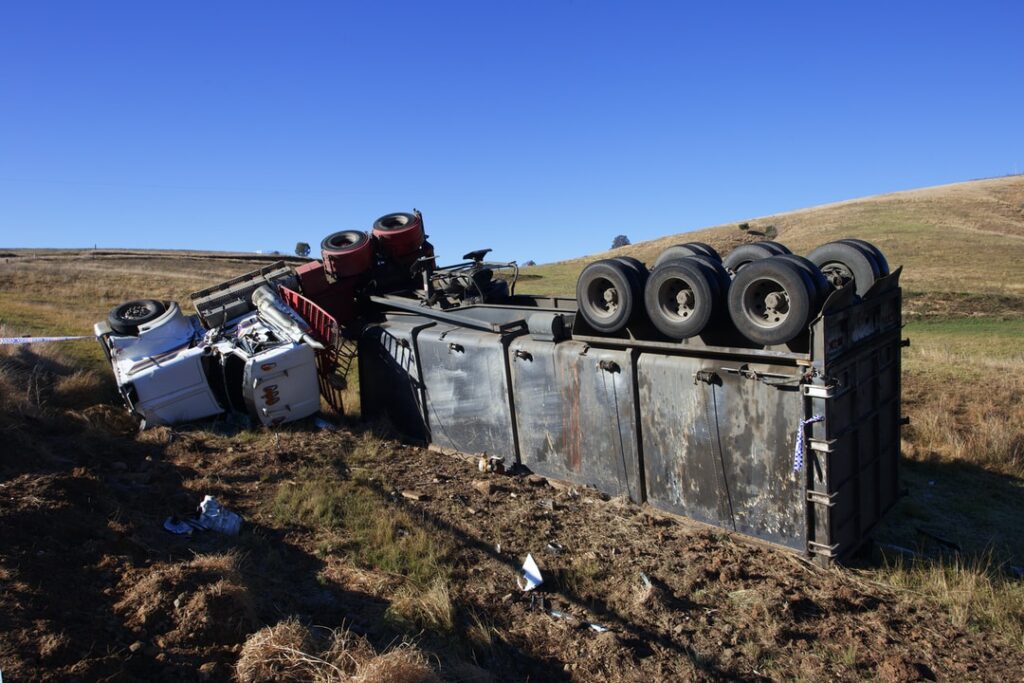 Suppose your vehicle's hit by a truck. State laws require accident victims to contact the police if the property damage exceeds the minimum threshold. Ohio requires all accident victims to report their accidents, while the minimum amount of property damage for reporting in other states ranges from $300 to $3,000. Since you may not know your state's guidelines, it's a good idea to contact the police immediately. Having a police report to the accident scene may make it easier to determine its cause. All states require accident victims to report accidents causing injuries or death.
Your next step may depend on your condition. Ideally, you'll contact a truck accident attorney from the scene of your accident. These lawyers specialize in personal injury law and offer free consultations. When you contact an attorney immediately, you'll receive immediate legal counsel from an injury lawyer. Your attorney will explain your legal rights, such as what information you must provide to the other drivers and the police.
Also Read: 5 Qualities to Look For in a Good Personal Injury Law Firm
You may need medical treatment first if you've suffered severe injuries. Keep all your medical documentation, test results, and bills, and consult an attorney as soon as possible.
If possible, gather relevant information at the accident scene, such as the names of other drivers involved in the crash and witnesses' contact information. It's a great idea to take photos or videos at the scene. Your lawyer may use pictures and videos to build your case if you pursue a lawsuit.
Legal Steps
Injury attorneys who handle auto accidents have a law degree and law license, enabling them to practice law in your state. They study injury cases during law school, ensuring they're familiar with legal precedents and rulings that can be referenced to support your legal case.
Your attorney will ensure legal documents are prepared and filed with the courts before the statute of limitations expires. They'll use their knowledge and experience to build your case. Your legal team will review the police report, witness statements, and medical documentation. They may gather evidence to build your case by locating additional witnesses or retrieving photos and video footage from dashcams, security cameras, and social media posts.
Also Read: 7 Steps to a Prestigious Workplace as a Student!
Your attorney will also subpoena documentation from the trucking company. Records may establish that inadequate maintenance or driver fatigue caused the accident. Your attorney may use their findings to negotiate a settlement, ensuring you receive fair compensation for costs resulting from your accident. If you don't settle, your attorney will present evidence in court.
Truck accidents are accidents involving large commercial vehicles, such as tractor-trailers. Truck accident victims should contact the police, seek medical treatment, and hire a truck accident attorney to protect their legal rights following their accident.