ZHIYUN is one of the growing companies around the world. In India, it's managed by Global Technology and Research company. Recently, they have announced the launch of the "Zhiyun Smooth Q3" and "Zhiyun WEEBILL 2 Gimbal". These gimbals are commonly used for smartphones and cameras respectively.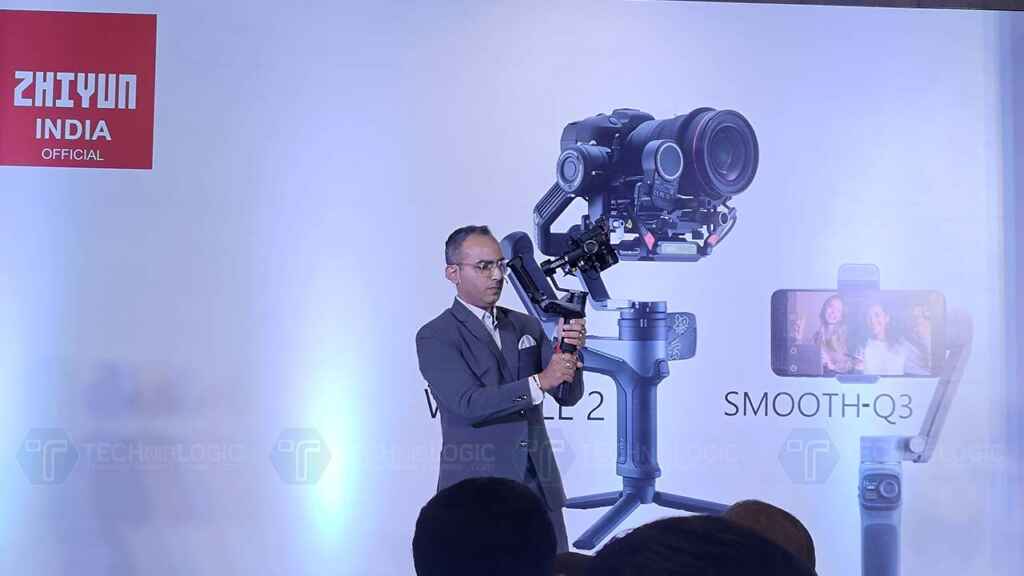 On the launch of new products Mr. Mayank Chachra, Representative, ZHIYUN India said "We have been getting a good response in the Indian market. So far we have clearly witnessed 60% percent month-on-month growth. We have 11 products available from the brand in the market, and by the end of the fiscal, we plan to take this number up to 15. We have always believed in offering convenience along with aesthetics to our users, and with the new launches we have reinstated just the same."
Zhiyun Smooth Q3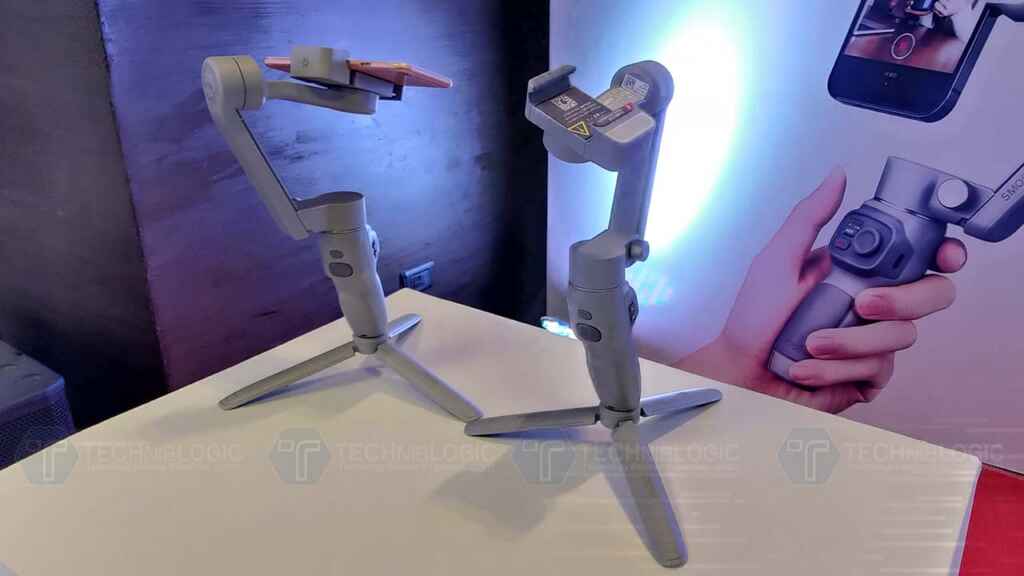 The SMOOTH Q3 is a lightweight three-axis gimbal for your smartphone loaded with lots of features such as rotatable fill light, 17 smart templates, and brightness adjustment/ touch button control for 180 degrees front and rear lighting. All of this combined makes it a powerful tool to have in your arsenal.
Also Watch: Zhiyun Smooth 2 Unboxing
It fairs well in low light now and it has a dedicated ZY Cami app that consists of an advanced editor. The gimbal also features – Smart Follow 3.0 Object Tracking, gesture control, instant Dolly Zoom, and Magic Clone Panorama.
The device takes only 3 hours to charge up to 100%. It is very compact in design and weighs only 340 grams. It can handle a smartphone weighing up to 280 grams. It is supported by iOS and Android. The price of SMOOTH Q3 is set at Rs. 9,000. and will be available on Amazon, Flipkart, and ZHIYUN's website along with all leading camera and CE stores.
Zhiyun Smooth Q3 Specifications
Particular
Details
Dimensions
45*154*180mm(Folded)
90*127*279mm(Unfolded)
Weight
340 Grams
Battery Run Time
Max. 15 Hours
Charging Time
3 Hours for 100% Charge
Maximum Payload
All Smartphones upto 280 Grams
Compatible Smartphones
Smooth-Q3 Supported with All Major Android & Apple Phones.
Zhiyun Weebill 2
Talking about the WEEBILL 2, it's the first gimbal to feature a 2.88 inches full-color flip-out touchscreen. The screen supports most of the camera controls and a user can access other features such as one-touch Smart Follow, Gesture Control, and Time Lapse. The neat and compact structure makes it all the more appealing to the buyers. It has been designed for mainstream mirrorless and DSLR cameras and lens combinations. It has a battery run time of approximately 9 hours and can be charged up to 100% in 1.6 hours.
Also See: Top Indian Apps List
The WEEBILL 2 is priced at Rs. 49,900 and is available on similar platforms such as Amazon, Flipkart, and ZHIYUN's official website along with leading camera and CE stores.
Zhiyun Weebill 2 Specifications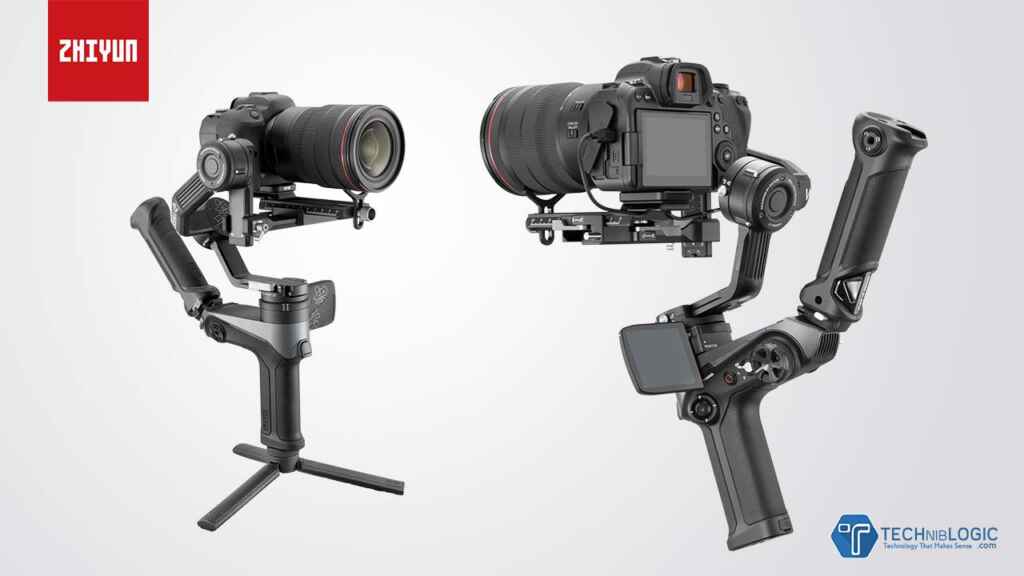 | | |
| --- | --- |
| Particular | Details |
| Dimensions | 330*165*268 cm (with carrying case) |
| Weight | 1.47 Kg |
| Battery Run Time | Max. 9 Hours |
| Charging Time | 1.6 Hours for 100% Charge |
| Compatible Cameras | Most of the Professional Mirrorless and DSLR Camera |
| Colour Available | Metallic Black |
My Thoughts: Worth to Buy?
Overall, both new gimbals seem amazing and loaded with great features that many competitors don't have. I personally liked Zhiyun Smooth Q3 more as I am more into smartphone videography rather than DSLR videography. But if you shoot videos from DSLR then Zhiyun Weebill 2 is for you.
Hope you like this Tech News, I will surely try to give you a complete Zhiyun Smooth Q3 Review on our website, Instagram Page and youtube channels (English and Hindi), so make sure to subscribe and stay updated.
You May Like to Watch: