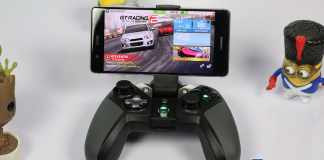 Console gaming is always loved by every gamer, and it makes gaming experience far more excited while playing using Gaming Controller. But not everyone can have expensive...
Not more than 5 months, MultCloud has been upgraded from 3.8 to 4.0. The world is changing so quickly! At first, MultCloud added three supported cloud drives: OneDrive...
Seagate technology is back again with an intruding device for your storage solution. It is the fastest hard drive in the market right now....
Videocon is a company, which is famous for their home luxury products. And being a tech company Videocon has also launched several smartphones. The...
Tricks That Make Mobile Apps Shine Like The Sun! There's really an app for anything today. Too many for a single person to realize the...