While often used for recreational and leisure purposes, Delivery drones have many commercial applications, one of which is package delivery. Using drones, companies can quickly and easily transport small packages while bypassing heavily-congested roads. After loading the package onto the drone, the company pilots the drone to the recipient's location. Although drone delivery is still in its early stages, it could one day change the way in which we ship and receive packages.
Amazon Prime Air
The e-commerce giant Amazon has its eyes set on a drone delivery system. During an interview segment with "60 Minutes" in 2013, CEO Jeff Bezos unveiled his company's plans to deliver packages to its customers using drones. The project, Amazon Prime Air involves the use of multi-rotor Miniature Unmanned Aerial Vehicles (MUAVs) to fly packages to customers within a half-hour. In 2015, Amazon received permission from the U.S. Federal Aviation Administration (FAA) to begin testing. Since then, it's continued to perfect the technology, giving online shoppers hope that one day they'll receive packages in lightning-fast time via drones.
UPS
Amazon isn't the only company that wants to deliver packages using drones. The United Parcel Service (UPS) has also expressed interest in a drone-based delivery system. In 2017, UPS announced that it had successfully launched a drone from atop a delivery van, with the goal of using the technology to streamline its delivery services. UPS says the drone used during this test had a 30-minute maximum flight time and 10-pound maximum carry load.
According to UPS, the company has 66,000 delivery drivers on the road on any given day. While UPS services all areas in the United States, the most difficult for drivers are rural addresses. Drivers are often forced to navigate down confusing dirt roads with missing signs and markers. A drone delivery system could expedite this process, however, by using Global Positioning System (GPS) trackers to fly packages directly to recipients.
USPS
Not surprisingly, the United States Parcel Postal Service (USPS) is also considering the use of drones to deliver packages. In 2017, USPS Chief Information Officer (CIO) Kristin Seaver discussed the possibilities of drone delivery with Bloomberg. Drones would allow the USPS to deliver packages more quickly and efficiently, which would subsequently save the organization money.
Dominoes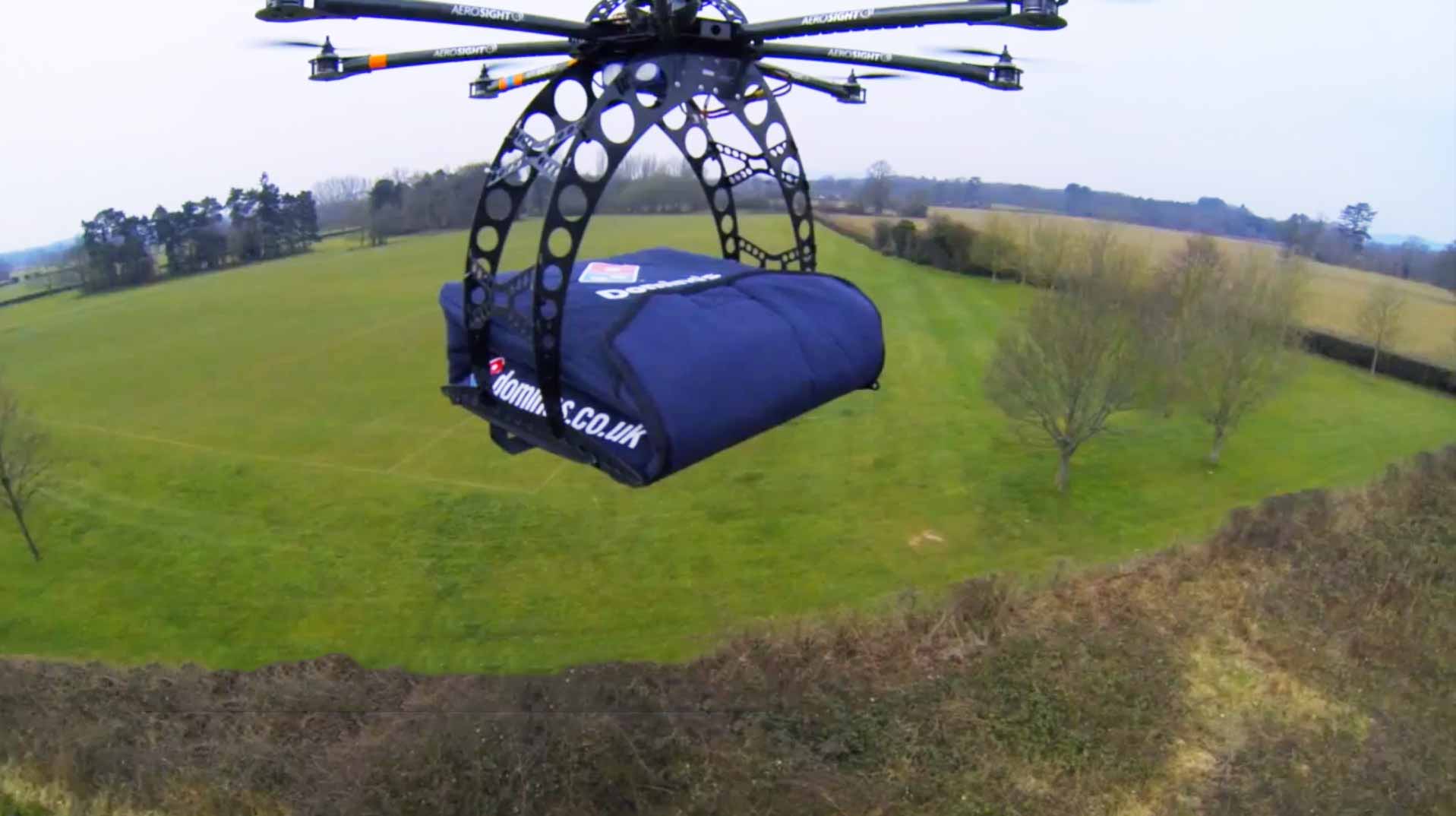 Before you receive packages delivered to your doorstep via drones, you may receive a pizza delivered using this technology. In 2016, Dominoes teamed up with the drone delivery company Flirty to launch a drone-based pizza delivery system. Dominoes has already launched the service in Auckland, New Zealand, where drone regulations are less stringent than those in the United States, but it wants to roll the service our customers throughout the world.
These are just a few companies that are developing drone-based delivery systems. As the technology improves and drones become more powerful, we'll probably see countless other companies using them to deliver packages.
For the best deals on drones, visit Dronethusiast. Here, you can shop from a wide range of the industry's leading drones as well as access training tutorials, tips, reviews and more.