Be it any generation, people always get fascinated when it comes to robots. Robots that can interact with them, robots that can help them with their household chores. Well, now we have YUMI, a robot beyond your imagination.
YUMI is a robot assistant designed by OMATE to help you interact with all the elements at your home. The spectacular robot is the only home assistant that you need.
How do Yumi works?
Unlike other robotic devices, YUMI is a wireless robot that can be commanded by voice using the Alexa Voice System. YUMI helps in controlling all the devices that are enabled by your smartphone. Just with your voice, you can lock your doors, you can switch on the lights and even change your thermostat settings.
Features / Specifications:
You can connect YUMI to over 3000/ Alexa apps as YUMI runs on the Amazon Alexa cloud-based services.
YUMI works on the command of your voice.
YUMI can also be used as a roving camera.
YUMI can itself be used as a portable speaker system.
It works on ORAI 1.0 powered by Android™.
It has a processor of 1.3Ghz quad-core ARM CortexA53-64 bit.
The front camera is of ultra-pixel CCTV grade.
YUMI comes with 3500 mAh battery.
It is available in two colours Black and White.
Why should one go for Yumi?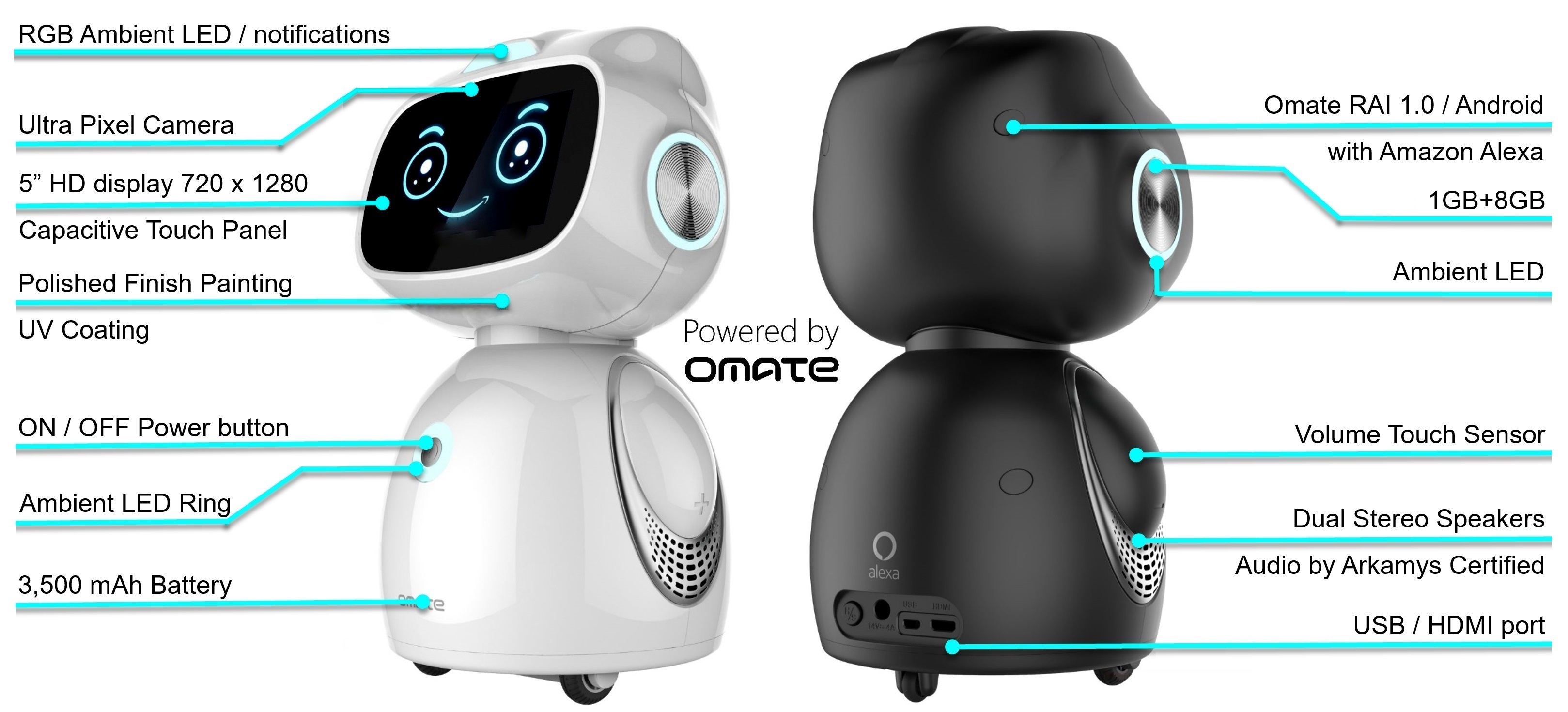 YUMI can help you in completing half of your household activities and other works that would rather require your extra time when you choose to work on your own. So if you are tech freak, love robots and want to save some time then you must go and give a try to YUMI. Also, YUMI can be used as a roving camera that will help to keep a check on your house when you are far away from it.
Availability:
The product is available on its official site. For pre-order – the price of YUMI home android is $369 USD. It will probably be shipped later this year. Grab it now to avail the special discount.
Thanks for hanging out with us guys. Please do drop your suggestion and ideas in the comment section below. If you want to keep tabs on a more innovative product like this, subscribe to our website and don't forget to give your reaction.