MINIX is well known tech brand known for the development of next-generation computers. Established in 2008, the company aims to make products which redefine the way in which user interacts with their media content. Currently, its product MINIX NEO N42C – 4 Intel Apollo Lake N4200 Mini PC with a quad-core processor is on offer at gearbest.com which is being priced at $258 Only Using this Gearbest Promo Code (GBCPNW) . The device works on an Intel N4200 processor which is integrated with Intel HD Graphics 505. Basically, this system is used for industrial and commercial applications.
The sleek and subtle design of MINIX NEO N42C allows its easy integration in any place with limited space. The system is pre-installed with Windows 10 and the set-up is quite effortless i.e. the system is ready to run as soon as you unpack it. Also, Intel HD graphics GPU engine, NEO N42C-4 excels are good at producing crystal-clear 4k at 60Hz imagery, capable of streaming ultra-high definition vibrant visuals smoothly. The system allows easy connection for up to three displays with HDMI, mini Display Port and USB -C outputs.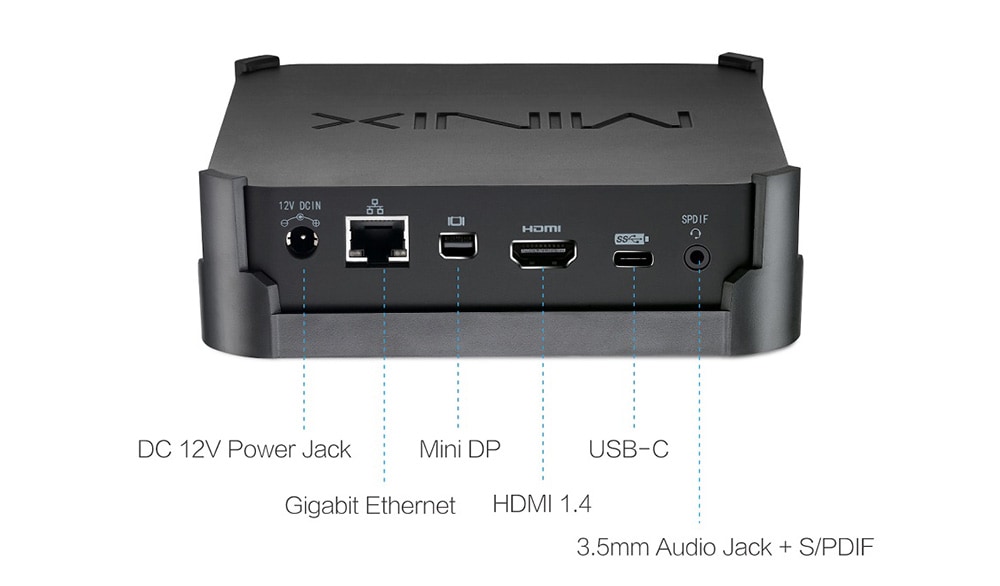 The device also has a decent storage capacity as it comes with 32 GB eMMC internal storage and 4GB of DDR3L. In order to meet the user's requirements, the MINIX NEO N42C also includes a 2280M. 2 slot provides storage expansion up to 512GB, and the pair of SODIMM slots support up to 8GB of DDR3L memory each.
Get Extra Discount using this Coupon : GBCPNW
MINIX NEO N42C-4 includes a VESA mount for easy installation on the back of a VESA compatible TV or monitor. After the installation of the included bracket, no other tool is required for mounting. The product weighs 0.4210 kg and has a dimension of 5.47 x 5.47 x 1.18 inches. Coming on to the package content, if you order MINIX NEO N42C from gearbest.com, you will receive 1 mini PC, 1 EUROPEAN charger, 1 US charger, 1 UK charger and for guidance you will also get 1 English User manual.
This Mini PC is a great device for normal use but again we have not tested it personally. If you want us to review this smartphone make sure to comment down below. Thanks you for your time and if you want more deals make sure to subscribe to our website or follow us on Facebook page.