In today's tech-loving culture, smartwatches are in fashion and they have become an on-the-go gadget for a variety of uses. They have a number of features and people find it more helpful to retrieve information from their wrist rather than tie up both hands with their smartphones. Apart from all, the fitness aspects of smartwatches are perhaps one of the biggest advantages of having one.
NO.1 F6 Smartwatch is a device that makes you live in healthier and more intelligent lifestyle. It helps to manage your sports situation and tracks steps and shows you how you're stacking up against your daily goals. Besides, you can share your data on Facebook and Twitter, which may encourage you and your friends to do exercise and raise interest in sports. You can check Gearbest Promo Code Website for More Discount Coupons.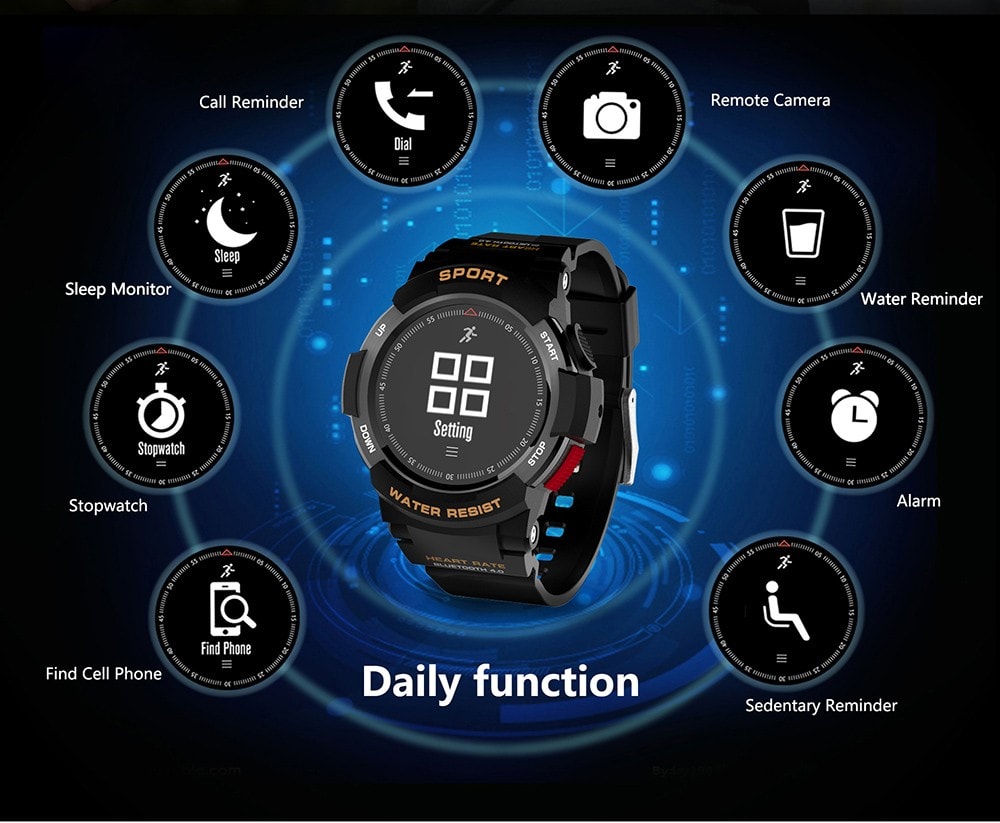 NO.1 F6 Smartwatch is a Perfect Personal Health Tracker with sleeping monitor and heart rate monitor. It uses NRF51822 Chip which is flexible and features low consumption detailed with high performance. It has an Ultra-long Battery Life as it consumes less power and can generally standby for 120 days. For Data Synchronism, it has a downloaded app named Fundo Pro to save and sync data to achieve your healthy goal. It is compatible with Android 4.4, iOS 9.0 and above systems while it also supports firmware upgrade. For connectivity, it supports Bluetooth 4.0 and has a battery capacity of 350mAh.
Also See: Xiaomi Mi 6X With Snapdragon 660, Dual Rear Cameras Launched
Talking about its hardware, this Smartwatch is Dustproof, Shockproof, Waterproof, Scratchproof and Anti-corrosive perfect for outdoor sports style. It has a big touch screen with the round shaped dial and has dimensions of 5.3×5.0×2cm. It has multiple watch faces. The wristband is made up of Silicone which is comfortable and long lasting while its case is made up of Silicone and Stainless Steel. The band length is 96mm×122mm and width is 36mm.
The smartwatch has a multiple of functions like phone call reminder, message reminder, notification alert through ring or vibration, Bluetooth calling, Health Trackers and Remote Camera. Other functions include Alarm, Bluetooth, and Calendar. It also supports multiple languages like Chinese, English, Japanese, etc. This device also has a proximity sensor that lights up the screen whenever you lift or turn your hand. This Smartwatch can also track your Cell Phone in case you have misplaced or forgotten somewhere.You can
Overall this device is good, with amazing features in a budgeted price. It is available in black and silver colour on www.gearbest.com at a discounted price of 29.99$ using a coupon code NO1F6.