Swash is a brand of laundry products manufactured by Proctor & Gamble (P&G). SWASH system is the world's first in-home, 10-minute clothing care system that refreshes, restores, wrinkles and preserves the clothes. The SWASH advance cleaning has been particularly made for clothing care without wasting too much time on laundry and dry cleaning visits. You would get a SWASH adjustable hanger, 12-count multi-pack SWASH PODS cups and SWASH pocket smoother with your SWASH system kit.
How does it work?
https://www.youtube.com/watch?v=EJtZiGb5nEU
Pull out the door of the SWASH system and hang the clothes using the adjustable hanger provided and load a new SWASH PODS cup. A super fine mist of the SWASH PODS formula is sprayed onto both sides of the hanging clothes. The smoothing clips pull the clothes tight and heat is circulated. White lights will count down the minutes remaining in the cycle.
Features
It restores the fit that is lost after wear.
Helps in saving time.
It designed to fit almost everywhere.
No professional installation assistance is needed.
It can revive the clothes in a suitcase
Durable and long lasting product.
It needs only a single standard wall outlet.
No water or plumbing required.
Removes cooking odours from your clothes.
Why should you buy it?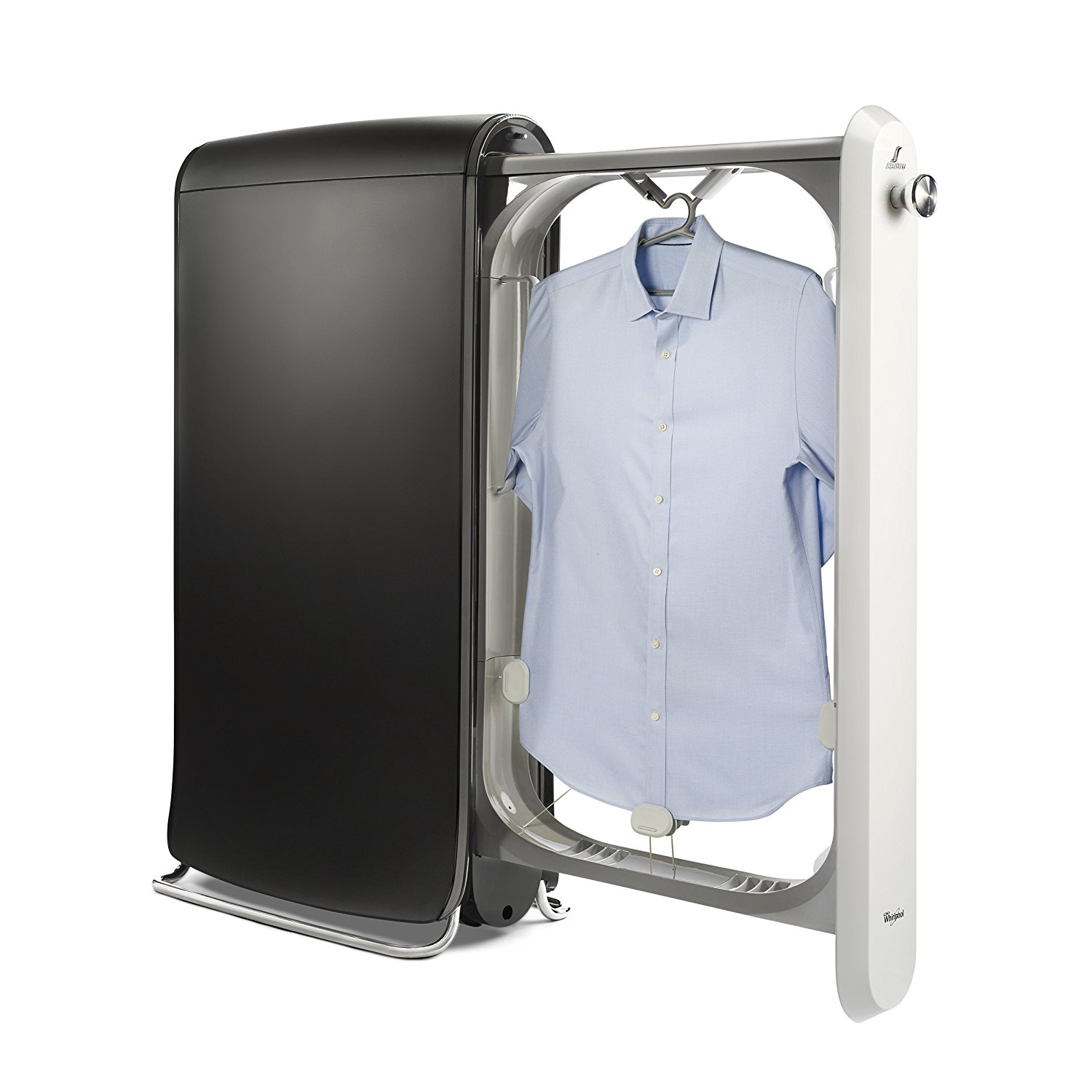 The SWASH system came out in 2014 with only one goal in mind which is to provide its users with a domestic appliance which will save time and money both in refreshing their clothes right at home. SWASH system came under the branding of Whirlpool and Tide, both of which have been in the business of cleaning and protecting clothes for about 50 years. With such experience and amazing user reviews, this product is almost hard to resist.
Availability:
The product is currently available at Amazon.com at the price of 329.99 $ and hurry-up because they are offering discounts.
Thanks for hanging out with us guys. Please do drop your suggestion and ideas in the comment section below. If you want to keep tabs on a more innovative product like this, subscribe to our website and don't forget to give your reaction.