Buying an android smartphone is indeed something to look forward to. Sadly, a lot of users are obsessed with tampering with the open source and end up playing with its hardware extensively. It results in a completely new form that may or may not be as stable as a standard Android stock ROM. However, overloading an Android phone with extra processes, animations and completely changing the skin may show off your tech skills but it makes little sense to create a smartphone that rarely, if at all functions smoothly. You may actually have to update it more than once in order to start using your smartphone without any hitches whatsoever.
Also See: Best Phone under 20000 Rs in India
Unfortunately, the vanilla edition (100% pure stock ROM) is virtually unseen now. You may have to settle for a phone that contains the nearest possible look and feel of an Android stock ROM at present. Check out the top Android phones that fit into this category and choose the one that appeals to you the most. Good Luck!
5 Phones With Almost Pure Android Stock ROM
Google Pixel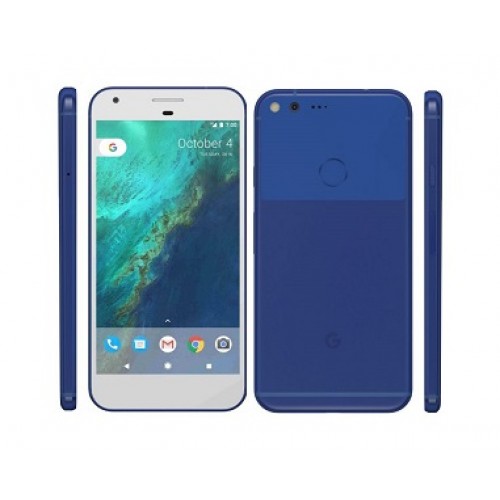 These are pure Google products that display the name of the technology giant company. However, it cannot be termed as a pure version of Android stock ROM. Although it contains most of features reminiscent of Android firmware, it offers the added facility of Pixel launcher along with a Google Assistant.  Since both the device as well as the OS is from Google, it is reckoned to be the closest to the stock ROM. You are assured of more original features, if you can upgrade your Nexus phone to Android 7.1 though.
Moto Phones

Users focussed on the original ROM from Android will not be disappointed by Lenovo's Motorola. The Moto family of Motorola phones closely mimic the Android stock ROM also allowing for the convenience of flipping the phone easily to its camera mode and helping you out via the Motorola Assist. The company promises to update its features on a regular basis too thus going one up on the original stock ROM.
ZTE Axon 7
The Axon phones offer a great MiFavor interface that is light and easy to use. With the stock ROM Android theme being the default one, the MiFavor theme store includes many more options that may help you to make your phone look zazzy. You would definitely opt for this phone that unites the best of both worlds. A standard stock ROM from Android and a less onerous process with very little options displayed that can leave you utterly confused.
HTC 10
This latest version of HTC is certainly an improvement over its last model. The company has gone all out with its Sense User Interface that resulted after taking heed of customer complaints worldwide. With a simple yet effective look, HTC 10 is exceedingly light and does away with duplicate apps entirely.  With no specific gallery app available, you just have to use the pre-installed Google Photos that works perfectly for pictures. The phone looks and feels quite different from a stock Android no doubt, but it makes use of all the conventional features of the stock ROM from Android. The user reviews have been highly positive so far with many appreciating the almost pure stock ROM experience.
OnePlus 3T
The latest offering from OnePlus comes with its own OxygenOS based on the Android system. It has all the features of the traditional stock ROM with the addition of several customization options that are hugely beneficial for its users. It is light and easy to use too making it one of the most powerful and desirable handsets at present.
Also See: Best Camera Smartphones in India
If we missed anything in this Phones With Almost Pure Android Stock ROM list, please mention them below. Also feel free to share your view in the comment section below. That's all for this guys, stay tuned for next update.