'Xiaomi the tech giant has launched yet another smartphone today.' Trust me, that's the usual starting line we go with any Xiaomi article these days. And I have a very good reason for that, Xiaomi is no longer a company that used to launch two-three budget smartphones per year, they have expanded their business and now launching two-three smartphone per month, and in all those smartphones only one or two stands sundry to be precise. But, I'm not going to talk about smartphone launch and whatnot, I'll on the other hand talk about what Xiaomi does not want me to talk; Advertisement.
Redmi smartphones have boatloads of ads.
You must be thinking, what is wrong with the advertisement. First thing first, there is nothing wrong with an advertisement, I think they are good, for god sake, we ourselves generate revenue from the advertisement as well. So, how can I say anything negative about ads, right? But what is not righteous, is imposing these advertisements just for the heck of it. Yes, it's safe to say that.
Redmi smartphones are flooding with ads, there is an ad on the lock screen, notification panel, you open MI music there is an ad, you'll not believe but there is an ad in the smartphone setting panel. All of these ads ruin the smartphone experience and trust me it does. It creates hindrance in anything I want to do, believe me, I even got an ad while calling, what is that? And you though ads are cool didn't you.
In September 2018, The Verge reported that Redmi Smartphones are pushing advertisement in its OS, they even sought comment from Xiaomi officials and this what they said,
"Advertising has been and will continue to be an integral part of Xiaomi's Internet services, a key component of the company's business model. At the same time, we will uphold user experience by offering options to turn off the ads and by constantly improving our approach towards advertising, including adjusting where and when ads appear. Our philosophy is that ads should be unobtrusive, and users always have the option of receiving fewer recommendations."
The statement was very clear, they are pushing advertisement in Redmi phones, which has been their budget flagship since the past couple of years. But why? Why ad in OS?
Why ads in the OS?
Unlike other tech company Xiaomi, in particular, has a very tender approach to justify ads in MIUI. In an interview given to Gadget360, Manu Kumar Jain, the CEO of Xiaomi India said following things and its better if just read the entire interview by yourself, but check this out.
MKJ: "Second is just the value-added services that we have. These are things like Mi Video, Mi Music, Mi Drop, which is our file sharing app. A lot of these value-added services we provide to users which is not core to the working of phone but they have similar kind of apps."
"Like you have YouTube, we have Mi Videos. You have Wynk, you have Gaana, you have many other music apps, you have Mi Music, right? You have ShareIt, we have Mi Drop. And some of these services are really good. Like Mi Drop, I told you we crossed 100 million downloads in just one year of launch and with a rating of 4.8. 100 percent clutter-free."
"Now if you look at all these similar services, similar other video apps, music apps, they would be showing ads to make money. Like how does YouTube sustain? They have a lot of expenditure by showing ads before they play a video, right? For all these value-added services, we will need some sort of way to make money so that we can sustain it."
Okay, pardon me, but what MKJ saying is that they just put ads in MIUI so their secondary app can sustain, is that a logical expiation to go with? And at first place, do you care about these apps, ask for yourself? N-O, I mean, I have used Redmi for two years and I haven't used Mi Video or MI Music myself. So, why are they so invested in these apps? Why would a tech-giant like Xiaomi need an extra advertisement revenue to keep the MI video, MI Music and MI Drop functioning?
Answer: This is the sole reason their smartphones are cheap.
Okay, this is what I say, keep the app functioning with ads if you so want to do that, but show ads only in those platforms, not in the entire OS. But I don't think Xiaomi is listening to me. Honestly, they are not listening to anybody. Whatever.
MKJ also said something positive, "For these core apps, we never ever touch them, except for one mistake that we had once, and which was blown out of proportion. Apart from that, we have never ever touched and we will never ever touch our core apps. Things like Gallery, Camera, Phone, Contacts, SMS, like all these kind of features, right that are core to the working of a phone, which is what the phone is meant for, right? All those core apps, we will never ever touch for any ads or any kind of monetisation. Those places we will not show ads. The only places where we show ads are these value-added services plus we monetise some of the features which are built within the OS."
Is this debate even profitable to the user?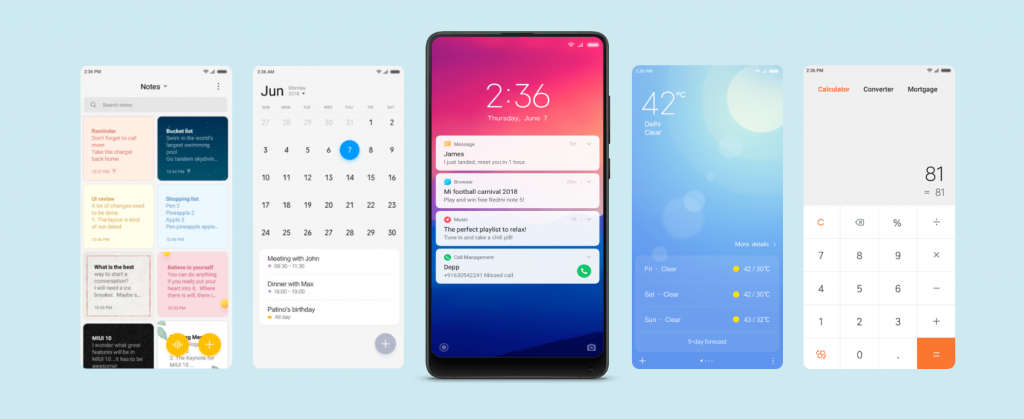 I don't think so, Xiaomi says they are not pushing ads in Core apps, but users are reporting that they are receiving annoying ads in the OS, maybe someone is on the wrong foot here, and you know who is. There are numerous tutorials on how to remove ads from Redmi smartphones, each has its own kind of walkthrough. But these solutions are not feasible, as a user, you don't buy a new smartphone and go straight into research on how to stop getting ads. If half of the time you're spending with your smartphone is with ads then I don't think that's a good deal at all.
The Redmi K20 and K20 Pro also heated this debate but Anuj Sharma, Head of Marketing, Xiaomi India told some India media in an interview that the Redmi K20 series "Will not have ad-supported monetization. For a premium series, like the [Redmi] K-series that we are launching today, we are kind of looking at a different model here where these will not have ad-supported monetization."
It's a positive move I can say that but I'm not sure, you can't trust Xiaomi at this point. Our source said that he's receiving ads in K20 and K20 Pro. And if that is wrong, who knows Xiaomi will not push ads in their next MIUI update.
If you have any suggestion or question please do drop them in the comment section below. That was my time.