What's the Name of this Song? What Song Is This? Here are the Apps for Music recognition that you can use to find your favourite song anytime.
Most of the time when we hear a song, and we try to figure out its name; it is gone. We then try to recall its lyrics and starts humming that song, but it never returns. If you're lucky, the Radio station will play that song for you, But what if you never hear that song again? You see the trouble, right? Well in this tough condition, I call my friends and seek their help, sometimes I use my phone's assistant. After all, why do I have Siri, and isn't it the right time to say: "Ok Google", what is the name of this song? Or you can choose to opt for the third option, i.e. using song identifier applications and websites. Technology, my dear friend, makes everything easy and efficient.
There is an app for everything out there. The Google Play Store is flooded with numerous apps, and most of them have the same feature. Whether you want a web browser or shopping app or a music player. Well in this article, I will be mentioning best Music Search & Song Identifier Apps and websites that are efficient, easy to use, and are quick to identify the songs.
Also See: Top 10 Best Video Player Apps for Android 2021
Apps that help to find What Song is This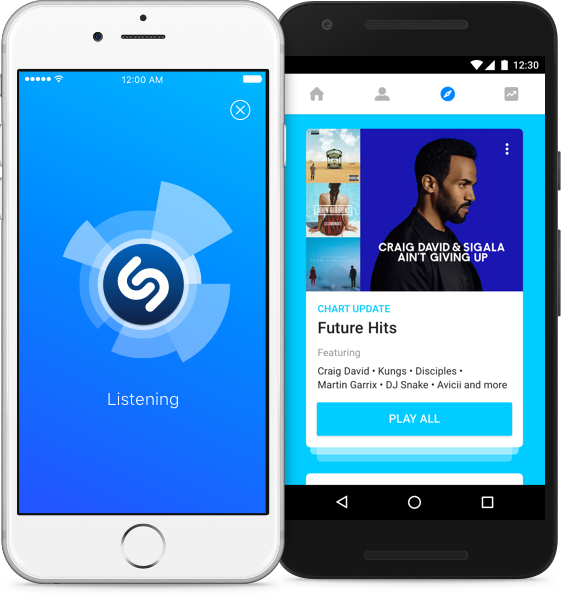 Shazam is literally the best app out there when it comes to identifying music. The app literally started the trend of the music identification system. Its music integration is so fast that it can detect the song in 2 or three seconds.  All you need to do is play a song that you need to search, or you can sing along with lyrics, and then this Shazam app identifies the song and offers multiple choices. The app is available for Android, Windows and iOS. The application comes with a smart pop-up tool feature that is capable of identifying music while using other forms.
The app also works in offline mode. Once the user is back online, the app automatically detects the song. You can Sync your identified song among other devices as well. Using the app, you can discover song charts to see which tracks are prevalent in your area and tap on music apps icons like Spotify and Google Play Music. The app can also ID posters, magazines, and movies using the camera and embedded QE code reader. The app is free to use. The app also has a Lite version which is also an excellent app. With all those features, Shazam stands as one of the best apps to find out what song is playing.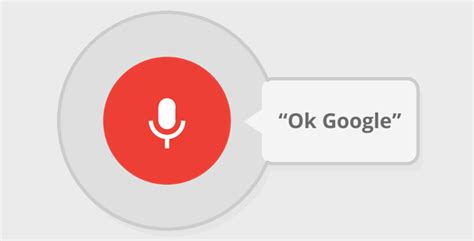 It is a sound search by Google that allows you to find the names of the songs playing around you. You can download the application from the Google Play store app. It is compatible with devices running Android 4.0 and higher. The app provides you with the details about the currently playing song, and while the song is playing, you can tap the Sound search widget that provides you with the details about the now playing song.
Sound hound is an excellent app when it comes to music identification. Soundhound beats Shazam in some features, the app enables you to even hum a tune to find out the song. The app is perfect in identifying songs, even when you're just humming the part of a song. This feature is astonishing because you're not going to take a halt when you hear a song, and open Shazam and try to find out what song is this. The app is available for Android, iOS and Windows devices.
Musixmatch is our personal favourite,e and it's not because it can identify the song. The app has lots of features. You have maybe used several music players like play music, Spotify or Power amp. But let me assure you that Musixmatch is very different from all that. It does not just play the music, but it also shows the lyrics. Musixmatch also has its own equaliser, and with its materialistic UI, It looks more attractive. Musixmatch is the world's most extensive lyrics catalogue, that lets you enjoy. It has been featured among the "Best Apps 2014 and 2015" selection on Google Play Store.
MusicID is also a music identification app, which has a straightforward and materialistic UI. You just have to start the app, and the rest is taken care off. The app also saves the searches in the app, which is very helpful. The app also provides a link to buy the song on Amazon. Works similarly to Shazam, but the overall usability of the app is excellent. Our suggestion, if you're using Shazam don't use it.
Midomi is a song detector website that is used to identify unknown tracks. The website can identify any tune within 10-15 seconds. All you need to do is to hum that tune for at least 10 seconds. The site works fine if you use it when the song is playing around you. Although it takes some time to recognize music, it does work.
Pro Tip: For better results, you have to keep the volume bar up and try to avoid background noise.
It is a free song recognition service that is simple to use it might be useful if you have a short recorded portion of a song. All you have to do is to upload an audio fragment (of about 15 seconds), and it will return you the information about the track title, artist name, and album title. This song recognition service works perfectly with all audio formats as long as your audio is audible.
Technology can fail, but the human mind cannot. WatZatSong is a social website that allows you to upload a short audio recording (or record it yourself by humming) and other members using this site will help you identify the uploaded song. The website works correctly and more efficiently when the user provides more details like music language, must style, etc.
It is a search engine where you can type a few notes of the tune that you can't remember ultimately. It is a music research tool and possibly the only tune book you'll ever need. This search engine trawls the web looking for the tune that you are searching for and collects them. The search engine has 97843 tunes, made up of 190997 transcriptions.
It is a music identifier on Chrome, and it can detect all kinds of songs playing on your browser with Spotify, Deezer, Video&Audio files, and YouTube stream links. It features a Chrome extension and can even recognize songs with headphones. This online song identifier is 100% free and easy to use.
Genius is a popular song finder app that is available on Google Play. Because of its user-friendly interface, the app is easy to use and navigate the massive song library and view top charts. The app features real-time lyrics and allows you to search for any song and see its lyrics. Using this application, you can even play the video of the song, download the lyrics of the identified songs so that you can read the lyrics while you're offline.
12. Virtual Assistants
So far, the virtual assistants that we use in daily life such as Alexa, Siri and Cortana can also recognise music and identify the song. You just have to say the right command to the right Assistant.
For Siri: "What song is playing right now?" "Name that song,", "What song is this?"
For Alexa: "What song is this?" "What is this song?" "Name this song,"
For Cortana: "What song is playing?"
In my experience, I have found that these assistants are useful, but they are not as much as good as Shazam or another music identification app.
I had fun trying these apps. Shazam and Musixmatch are fantastic apps, and we do recommend you to try them out if you haven't. SoundHound is a unique concept, but the app is lacking at some point, although the app interface and performance is excellent.
Also See: Best Music Streaming Service 2021
If we missed any amazing What Song Is This app, please mention them in the comment section below. Also, feel free to share your view about these Apps. That's all for this guys, stay tuned for the next update.