Live wallpapers have the power to make your phone appear way fancier and good-looking, they can really spice up your display, and we all know, your phone wallpapers are the first thing which you/others notice when checking out the phone. The limited number of live-wallpapers available on your iPhone can be a little disappointing. The apple store has a plethora of live wallpaper apps for you to choose from.
You May Also Like to Read:
However, it can be challenging to find out which one is the Best iPhone Live Wallpaper App for you. We have got you covered with this article listing the Best Live Wallpaper Apps for iPhone.
Best iPhone Live Wallpaper Apps
1. Live Wallpapers Now
If you are looking for an app that lets you customize your live wallpapers most efficiently, then Live Wallpapers Now is what you should be installing. You can set your own videos as a live wallpaper, add stickers to it and capture colours that allow you to choose live wallpapers based on the colour of your choice. The app is just incredible and offers the best personalization tools.
Download the app here
2. Live Wallpaper Maker 4K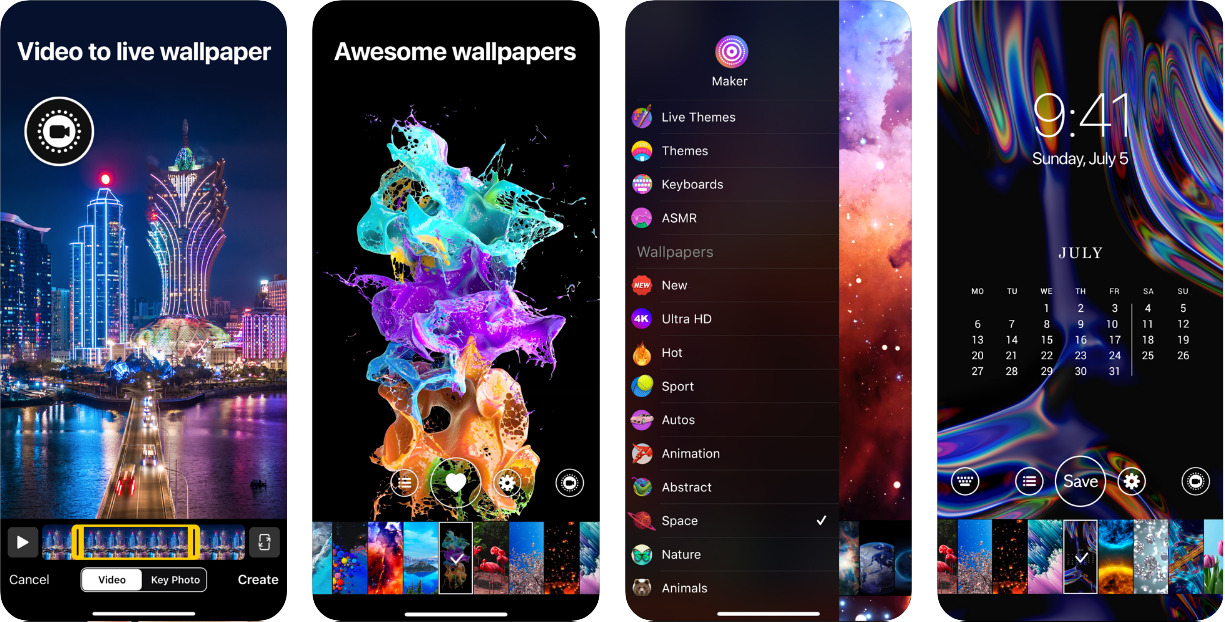 This app offers a huge variety of live wallpapers for you to choose from, the graphics are brilliant and very "lively". The best feature of the app is the video to wallpaper feature, you can choose which part of the video you want to display on your display screen. The app has some really amazing and outstanding thematic categories for you to choose from. You can also choose wallpapers with quotes and sayings to keep you motivated all the time.
Download the app here
3. Live Wallpapers for Me
This apps is best for you if you like to change your wallpapers regularly based on what's new and what's trending. The app updates it's collections every week with new animations and themes, so you have a vast selection to choose from. You can even save the wallpapers in a separate category, so you have all your favourites stored at one spot, it would hence be easier for you to effortlessly choose the ones you like. The app also supports family sharing mode.
Download the app here
4. intoLive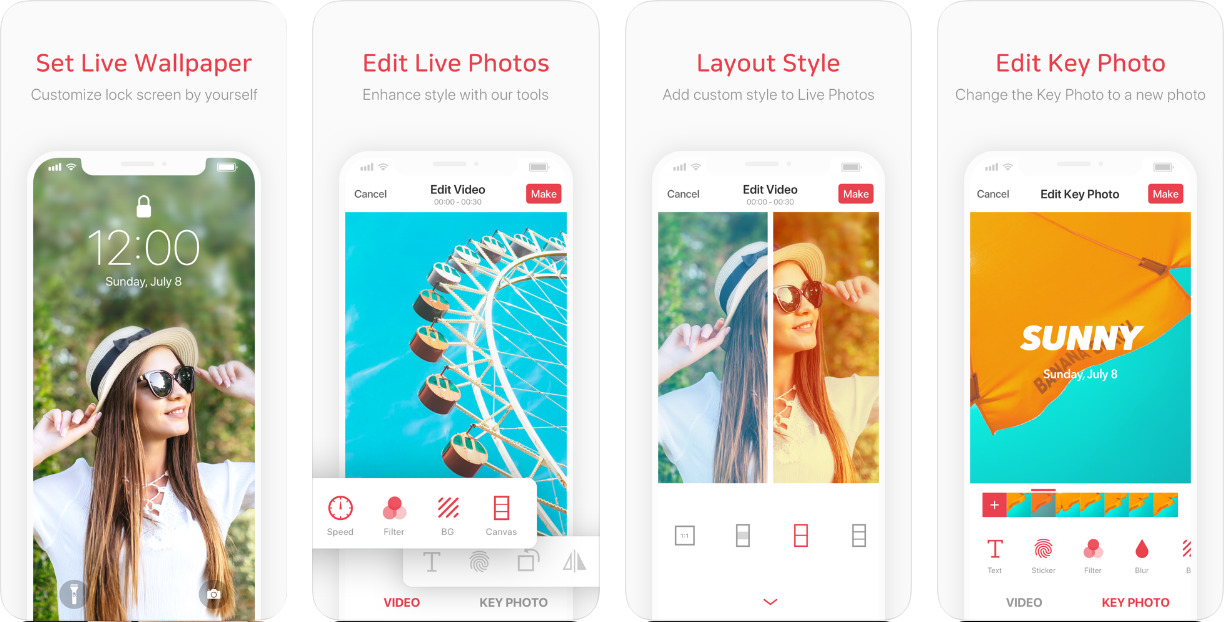 The app offers the best customization tools to turns your GIFs and videos into live wallpapers, so now you have control over what is displayed on your screen in just the way you want it to be. Converting your GIFs and videos to live wallpapers is made super easy with this app, and it is also time-saving. You can choose the layout style of your live wallpapers, edit/trim the videos, apply filters, and much more.
Download the app here
5. Live Wallpapers Forever
The app has a brilliant as well as an extraordinary collection of live wallpapers which are updated daily. The app, therefore, has a pervasive collection of live wallpapers of multiple categories. The app also has a 'For You' section that recommends you the best wallpapers based on your preferences.
Download the app here
6. Dynamic Wallpapers and Themes
As the name suggests, the app has a dynamic collection of wallpapers and plenty of themes for you to choose the wallpaper that you like the most. It is a simple and great app for one to use. The animated wallpapers are definitely creative and indeed very cool.
Download the app here
7. Live Wallpaper: 4K Backgrounds
The app has some really trendy and beautiful collection of live wallpapers. It also contains some unique hypnotizing wallpapers, that just are fun to watch. The variety of available wallpapers is vast, and you can find everything from beautiful abstract animations to nature, fire, space, and a lot more!
Download the app here
8. Black Lite
If you want to have a minimalistic as well as a dark/deep-coloured live wallpaper display, then definitely download Black Lite. The live wallpapers in the app have vibrant colours with a dark backdrop and multi-form animations.
Download the app here
9. Live Wallpaper & Editor- LiP
The app contains both static and live wallpapers. There are various categories for you to choose from, such as abstract, nature, animals, science, space. You can touch and hold the wallpapers to repeat the action of the action, and you can also share your wallpapers with your friends and family. You can make your own live wallpapers using this app.
Download the app here
10. Live Wallpapers 3D & HD Themes
This app has some good quality live wallpapers for you to shortlist. The live wallpapers are updated frequently in the app, so don't forget to check out the new ones. Family sharing mode is enabled in the app that allows you to easily share your live wallpapers with friends and family.
Download the app here
My Thoughts
With the apps mentioned above, you can totally transform the way your iPhone looks, and indeed you can bring your iPhone to life by using these live wallpapers. The apps listed above are not in a particular order, so you can surely install any app of your choice based on your preferences. The app which I would recommend my users Live Wallpapers Forever, majorly because of its 'For You' section which supports the best wallpapers for you and helps you save your precious time. You now don't have to scroll through various categories to find the best for you, you can quickly get those in that section, so the overall user experience is much more effective and smooth.
If you have any app suggestions that you think we should add to our list of Best Live Wallpaper Apps for iPhone, please feel free to drop a comment, we are always open to new ideas and suggestions. If you like our content, please do bookmark our website and stay tuned.