With Avengers: Infinity War on the verge of release, there are many speculations and fan theories on the internet. Some of them are way too interesting and some of them just lack a good observation. But the interesting thing about these theories is that they are backed by the facts/storyline which is present in the original Marvel Comics.
Now there are many people who may have seen all the Marvel flicks but lack proper knowledge of the comics. Let me tell you, if you haven't read the Marvel comics, you're still missing a great deal of information and fun. So here are some of the best places to read Marvel Comics online and that too for free.
Here is Best Place to Read Marvel Comics for Free
Marvel Digital Comics Shop
As the name suggests, it's an online platform where you can access all the Marvel Comics for free. The website has got a decent interface and has categorized comics by their date availability. For example, it has got a comic on Cable, the famous villain of the upcoming Deadpool 2 movie. Now wouldn't it be amazing to know more about the character before the movie is being released? Go check out your famous Marvel characters at free-comics. Read your favourite Marvel Comics on this Website.
Comixology
In this online comic store, while accessing a comic you'll not only able to read it but also be able to know when it was published and by whom. It also provides you with a brief summary of the comic so as you can decide whether to read it or not. Read your favorite Marvel Comics on this Website.
Get Comics
GetComics presents some amazing graphic images of your famous marvel comics. Here you can easily read or download, whatever option you prefer. In this website, you can also subscribe to their newsletter and get weekly updates on some amazing comics. Visit this Website to know more.
Amazon
This website itself needs no introduction. We all are aware of the famous Amazon Kindle. Here on this site, you can buy famous comics for your Amazon Kindle for free. Check it out on Amazon.com
ComicHappy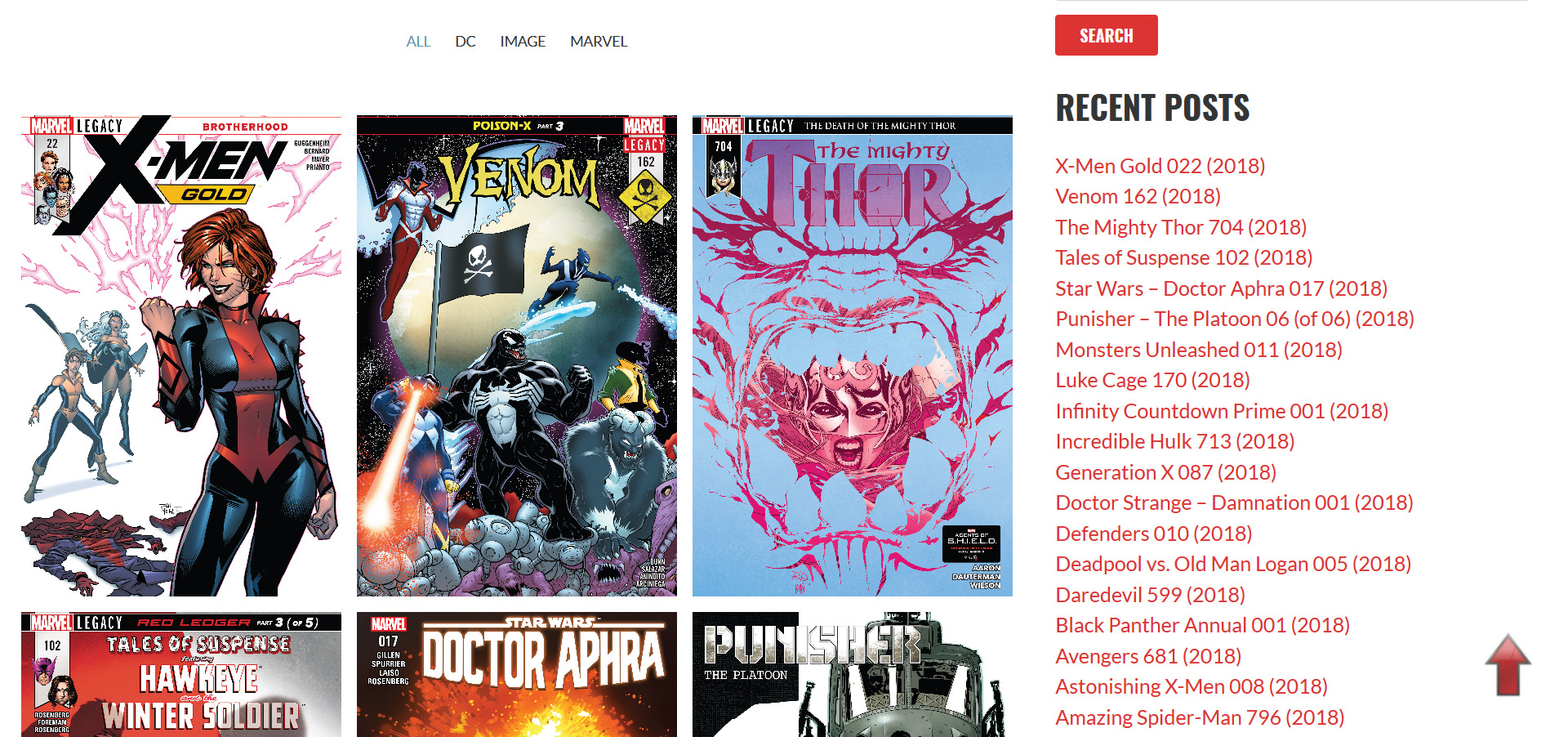 Last but not the least, ComicHappy.com will surely make you happy as it brings many amazing comics to you for free. Its working is quite easy, just tap on your favourite comic and done, you can now begin reading. Don't miss your favourite comics and start reading at this Awesome Website.
One thing you should keep in mind is that these comics contain high-quality graphics so they require a lot of your data, but it will be worth it. Of all the given websites, Comics happy and Amazon are quite good and efficient whereas the other just serve their purpose. Don't lose your heart if you're not a Marvel fan, some of these sites give a wide range of comics among which you'll surely find the one which suits your genre.