If you are trying to maintain a stubble or style a beard, a trimmer comes in handy. Some trimmers are cordless, and some are wired. Some may need batteries and some may need constant recharging after every single use. The list is endless and the chances of you getting confused before making the purchase for the right trimmer is high.
There are a variety of trimmers and grooming products available on the web. But, how to decide which one works the best? Or works at least? Don't worry! We got you covered. In this post, we will be sharing a list of the best trimmer under 1500 Rs in India.
What is the difference between Trimmers and Clippers?
Trimmers are made to provide a clean look to your face which almost always resembles a shave. It cuts the hair growth close to the skin. On the other hand, clippers are used for bulk hair cutting on larger areas.
Also Read: 8 Best Oneplus Phones under 20000 Rs in India
You may not be able to design, shape or customize your beard or hair as per your liking with a clipper. But, the trimmer will be helpful in this case where detailed and minute customization is needed.
Best Trimmer under 1500 Rs in India
1. Philips Multi Grooming Kit MG3710/65
Built of stainless steel and rubber, this grooming kit by Philips is priced at Rs. 1296 on Amazon India. It is one of the best trimmer under 1500 Rs in India right now!
Also Read: 10 Top Best 5G Phone under 20000 Rs in India
It comes with a 9-in-1 (all-in-one) trimmer that leaves no stone unturned when it comes to hair styling or beard trimming. With maximum precision, you will get the best result. It consists of 7 impact-resistant combs, 1 adjustable beard comb, 3 hair combs and 1 body comb.
It is skin-friendly and has a long-lasting performance. Its run time is close to 60 minutes on a single full charge.
2. PHILIPS BT1232/15
This beard trimmer by Philips is currently available on Amazon India at a cost of Rs. 708.
The price is too low to be true for the number of features that it has. It allows for choosing beard length from 1-5-7 mm and it has stainless steel blades for longevity and lasting sharpness. It has self-sharpening rounded tips for smooth graze against the skin while trimming to avoid nicks and cuts. It comes with a 2-year product warranty and no oiling is required for this machine.
Also Read: 10 Best Electric Scooter in India
It's easy to hold and provides up to 30 minutes of runtime on cordless use after a full charge. If you are on tight budget this is another one of the best trimmer under 1500 Rs in India.
3. MI Cordless Beard Trimmer 1C
This trimmer by Mi has over 40,000 reviews on Amazon that make it one of the best trimmer under 1500 Rs on Amazon India. Most of them are positive as it seems to do the job well at a decent price of Rs. 1099.
It uses a set of self-sharpening steel blades and sports 20-length settings with 0.5 mm precision. On a single charge of 2 hours, it can run close to 60 minutes. The grip is quite nice and slip-proof. The LED battery sign on the trimmer gives you the actual idea of how much charge is remaining and it comes with a travel safe in the box.
Also Read: 10 Best Samsung Phones under 20000 Rs in India
There is a one-year pan-India warranty on all or any kind of manufacturing defects.
4. Philips BT3231/15
The Philips BT3231/15is available for purchase from Amazon India at a price of Rs. 1296.
It consists of a power adapt sensor for quick trim. It can deal with any kind of beard hassle-free as it is packed with enough power. There are 20 different length settings for different beard styles or haircuts. The precision ranges from 0.5-10 mm. It has self sharpening blades and can last up to 60 minutes on a single full charge that generally takes anywhere from 1-1.5 hours.
Also Read: Best Laptop for Students under 30000 Rs
It comes with 2 + 1 year warranty after registering this product.
5. Philips BT3203/15
This cordless trimmer by Philips looks beautiful in design and has a great grip. It is available for purchase at a cost of Rs. 1399 on Amazon India.
It weighs 200 grams and has skin friendly blades that prevents any kind of irritation. It is easy to use and can provide a run time of 45 minutes after approx 10 hours of charging which is a bummer. The company claims it to have a 30% faster trimming with its lift and cut system.
Also Read: 10 Best Smart Bulb in India
There are 10 length settings with 1 mm precision.
6. Syska HT200 PRO
The Syska HT200 PRO is currently available on Amazon India at a price of Rs. 729.
The trimmer consists of self-sharpening blades made out of stainless steel for extended consistent performance. There's no room for flaw when using this trimmer as it comes with 10 Lock-in settings with a precision of up to 0.5 mm. It is very lightweight and has a good grip.
Also Read: Best Amazon Fire TV Stick Alternative in India
On a single full charge, it can run up to 45 minutes. The full charge can take up to 5-6 hours. You can charge this via USB cable. It is completely washable like every other trimmer discussed so far. The cordless feature comes in handy when travelling.
7. Zebronics ZEB-HT101
Priced at Rs. 924 on Amazon India, the Zebronics ZEB-HT101 is a machine at an affordable price tag with lots of features.
The blades are made out of stainless steel and they are self-sharpening in nature. You can use this machine cordless or corded at any point in time. It has a run time of approximately 90 minutes on a single full charge. It comes with 3 mm/ 6 mm/ 9 mm/ 12 mm guide combs for different kind of trim settings.
Also Read: 8 Best Website to Download Movies for Free
It has to be oiled every now and then and the device and its blades are completely washable.
8. Havells BT9005
This sleek and stylish looking trimmer by Havells costs Rs. 1199 on the Amazon India's website. It has a different look and feels to it when compared to other trimmers in this price segment.
It uses alloy steel for its blades and it's quite lightweight at just 160 grams. The company claims to use a capture trim technology to ensure 2 times faster cutting in 1 stroke. You can use this trimmer with a cord or cordless as per your need. It will provide you a runtime of 50 minutes after charging it for close to 1.5 hours.
Also Read: 10 Free Instagram Reels Video Download Online
It has an LED battery indicator and a precision up to 0.5 mm. You will have to use a micro USB to charge this trimmer.
9. Philips BT3102/15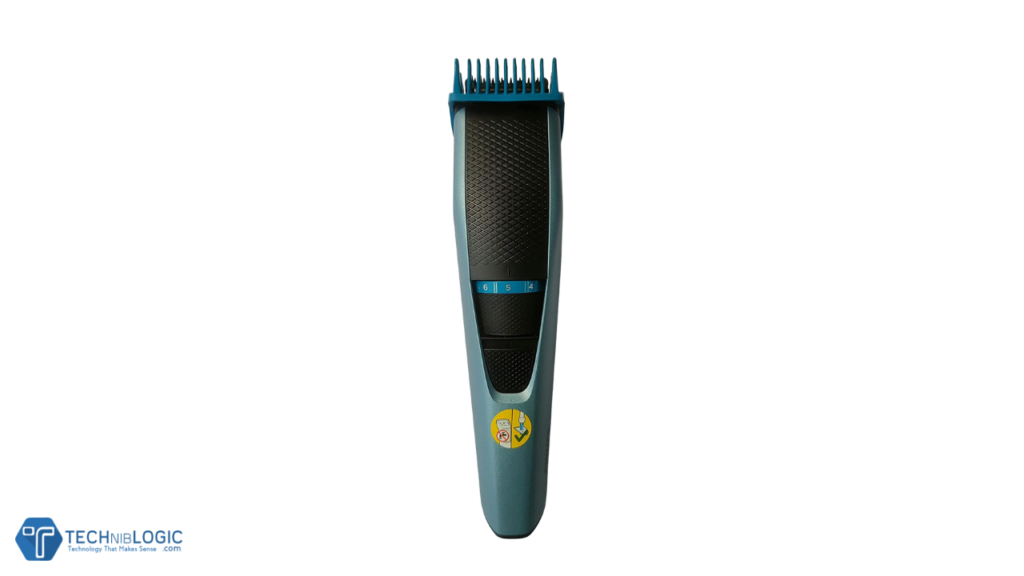 Currently priced at Rs. 1350, this trimmer by Philips has a very minimalist look and feel to it.
The blades are self-sharpening and are made of stainless steel to avoid irritation to the skin at all times. The precision is close to 1mm and it has settings up to 10 mm. As per Philip's claims, the lift and trim system is 40% faster in cutting hair. It weighs approximately 300 grams and has a good rubber grip attached to it.
Also Read: 14 Best Loan App for Students
The charging time is a tad bit slow but it gets the job done. It is available in Black and Grey Colors.
10. Zebronics ZEB-HT105
This is another product by Zebronics in this list. It is probably one of the lightest trimmers out there weighing close to 145 grams. It is currently available on Amazon India at a price of Rs. 1099.
It allows for 90 minutes of runtime with just 90 minutes of charging via USB cable. You can easily use it corded or cordless as per your need. This trimmer is easily washable and allows for a trimming range of 0.5 mm to 12 mm. It comes with attachable guide combs that you can use to create and customize various styles.
Also Read: 14 Best Website to Watch Cartoon Online
It is IPX6 rated and has a LED display for battery percentage, etc.
Hope you like our best trimmer under 1500 Rs in India list, and hope it will help you to make a decision to buy the best trimmer for you.