Helmet which is a very essential product for any rider. A Rider can be for a bicycle or it can be for a bike or electric scooter. Every individual need a Helmet. We can under the bulk of Helmet when we first get it and many problem which came up after using it like heating up of head, very bulk no compactness. This can be easy for long riders but what about daily users like for bicycles and electric scooter. So, to help them here is a very innovative product which is right now running under a indiegogo campaign.
LID comes up with an amazing Helmet which i think is a best till now helmet available in the market. Any company or brand has stopped making innovation in Helmets but LID came up with this. This helmet has different features like :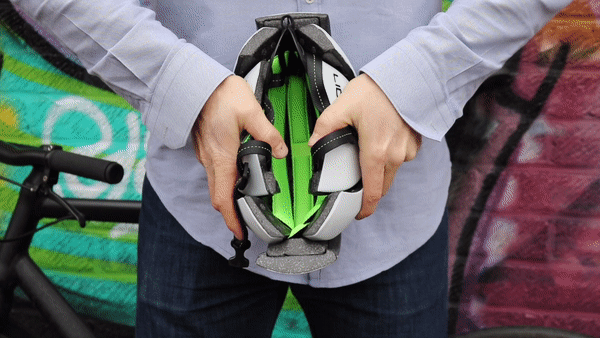 Foldable helmet that fits your head and bag
Air vents keep you cool
Five color options to fit any style
Made with eco-friendly materials
Officially safety certified
Some riders lock helmet with their bike, some dangle it from their bag. However, 'helmet hassle' can be so bad for many of them. Due to which people just stop taking out there helmet every time. LID comes up with first eco-friendly helmet which folds to slip into your bag with ease. It is also one of the most stylish helmet which a daily rider can use.
Safety Standards
LID are coming up with so many rigorous testing to guarantee the safety of their product. The LID helmet is officially safety certified and has already achieved the official safety testing certification to European (EN1078) and North American (CPSC) standards, which is not a small thing for any company.
Rest, we will try to come up with a Review for the same. Till then you get one for you guys by Pre-booking it from the given link.