Music is a part of daily life, and we really buy a lot of electronic equipment to enjoy that part of our life with joy. Earphones, headphone, air pods and home theatres etc. etc. etc. There are plenty of them, but the one we enjoy a lot is home theatres and there are plenty of them too. The good home theatres are expensive, and the budget ones don't deliver quality sound. Well, need not to worry, because we may have found an exciting deal for your quality and budget music addiction.
Xiaomi Bluetooth Home Theater, is the one you're looking for. This product features a normal two channel (stereo) which can also become more immersive and enables you to enjoy the surround sound to its fullest. Having a very simple wireless connection it uses the 5G WiFi to maintain a stable signal transmission. It also uses a full frequency loudspeaker for better sound quality. For Extra Discount you can check Gearbest Promo Code website to save your money.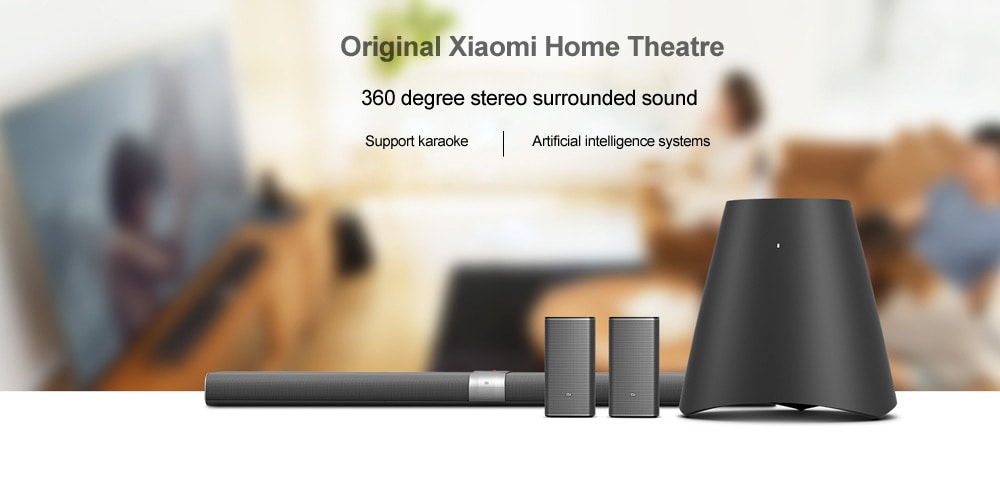 The Xiaomi Bluetooth Home Theater also supports Karaoke and is embedded with Artificial Intelligence systems. The system works on a voltage of 100-240 V having a power output of 100 W with a frequency range of 30 Hz – 20 KHz. Having a very low speaker impedance of 2.6 ohms, it is able to extract more power from the amplifier.
Gearbest Coupon: GB11.11ComP
The 360° surround sound provides a superior audio quality and a comfortable acoustic experience. It consists of 2.0 virtual surround along with 7 sound units ensuring that you have a great experience while watching the movies or listening songs. Not only this, the home theatre also delivers a stereo sound field of a sense of shock.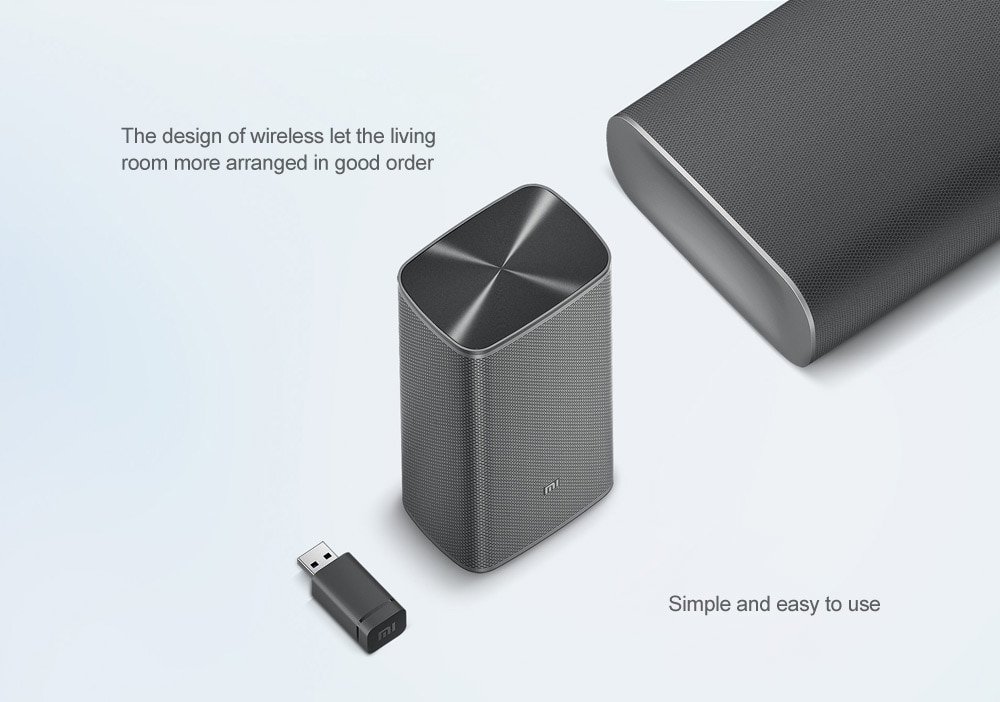 Xiaomi Bluetooth Home Theater also allows the adjustment of high, medium and low bass independently. Looking over its speaker parameters – the Main Engine has a two 2.5 inch midbass and two 20 core ball top treble; the Subwoofer has a 6.5 inches large magnet steel with a low noise reflective inverted phase tube; the Back Surround Speaker has a loudspeaker unit having a 2.25-inch full frequency.
So far, the Xiaomi Bluetooth Home Theater has a powerful Cortex A53 CPU and is compatible with iPhone, iPad, Laptop, Mobile Phone, MP3, MP4, MP5, PC etc. The 3.5 mm Audio, DC, USB 2.0, USB 3.0 and HDMI are the interfaces supported by this product. It has the dimension of 130 cm x 90 cm x 100 cm and weighs 10.160 kg. The whole package weighs 13.050 kg and contains- 1 Home Theatre Master, 3 Speakers and 1 Wireless Transceiver. You can Use this Gearbest Coupon for Extra Discount GB11.11ComP.