No.1 Pvt. Ltd is a Chinese brand of some cutting age technology. The company is famous for their cheap and affordable tech products. The key focus of the company is on Smartwatches. The G5 Bluetooth smartwatch is the news smartwatch that the company has recently launched. The device comes in 38.48$ (2,500 INR approx.) The device is available on Gearbest.com.
The smartwatch is a based on android, the device has a 380mAh LI-po battery which is quite fine for one-day use. It has a 1.2-inch OLED capacitive touch screen with 240×240 pixel resolution. The watch screen is protected by a double-sided Sapphire Crystal. The watch has a Bluetooth 4.0 for synchronization.
We can provide a Coupon code which you can apply and get a discount of 12.49$ (850 INR) on the device, so the estimated price will be 25.99$ (1,700 INR).
Coupon Code: GBG5
The G5 smartwatch is powered by a MediaTek MTK2502 chipset and backed by a 128MB of RAM and 64MB of ROM. The smartwatch also has some unique features like Health tracker which monitor the heart rate, a pedometer to count the steps, a sedentary reminder to manage your healthy habits and a sleep monitor.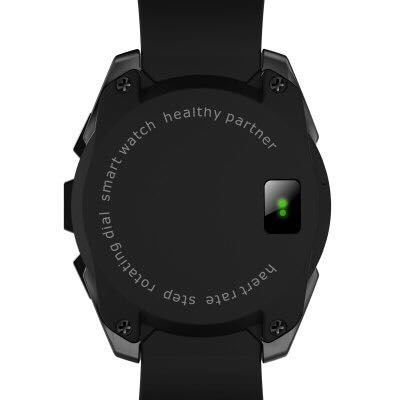 In this price bracket the device is pretty good. The watch comes with a sport design frame. The watch case is made of 316L stainless steel, which is a classic frame and it gives a premium sport look. The band is made of advance TPU plastic material which is very durable for daily use. The device is very light and comfortable for daily use. The smartphone is compatible with any Bluetooth enabled device both iOS or Android.
That's all for this guy, stay tuned for more update and please subscribe to our Youtube channel.