With the increasing number of people adopting Android as their daily driver in their smartphones, many small and big companies have launched casual games for people who enjoy spending some of their free time on games that don't take up a lot of time in a single seating. In this post, we have compiled a list of such games available on Android that people can play in their spare time.
What are casual games?
These games are created to target a large set audience. Its main objective is to reach the masses as quickly as possible because they don't target competitive gamers. People who play games occasionally are the major audience for casual games.
Best Casual Game Android Edition
1. Angry Birds 2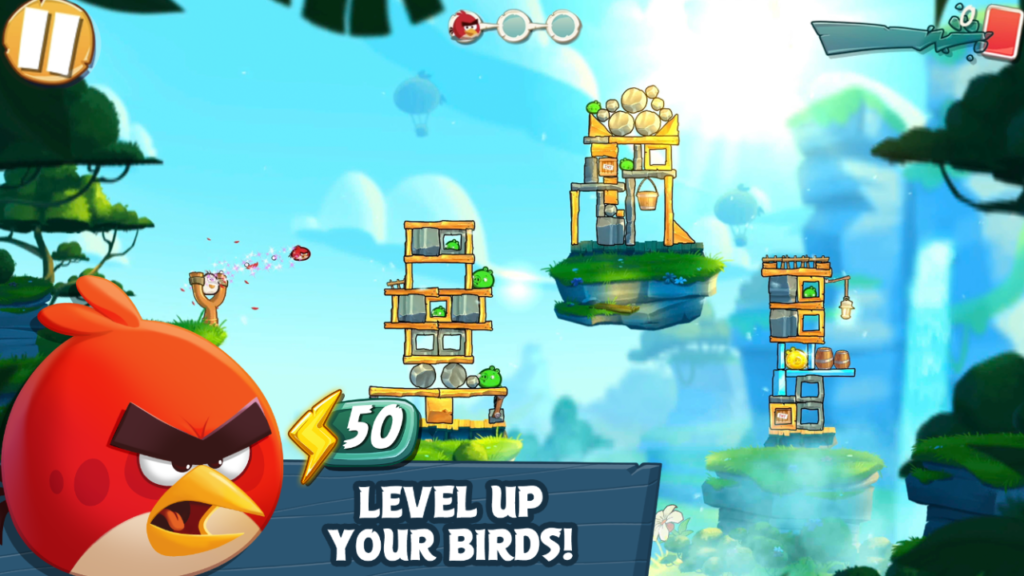 The next version of this game brings you a storyline where the pigs have yet again stolen the eggs from the birds and you have to give them a visit with your flock to reclaim what's lost and show them their place. It has a lot of fun challenges and tricky missions but it holds the same special place in the heart that it did almost a decade ago with its first launch.
Also Read: Top 15 Cool Android Games under 50MB (You Must Download)
You can level up your birds or compete with your friends as well. And, wait! Did we tell you there are menacing boss pigs in this game? Well, be prepared to face what may come your way.
2. Among Us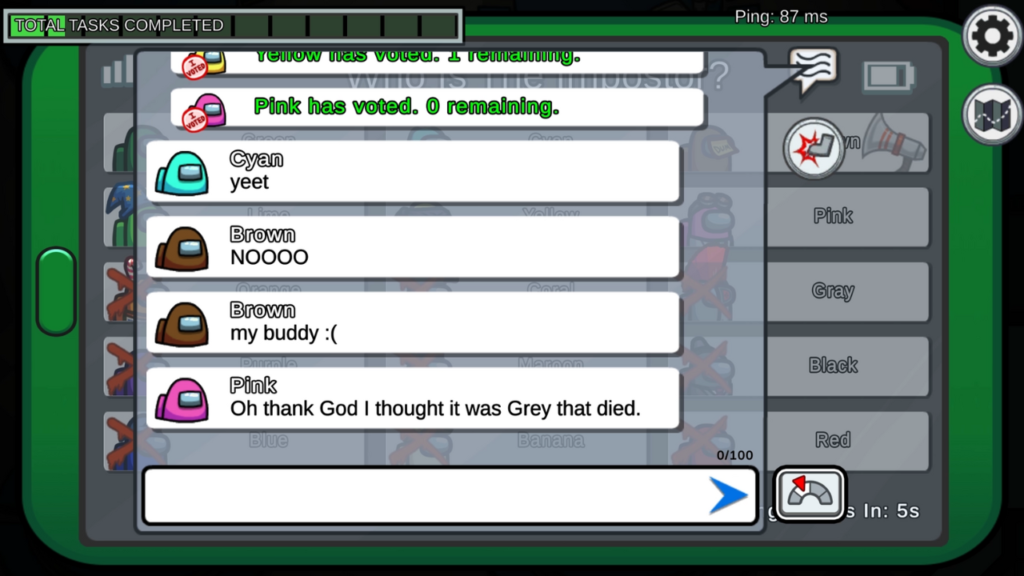 This is another game which took the internet by storm and every other person started playing it on their PC. But, among us is available for Android too and you can get the same amount of fun with your friends at any given time. It uses the mechanics of treachery and lies and you will have to guess the odd one out or let's say the killer amongst your group of friends who were playing at that time.
Also Read: Best Games Like Clash of Clans For PC, Android & iOS
Be prepared for all the lies that you will listen to from your friends in the game and there's probably a chance that they killed you and lied right off to your face. I guess you will never know until you keep a very close eye on them. There can be more than one imposter so remember that before everyone gangs up on a single person.
3. Hay Day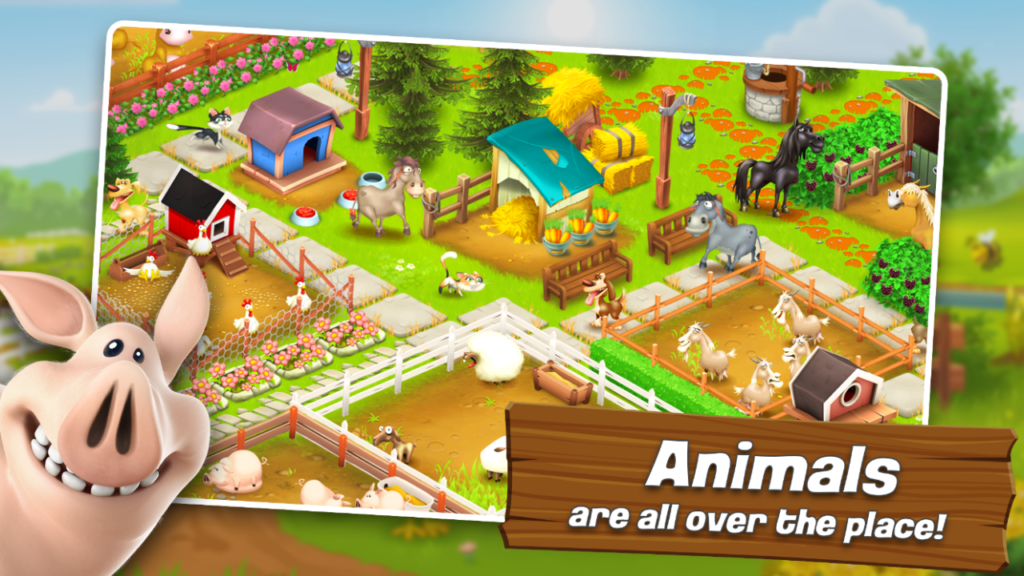 Hay Day is a very cute farming game created by Supercell. It involves you building a farm, raising your animals, exploring the vast valley and decorating your land with as much customization in any way you want to. You gain access to a variety of crops and perks as you level up through the game.
Also Read: Best SNES Emulator for Android & Windows 10
Harvest your plants to earn some money, replant those seeds and make goods to sell. You can welcome different categories of animals to your farm as they can provide you various kinds of goods at times. There will be certain delivery orders that you can take up to fulfil when playing this farming game.
4. Project Makeover
This game has been created by Magic Tavern, Inc and it currently holds a rating of 4.1 stars on the Google Play Store. If you are in for a glam or a shiny happy game, this could be the one for you. You get to play around with the outfit and wardrobes of a variety of personalities.
Also Read: 10 Best Online Games You Can Play With Friends Over The Internet
From fashion icons to frustrated clients and scheming assistants, you will come across loads of people in this game to deal with and help them choose their wardrobe and along the way you can customize your own Avatar in different clothes too.
5. Clash of Clans
This is another brilliant creation of Supercell which has garnered the interest of millions of gamers across the globe. It has been one of the fastest-growing communities of people ever. You get to build your town hall and improve your village with different weapons, armies and traps. As you level up you gain access to unique heroes with special abilities.
Also Read: 5 Best Games Like Among Us
The walls get scarier, the enemies get stronger and you need to strategize better to win wars. You can team up with your friends and do clan wars and take part in the monthly clan games. The updates have been rolling out and if you do have some extra cash you can use the gold pass to get different skins for your heroes within the game.
6. Mini Metro
The name of the game says it all. You are the creator and you have to design a subway map for a growing city. This app has been created by the good people at the Dinosaur Polo Club and this game holds a rating of 4.7 stars on the Google Play Store.
Also Read: 8 Hidden Google Games That you Must Play
It has been given multiple awards including IGN Mobile game of the Year finalist entry in the year 2016. There are multiple locations to explore and build your subway map and it's a very soothing and relaxing game but if the population gets high then you have to enter your intense gamer mode to make sure that things run smoothly in the city.
7. Plants Vs Zombies 2
This is one of those games which need no introduction. When all other games were in their early stage, this game was already topping the charts. It is a fun and addictive game. It is an action strategy game that will keep you on your toes in order to survive the zombies that will be trying to cross those paths to destroy your area.
Also Read: Best Zombie Games For Android
There are multiple modes and various worlds that you can fight against those zombies with a mix of plant armies to support you.
8. Homescapes
Homescapes by Playrix holds a rating of 4.2 stars on Google Play Store and has over 100 million downloads. You have to solve a couple of puzzles in order to restore a beautiful mansion. And that's where your adventures will begin.
Also Read: 12+ Popular Google Doodle Games (3rd Game is Best)
Unlock more chapters by progressing through the game and it will make sure that you stay to the very end, but is there any end? Well, only one way to find out. Download the game and try it out if it's something that tickles your fantasy while playing games.
9. Pet Rescue Saga
If you have ever enjoyed playing candy crush, then you are going to love this game. It has been actually made by the team who brought you Candy Crush Saga and Farm Heroes Saga.
Also Read: 15 Best Games like PUBG Mobile for Android
Match and mix the colours to clear the level and save the pets from the devil in the name of pet snatchers. You have limited moves on hand so you will have to be super careful while playing it. Your 10-minute match can even last up to hours if you take up your sweet time to play it super carefully.
10. Stardew Valley
It is one of those underrated games out there that a lot of people are not aware of. It is a fun farming RPG that holds a rating of 4.8 stars on the Google Play Store.
Also Read: 13 Best Game Recording Software Free for Windows
You will be shifted to the countryside where you can build your legacy from start. You will have more than 50+ hours of gameplay content and the majority of the theme is going to revolve around farming. Keep playing to unlock new cool stuff. The game provides you with auto-save so you don't have to worry about losing progress at any time.
Final Thoughts
Clash of Clans is one of the finest strategy games that has been created so that one is a must-try. You will require a lot of patience as you level up. The next one on our list is Angry Birds 2. These 2 games are our favourites and you should definitely check them out.