You could fight to find your favorite choice of movies, but the fight will still go on without the perfect video player. Now, this is a serious business, and the movie buff does not joke around with the entire movie-watching experience. Different people have different favorites when it comes to picking up the Best Video Players For Windows PC and we are here to make that a little more interesting. The default Windows Media Player is not enough for you and we understand.
Also See: Top 10 Best Video Player Apps for Android
Brace yourselves man, woman, and child, for here lies a list of the top ten Windows media players that have been carefully constructed on the basis of usability, uniqueness, performance, and quirks! You can also check the Mac version of video players. For all the movie maniacs out there – let's get watching, shall we?
Here are Best Video Players For Windows 2020
1. VLC Media Player
We were not going to move further without mentioning one of the most popular media players ever. The VLC media player is open-source, free software for watching movies or other kinds of videos on your Windows PCs that may vary in terms of system configuration. Not only is it a basic player alternative but way more when we consider its streaming features and options available for media inputs. Almost every audio and video format are supported through this along with a wide range of subtitle support. It is one of the Best Video Players For Windows.
Also See: 10 Best Online Games You Can Play With Friends Over The Internet 
VLC Media Player comes with a simplistic User Interface without the intrusion of any ads, spyware, or anything else that pokes your privacy. There is no pressure to install extra codec files, once you have this guy installed – yes, popular codecs come with it! You can also install extra skins, once you get bored with the current ones, by downloading them right away from the official site of VLC Media Player and with the collection being updated every day – that should be fun.
2. KMPlayer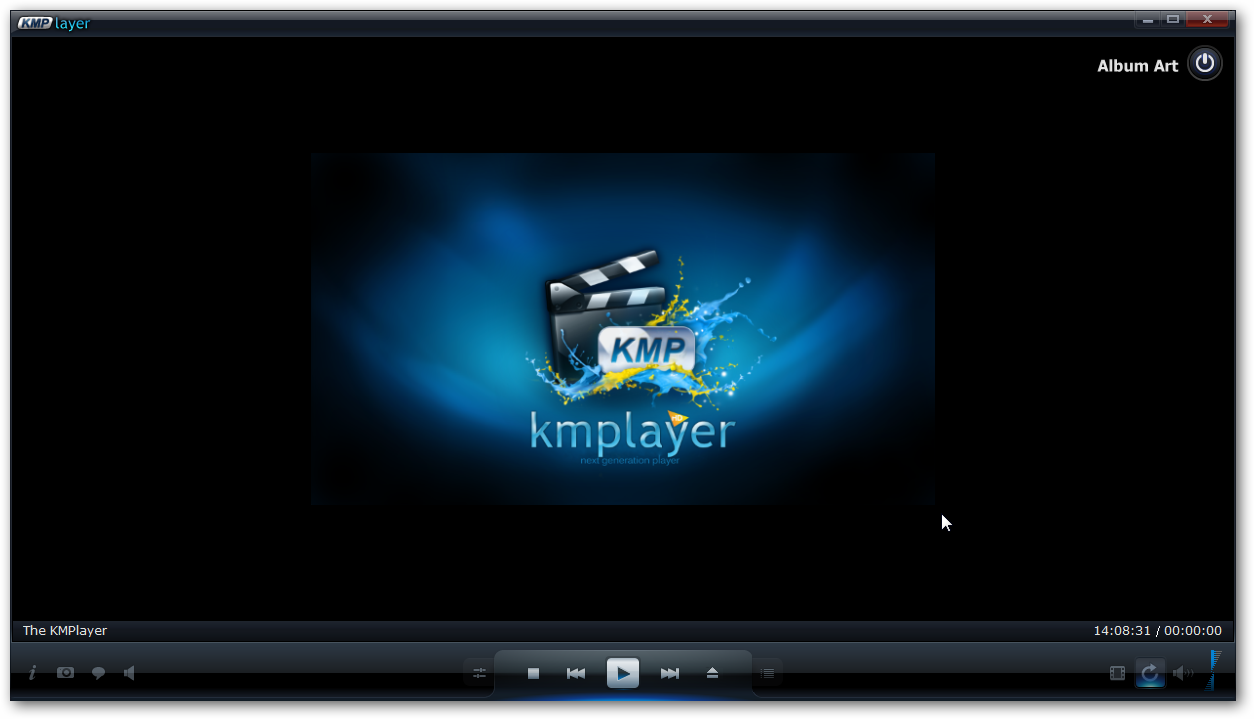 This is another popular favorite right now, Where other video players stumble with uncommon formats, KMPlayer quite smoothly plays that and with other impressive features too. Some of those features of KMPlayer include its support for 2K, 4K, and UHD, presence of internal codec files that make playback easier than expected when the PC has a relatively lower configuration.
You get to set up libraries with your videos and music thus providing a more personal and awesome media experience. The DVD option is also there with features that of a real DVD. Another aspect that is worth bragging is its ability to adjust the playback screen with respect to our screen, user-friendly attributes and the in-built subtitle editor too.
3. GOM Media Player
https://youtu.be/nsgCs2nWMTU
If you desire to play almost any media files on free software, then this is your guy. The GOM Media Player comes from the GOM Lab and is one of the bests in the business. It supports many video formats including MKV, FLV, etc. along with standard media formats. It offers perks such as the playback speed control, video effects, audio capture, and A-B repeat screen when it comes to video playback. Pretty amazing? We think so too.
Also See: Best OnePlus 8 Pro and OnePlus 8 Cases 
Advanced level customization supporting different skins are a treat where UI & Customization comes in to play. Skins can be downloaded from the official GOM Player site. Also present, is a codec finder that helps you find sufficient codecs online when there is a stranger file or if GOM lacks that particular codec. Even so, the GOM Media Player will do just fine with systems running on Windows XP S2 and now Windows 10 also.
4. MPC-HC
Media Player Classic-Home Cinema is also free software that satiates your idea of having a lightweight desktop software for playing different kinds of video files. MPC-HC offers a clean playback performance with no intrusive toolbars or advertising stuff involved. In spite of being lightweight, it does well to handle heavy files on your system.
The 64-bit version is very flattering when you need a more stabilized and powerful version, while integrated codec support lets you play uncommon file formats. You can customize the skins and install toolbars as per your preference. Added to that, MPC-HC comes with a portable version that takes it to a new level. This one is sure is a treat for your Windows system.
Download: Windows
5. Potplayer
Potplayer ranges up to Windows 8.1 when it comes to supporting and that is fascinating. It is also free which makes it even more fascinating. Potplayer utilizes the Hardware Acceleration feature to enhance performance even when the set of hardware rings low enough. Added playback features are also there.
The 3D glasses support and 3D oriented features are beyond great on the Potplayer and the users have been pretty happy with it. As per your need, you also get an option to opt for 3D output. Subtitle file support and codec support is consistent throughout the entire movie experience. Potplayer is certainly special and its screen snapshot feature and the ability to choose between sound cards, scene marketing, etc. are pretty incredible too.
Download: Windows
6. DivX Player
If the compromise is not your thing when it comes to watching High-Quality movies including Ultra HD videos and HEVC Playback, then you have reached the right column. DivX Player is best suited for HQ Video playback and cross-device streaming of media files. One shouldn't get confused by the name for DivX Player supports popular video formats such as AVI, MKV, and MP4 along with DIVX. DLNA supported devices can stream media through the in-built Media Server feature in the bundle of DivX Player.
7. RealPlayer
RealPlayer is a freemium one-stop video player solution for Windows. It does not only allow you to watch movies but it also enables sharing through the cloud. That makes it easier to access the files from separate devices. The premium version seems like a good idea at $4.99 per month with 365 GB storage space even with the free version offering standard features. With a consistent internet connection, RealPlayer is worth a shot.
With just the app installed in your device, you get to share your movies on to the big screens and enjoy them on HD TVs. To protect your favorite choices you can also bookmark them and save the tit-bits. RealPlayer, in spite of being a premium software, is the good stuff.
Download: Windows
8. UMPlayer
This one is a must-stop for the movie buffs! Universal Media Player is worth an install for all the movie lovers and here's why. It's a free open source solution and is likely to remain so forever. Now, the words free and forever are enough to make us happy but there's more – you can catch that seamless movie experience through the open-source on your Windows PC. To make life easier, UMPlayer also has in-built codec support that allows you to play files including MP4, XVID, VOB, Matroska, etc.
There are options to stream from select media sources in the likes of YouTube and a few other streaming services. You can also customize skins to play around with the look. This is a good choice for enhanced movie-watching experience with efficient features to make it more special.
Download: Windows
9. Plex
Plex is yet another new-generation way of watching movies that allow you to use your desktop as well as other devices. You can also store videos for later access in the online space provided.
Plex might act like a typical player on your Windows PC but there will still be some hidden icons that pour in functionality and performance. If you are willing to pay to use a media player that can be extended to a media server, this should be the way to go. This is a clear choice based primarily on your priorities. Both Free/ premium plans available.
10. SMPlayer
Last but not the least, we come to SMPlayer. It may be the last one on our list but it is fully worthy of the mention and does well to maintain it. It's the consistent simplicity and the availability of features that makes it special. Added to the basics, they have built-in codec support, subtitle support, a collection of skins, and YouTube support that lets you watch videos directly from YouTube.
SMPlayer is free and open-source. SMPlayer uses SMPlayer as the media playback engine and it is more than efficient. It gets the best out of your media hardware and enhances the movie-watching experience.
Download: Windows
Also See: Disney+ Hotstar Review – Worth to Buy 
And so we are done with the Best Video Players For Windows list, people! Pour in the suggestions in the comment section and let us know what you think of the list.