3D printing has been in the market for past couple of year. There are commercial products made from some high-end 3D-printers, so you can freely say that the 3D printing technology is taking over the world slowly. But don't you think the creativity seems to be trapped within the barrier of computer designs. Can we give a 3D printing device right in the hand of the designer, so they can create an out of box product without any barriers?
Well, we may have found some solution for that. The 3Doodler is a 3D printing pen, which can literally draw in the air.
How 3Doodler works?
3Doodler is shaped like a pen, which can draw anything via heated plastic. The nib of the Pen emit colorful heated plastic, that cools down instantaneously into a solid material. Giving you a sturdy structure. The device doesn't sync and operates via computer, it's completely mechanical so no more designing barriers.
See Also: Top 5 Upcoming Gadgets #Week1
To draw anything, you just need to plug the 3Doodler into a power socket and wait for it gets warm. After that, you need to insert the 3Doodler Ink (Plastic) and you're good to go. The 3Doodler ink is widely available in several colors.
Features:
Users can control the flow of 3D-Ink with a button.
Manual temperature optimization for adjustments.
Low power consumption.
More air flows to cool your plastic.
Why should I buy it?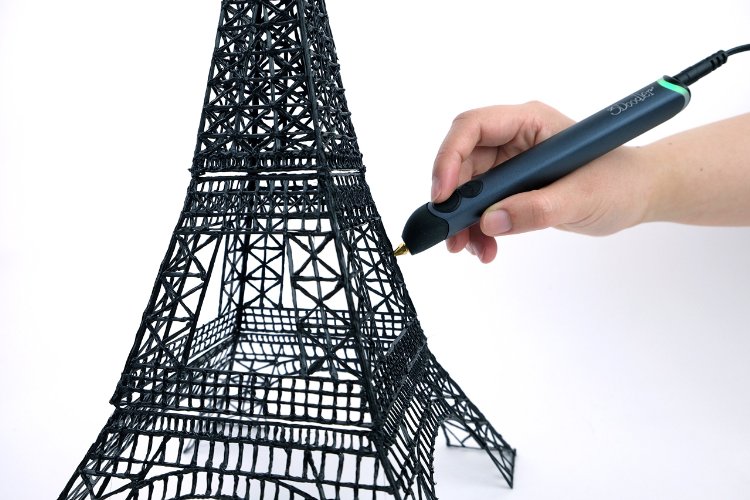 The 3Doodler is basically made for artistic skills, drawing prototypes, creating 3D-objects etc. So, if you're into that then go for it. The device will not let you down. And if you're not artistic, you can still use it for fun, as long as you can draw. The device is not that expensive.
See Also: Top 5 Upcoming Gadgets #Week3
Availability:
The device is a commercial success; it was first a Kickstarter project, but with numerous funding, it became successful. The device is available on Amazon.com worldwide with a shipping charge. The retail price of the device is 95.99$.
Thanks for hanging out with us guys. Please do drop your suggestion and ideas in the comment section below. If you want to keep tabs on a more innovative product like this, subscribe to our website. And don't forget to give your reaction.