Hi Guys Nick here from, techniblogic.com and here is the Third Article of our Upcoming Gadgets series, where all new upcoming gadgets will be shown in their working condition. We are trying to do something new, so hope you guys may like it.
See Also: Top 5 Upcoming Gadgets #1
So starting with
Top 5 Upcoming Gadgets 2017
The ZeTime looks exactly like any other smartwatches but with two mechanical hands. Beneath the hand, there is a round TFT Touch display, which works as a smart interface. The device is a mechanical hybrid smart watch that means it has both the component of a smartwatch and a mechanical watch. Now, the most important question is, are the hands of the watch is going to get in the way when you touch the display?
So, first of all, the display is protected by a Sapphire glass. That means you are not going to touch the mechanical hands of the watch. But whenever you're going to touch the display, the watch hands will automatically move in order to maximise the display. The mechanical part of the watch is also programmed with the CPU, which means the time will always be synced. Amazing, isn't it?
Well, the device is very similar like any other smartphone camera extension out there. Just plug into your smartphone, and start recording into 360 degrees. This is a very portable and unique concept where you don't need any laptop or wires to live-stream your 360 videos on your social media accounts. It will directly connect to your phone and starts recording the 360 view around you.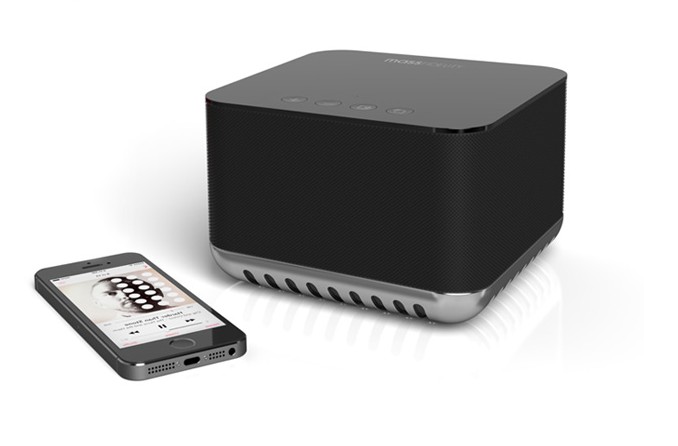 The Core Wireless Speaker is a single speaker module, which is designed to produce true Stereo sound. That means, this device can give headphones like stereo experience, which may seem a little bit crazy but it's true. There is no hidden speaker or anything, just one.
The Core uses a Wave Field Synthesis technology, which gives it the ability to fill up the room with stereo sound. Means, wherever you are in the room, you will be able to hear the true stereo sound. Just like that. Connect it to your phone via Bluetooth and start your music. And you're good to go.
Solar Roadways are basically Hexagonal solar panels constructed of hard recycled materials. These smart panels are covered with a new type of tempered glass to make it more sturdy and viable for vehicles. You can attach these hexagonal solar panels together to make roadways or to make a parking lot. If there is a flat surface in the opening, it can be used anywhere and many new kind of innovation and security featured can also be added in it.
Muzo is an Anti-Vibration device, that can sit on any flat surface. The device basically prevents the object from vibrating. so it minimizes the sound coming towards you. And that's how you get a peaceful me time.
The device uses Billion Sound Technology to create amazing High fidelity soundscapes. Which are basically nothing but a scene, for example, nature sound, or rain effect. These soothing sound are going to help you relax and have that comfortable sleep that you needed for a long time.
See Also: Top 5 Upcoming Gadgets #2
That's all for this week if you like this post Subscribe for More Weekly Upcoming Gadgets Articles like this. Thank you for Visiting… 🙂