We have seen plenty of gadgets in the past but only a few of them are worth checking out. There might be some product that came and created the so-called hype among tech enthusiast and then just disappears in thin air. There is only two aspect of tech first, it's a shitty product and second, it's not ready for the market yet. Like 5G smartphone.
Also See: Xiaomi Deerma Lint Remover Hair Ball Trimmer
With that saying, in this year there were plenty of gadget that was introduced and turned out to be cool but yet dissatisfying. And here are some of the gadgets that is not yet ready for the market.
Here are Gadgets That were Way Ahead of their Time:
Jibo Robot- An expensive smart assistant that you don't want.
When Jibo robot was introduced in the CES, it was a tech marvel. Everyone loved what a small robotics company has achieved with just a couple of crowdfunding sponsors but let's be honest here. What can you expect with a social robot when the market is not even fully ready for smart home devices such as Amazon Alexa and Google Home? A backfire, I guess…
Spot Mini- A dog for the riches.
Tell me, what do you call a 1000 USD robotic dog? Spot Mini. I know, it was an exemplary example of robotics and AI but we are not living in a Sci-Fi of James Cameron, this is 2018 and be realistic, when you introduce such product for the public.
ORII- The smart ring of future.
Wearable gadgets are getting common but not everything should be converted into a smart gadget, it sometimes loses its core value. Sure, the idea of a smart ring seems innovative but it also very unnecessary at this point, maybe because people have not yet fully adopted the wireless Bluetooth earphones.
Bakblade- A back shaver.
Seriously, it is just a back shaver with a long handle that is enough to adjust and a smooth blade so that you can shave your back and showcase your muscular physique. Apart from that, it's just a gadget sitting in your drawer.
Muzo- A Muffliato charm from Harry Potter
Muzo was indeed a gadget coming straight from the Harry Potter books. But this device was way ahead of its time, I mean no offence to people's privacy but no-one wanted to invest some bucks to have a private spy like conversation maybe NSA would have bought this gadget for their agents but not banal folks.
Juno- Mirror-Mirror on the wall.
Want to click a perfect selfie, this smart mirror is the solution. It just has a spiral LED light, a storage tray, a reading light and a makeup mirror. I mean, why god, why?
The Noonee chair- A chair for lazy people.
The exoskeleton kind of chair is obviously made for people who are too lazy to stand. I mean, how bored are you anyway in life that you need a permanent bionic leg to just sit anywhere on the planet.
Luuna- For people with sleep deprivation.
Luuna is the first intelligent sleep masks that mould its soothing capabilities to your sleep schedule. So, if you want that peaceful sleep, just grab this device and get in the bed.
The Cube- The pillow from future.
A pillow with cutting-edge structure design that enables you to drift off to sleep comfortably and quickly. The Cubes offers both a firm and a soft double-sided pillow for all needs.
UFO smart mask- The beauty tech for ladies.
UFO– "The world's most elegant smart mask" that will make your skin flawless and attractive in just 90 seconds. The hyper-Infusion technology pushes premium Korean skincare formulas into the deepest layer of your skin and locks in the moisture for better, long-lasting results. Let's just say science found a way to minimise your makeup expenses.
ArchiSketch- The designer's tool.
The device is very handy to use and it automates all the works be it measuring or modelling for your interior designing purposes within a few minutes. If you're an interior this might be the perfect gadget for you.
Traveler- The gadget for writers.
A laptop with the sole purpose of providing zero distractions to all the writers out there. It is a portable distraction-free writing tool that enables one to finish their paper, screenplay and other writing stuff faster and more creatively. So, have peaceful writing experience.
The Drift w1- Skate from the future.
After hoverboards, roller skates and other mobility products are very common and drift w1 is one of the coolest ways to have fun. They are motorised roller skates that will run automatically. Get your Vans on and get on the skates.
Titan- An underwater drone.
Titan is the most advanced and affordable underwater drone available. It provides a fun way to explore the ocean depths with the highest available water pressure rating which is built to go wherever your underwater adventure takes you.
Walkie-talkie iPhone case
This is not a traditional phone case that we all have seen in the market and that we often use but it is a smart iPhone case which features walkie-talkie, power bank and also protects your device from accidental damage.
Hexa- The robotic spider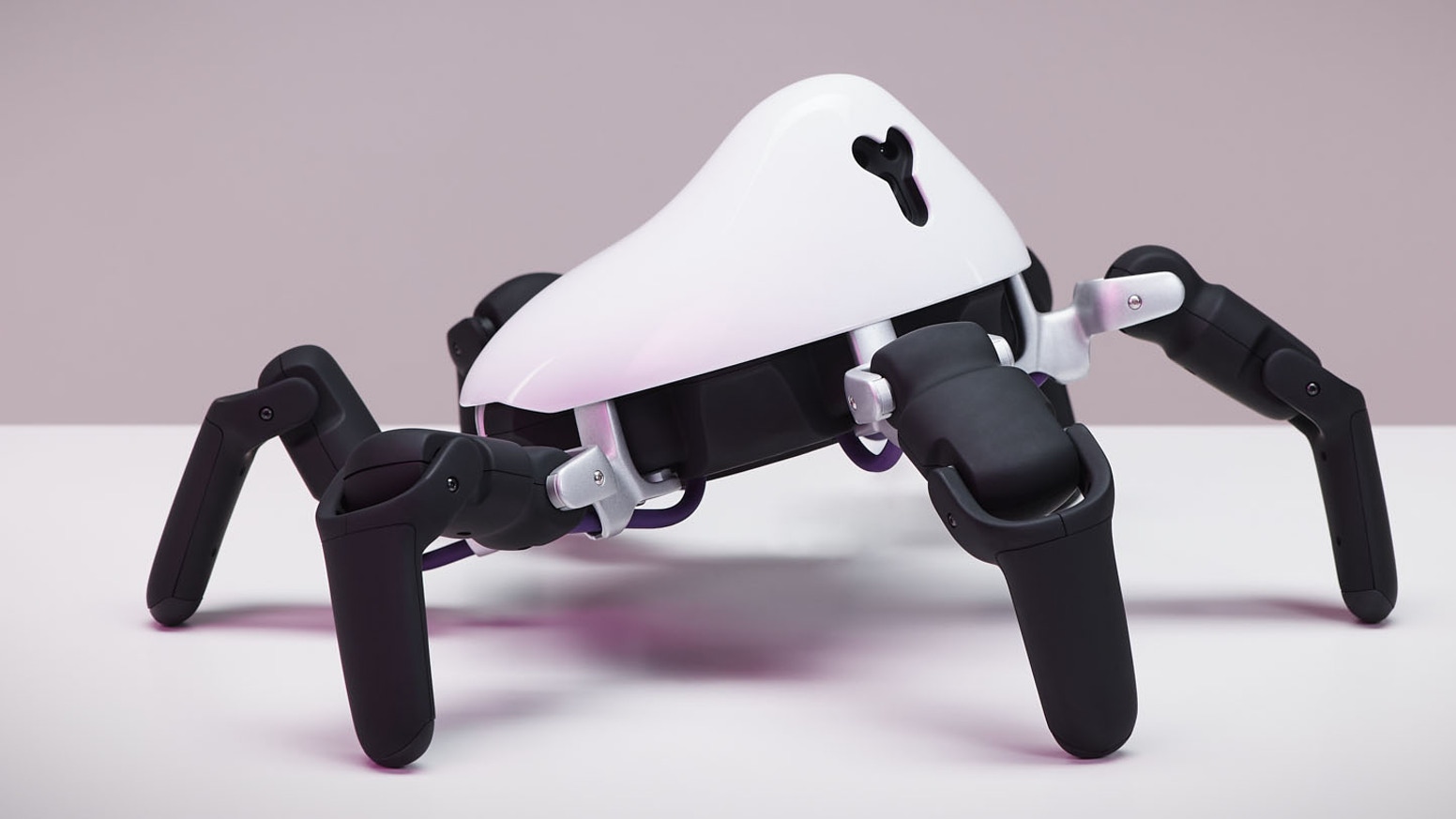 The Hexa is a 6 legged, highly manoeuvrable and a compact robot that comes with sensors. To operate Hexa, you need to connect it to your phone via WiFi. The app consists of various options like explore, dance, climb, bullfight, etc.
Aquajet- The diving expert we'll need.
The Aqua Jet H2 is an underwater sea scooter, which is designed to take you in the sea and let you discover the underwater world, on your phone. Going underwater, exploring seas and oceans is one of the most beautiful and inclusive activity for professional drivers, photographers and thrill seeker.
BedJet- The new smart bed.
The BedJet is an air driven climate control machine which is Bluetooth enabled and is controlled by a microprocessor. It circulates air under your covers to help wick away body moisture and create a consistent air temperature pocket to sleep within.
Also See: Most 256-bit Secure USB Flash Drive Ever!
If you like this article then follow Techniblogic on Website for more stuff and also comment below this article and share this article with your friends and family on Instagram, Twitter and Facebook.